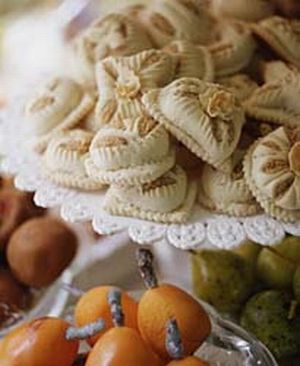 The year 2008 surely has bought in lot of sweeping changes in the wedding industry. Today, everything is planned much in advance; the activity starts at least 14 months ahead. Hiring a wedding planner, finance management, everything is accomplished way ahead so that no last minute goof up happens.
One of the biggest online service providers WeddingWire Inc have listed out few things, which they feel will be the trend setter this year and in the following years to come –
Candid Camera
Brides no longer want to frame themselves in a traditional posture for her wedding album. They want the ethereal beauty to captured. Breaking the thumb rules of stereotyped shots, they are experimenting with deconstructionist way of cherishing their wedding day. From climbing a tree, to washing car and many other wacky ideas, they are trying one and all.
Nature Friendly Wedding
More and more couples are opting for an environment friendly wedding. This includes everything – the gown, the decor, homegrown flowers, invitation card, the crockery used in the party and transportation among others. The motto this year is 'Go green and stay green'.
Europe – Wedding Destination
Survey reveals that this year destination weddings in places like Hawaii, Phuket and other exotic locales will have to face a tough run, as wedding destinations in Europe is to shoot rocket high.
Wedding Cake takes a back seat
The age-old tradition of a three-tier cake is fading out and what's in is the latest craze for ice-cream cakes, cookies and other tinier version of a sweet cake.