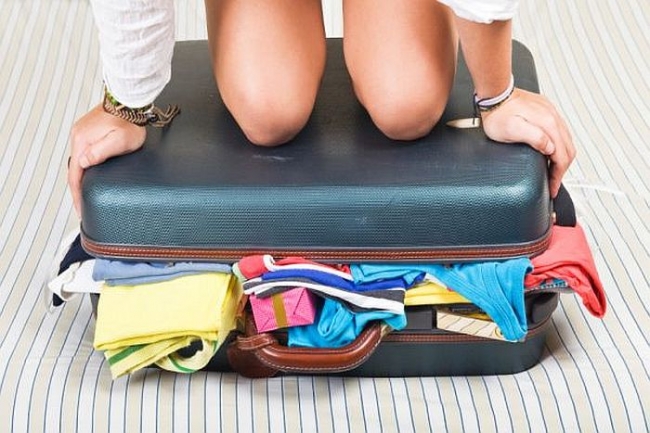 Wedding is one of the most special occasions in one's life. Couples plan much ahead and try to make their wedding unique and memorable. One of the ways to make your wedding memorable and exciting is to go to an exotic location and perform the marital ceremony there with your near and dear ones.
Nowadays, many couples are opting for this. Going to a different location, other than your hometown or city, requires traveling and, of course, packing the necessary things. With most couples choosing beautiful beaches or breath taking islands as their wedding venue, it usually involves traveling by air since most of them are situated far.
Amidst the excitement and thrill, the biggest nightmare for any bride to be is to carry her wedding dress, the most cherished possession of any wedding. Many are in dilemma and are apprehensive about the condition of their wedding dress when they finally hold it after reaching their desired destination.
The good news is that you can protect your wedding dress by taking some precautions in advance. Following are some tips to protect your wedding dress while carrying it in a plane:
1. Choose the Proper Dress Appropriate for Air Travel
Do not buy your wedding dress in advance and then decide the venue. First and foremost, decide the venue of your wedding and accordingly buy your wedding dress.
If you need to travel by air, buy a dress which is light and is crease resistant. Fabrics like chiffon, charmeuse, and soft silk would be a good choice as they are not only light but are also crease resistant. Ensure to tailor your dress which has less layers. This would make folding easier and can be packed in a better way.
Avoid using cotton as it tends to become heavy and also creates wrinkles, making it give a worn out appearance. The aircraft team would also appreciate if your packing is light and not too heavy. This also means that you should use the decorations on your dress carefully. Avoid heavy pearls or stones; instead use ribbons or threads which would be light but would equally look elegant and stylish.
2. Wedding Dress Wrapped in a Colorless Tissue Paper
Do not squeeze in the dress, if the box is small. Fold the dress neatly and put it in a box large enough for it to lay comfortably. Ensure to wrap the dress with a acid free colorless tissue paper, so that it is intact and not damaged by outer elements like dust or anything else.
If you don't wish to pay high fees associated with carrying your wedding dress, you may ship your luggage through FedEX or UPS. They ensure the safe delivery of the goods.
3. Carry the Wedding dress with You and Check it as Hand Baggage
The best way to bring your wedding dress while traveling by air is to check it as a hand baggage. This would ensure that it does not lay aimlessly with other heavy luggage and not tampered with causing it to damage.
Also contact the airlines much in advance and request them to hang your wedding dress in a hanging closet reserved for the first class cabin or for the cabin crew. This way you can be rest assured to prevent any damage or creases. However, sometimes it may not be simple. The airlines may not have the facility of a hanger or it might be full, especially during the peak time of holidays or if the destination is very famous. In such a case, plan an alternative and pack your dress in a garment bag or a box. It is always safe to check with the airlines in advance and find the arrangements that they can make.
4. Spare Time to Do Preparations for the Dress
Always spare some time when you check in the hotel or the place your are staying in. Reserve by a steamer or a dry cleaner, to be on the safe side. You can always give your wedding dress to them and renew it in no time. If, unfortunately, your wedding dress looks damaged, the experts can rectify it and make it ready on your big day. if you have enough worth, then you may also buy a spare wedding dress so as to get rid from any kind of damage to your first wedding dress.
5. Wear Your Wedding Dress While Traveling; a Rare Possibility
Though it might sound weird and awkward, you can opt to put on your wedding dress and travel. This might be a very rare case. If you and your fiancée decide the wedding venue in the last minute or you have very less time to get ready, you can choose this option.
Though you might stand apart from the crowd, but people would no less appreciate you and even wish you a long and happy married life, even if you don't know them. What else to ask when you are getting so many wishes and smiles for the most loving phase of your life.