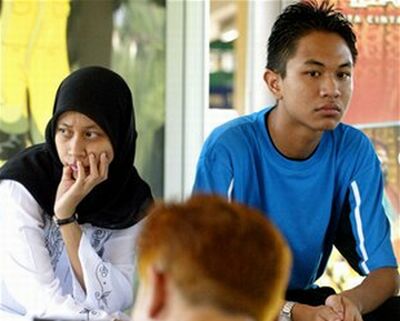 In the contemporary world, it is becoming increasingly difficult for the couples to cope up with their personal requirements, due to which they are taking the ultimate action of walking on separate ways.
Marriage is a lifetime commitment for both the partners, however today you will paradoxically encounter the opposite.
On one hand, many couples are tying their knot and the rest busy untying them. In Malaysia, divorce rates are rocketing high, thereby emerging as a fatal trend.
In the year 2004, out of 150,060 couples saying 'I Do', 19,800 had divorce. The reasons are many.
Pertinent issues behind divorce
The present generation is self-centric to the extremes. I come first and then the other person.
Most of the couples are facing incompatible differences in views.
Irresponsibility is another major cause.
Urban communities are too much materialistic and money-minded.
Early marriage, lack of understanding creates marital discord thereby leading to divorce.
Financial issues are one of the most conflicting factors for marital agreements.