How often have you yelled and said 'Eureka!' in your life? Guess this time you surely will. So it is just the time when you are very much concerned about how your wedding decorations will look like. You want to surprise your family, friends and all other clan of the wedding guests with something unique and interesting. Have you give a thought about how you can decorate your wedding tent? If not then here is all you need. This is the simple methodology of creating the accordion pinwheel fans with which decorate your wedding tent just to create a spell of charm and innovation for all those who are there at your D-day! Read and apply if you please.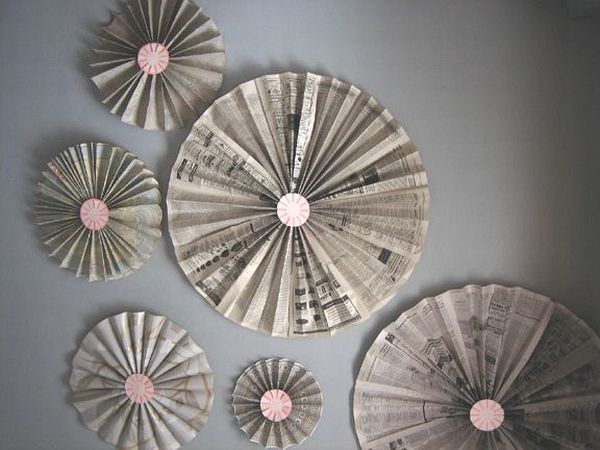 Difficulty level: Moderately easy
Time required: 15 minutes (for each accordion pinwheel fan)
Things needed
Listed below are the items that you are going to need before you start with your actual DIY process:
· Paper sheets/Newspapers (select any one)
· Hot glue gun
· A stapler
· Scissors
· Card stock
· Soda can tab
· Colored paper for the center
Procedure
1. Take the newspaper or the paper sheets (whatever you have selected to serve the purpose) and start folding it in the accordion style or the zig-zag style.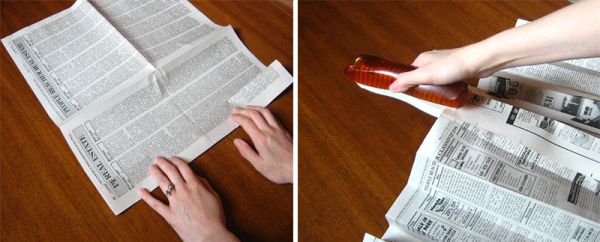 2. Now you do the overlapping of the end fold of one sheet with the starting and the primary fold of the first one.
3. Take the stapler and staple from both top and bottom sides.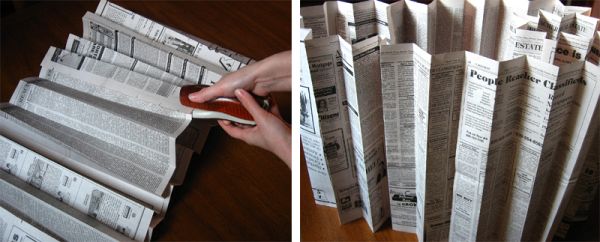 4. Repeat the previous two steps with as much as paper as you want.
5. You will now get a floppy tube structure out of the folded paper. So make this tube stand in a vertical position. When its stands quite in a stable manner then push it in the downwards direction so that they can join in the middle.
6. Holding the pinwheel in shape so that it doesn't get distorted; hot glue the center and make it secure enough so not to get loose.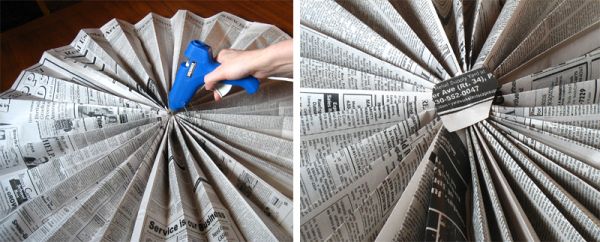 7. Cut a circle measuring 4 inches from the card stock and attach it to the center of the pinwheel with some hot glue again.
8. To give a touch of creativity, add a contrasting colored paper to the center tip.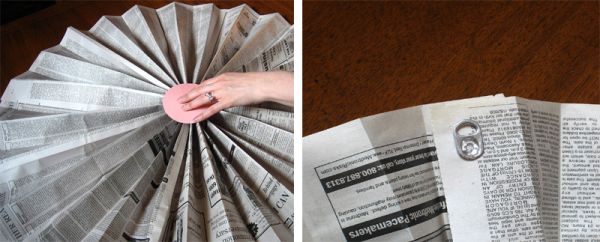 9. Take the soda can tab and hot glue it so that you can make a hanger out of that for your wonderful looking accordion pinwheel fan.
10. Make a few more just following the steps given above. Now you can yell out loud "Eureka!"
Things to watch out for
· To not to worsen the beauty of the paper you must dab the staples with hot glue dab.
· Follow symmetry but do not make the pinwheel fans of the same size. Try to create a variety by making as many as sizes of them.