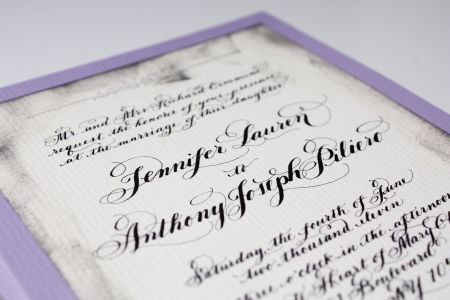 Weddings don't necessarily mean splurging money. With proper planning, couple on a tighter budget can opt for a perfect small wedding. Small weddings are budget friendly, less nerve-racking and are a great option for those who want to celebrate the big day in privacy with a few special guests. Small wedding ideas are as endless as your imagination. While planning for a small wedding, the first and foremost thing you need to consider is your budget and plan for the venue, theme and catering accordingly. Here are some of the best small wedding ideas that could help you have a perfect intimate ceremony on the big day.
Wedding invitations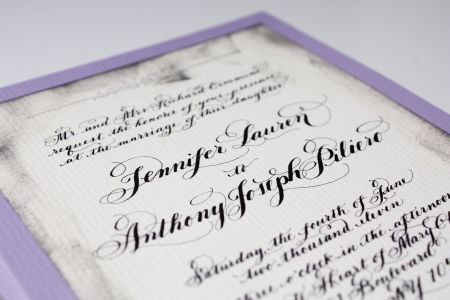 If you are planning to have a small wedding with just family and a few friends, then you can opt for simple invitation cards that can be created by you or a calligrapher who can create wedding invitation cards in a beautiful pattern to suit your liking. You can also make the invitation cards yourself and decorate them using your craftsmanship. Another option could be printing out simple invitation cards and embellishing them with embossing powder, shaped punches, colored paper etc., which are easily available at craft stores.
Wedding attire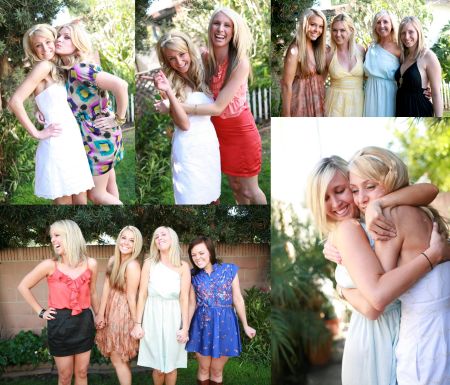 A small wedding would be a very personal and homely affair. Therefore, instead of a long white gown and a long train that is a traditionally worn by the bride, you can consider wearing short white dress with a small hemline and veil or you may choose a dress of a particular color with matching flowers. The groom can dress up in a casual manner or a formal suit. The bride may ask the bridesmaid to wear a dress of her choice in a particular color. The groomsmen can go for a casual outfit or a suit.
Shower Ideas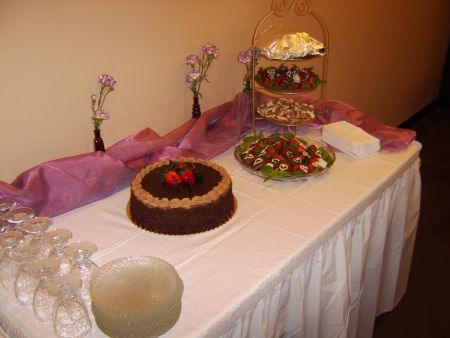 When a small wedding is planned with a handful of guests, you can go for a not-so-luxurious bridal shower and let the bride-to-be spend quality time with her family and friends before the grand ceremony. You can have a 'slumber party' bridal shower in some hotel suite or restaurant and decorate with balloons and ribbons of bride's favourite colour. You can then watch her favourite movies with her. Singing and dancing with the bride-to-be would also delight her. You can also consider having a spa party in some private area of spa and enjoying facials, massages, manicure and pedicures along with delicious meals. An adventurous bride-to-be will appreciate a vacation party.
Menu Ideas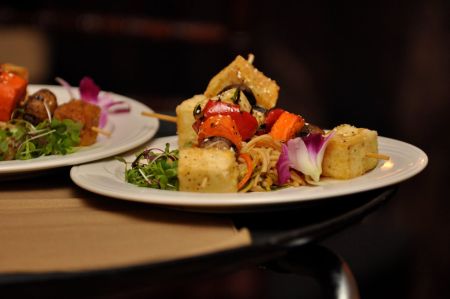 For a small wedding, you can dish out a brunch reception and serve the guests with mixed fruit salad, omelette, pastries and quiche. As for beverages you can consider tea, coffee, juices or smoothies. You can also deliberate for a lunch reception and can take your guests out for a picnic. You can serve them with home styled entrees like mashed potatoes, barbecued chicken or cole slaw. Sodas and ice teas can be considered for beverages. If you are planning a dinner for your guests you can add grilled chicken or turkey breast along with garlic potatoes, macaroni salad and grilled corns.
Wedding Decorations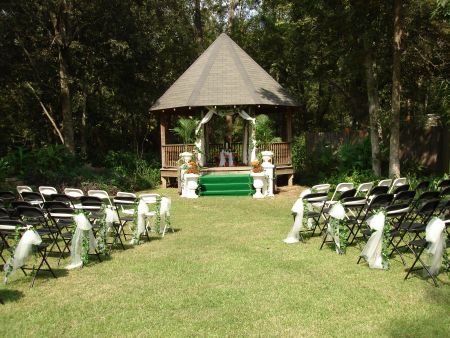 A small wedding will include all sorts of inexpensive and cheap decorating elements that would still look beautiful. For the flowers you should go with fresh seasonal blooms. For this you can plant your own flowers and decorate the aisle with fresh silk petals. You can decorate the centrepieces with candles and tea lights. You can also embellish the pillars of your house with decorative lighting garlands and also add disco lights to the dance floor.
Wedding photography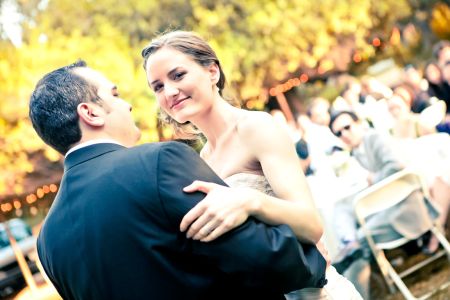 For a small wedding, you can ask any of the guests who is a family member or friend to take pictures with a digital camera. Or you can distribute disposable cameras to every guest and ask them to click you throughout the wedding ceremony and reception. The photographs taken can be either printed yourself or at a drugstore. You can arrange your favourite photos in the wedding album as you would have a tremendous amount of photos to choose from.
Wedding Venue.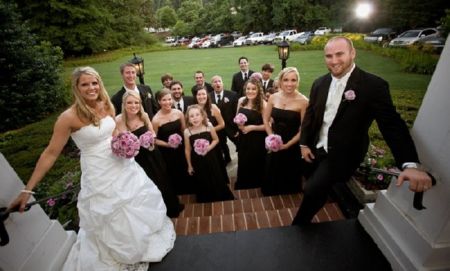 There are a lot of wedding venues to select from when you are planning for a small wedding with a handful of guests. You can consider for a nearby beach or your guests can accompany you to some tropical location. For a more cheap wedding reception, you can conduct the ceremony at your backyard or in some public park or museum
Wedding favors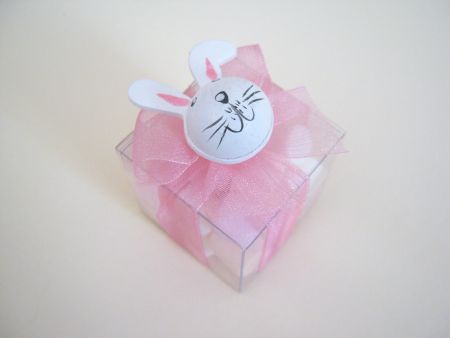 You can go with simple wedding favors that you can make with your hands. Show your creativity and create beautiful and useful wedding favors for your guests. You can buy simple cases to keep jewellery and other small items. Embellish them with ribbons and colourful nets. You can also decorate them with colourful stickers etc. Edible favors like chocolates, pancakes made by you can also be considered as simple wedding favors. You can also make soaps and candles yourself and gift them to your dear ones as wedding favors.
Wedding Music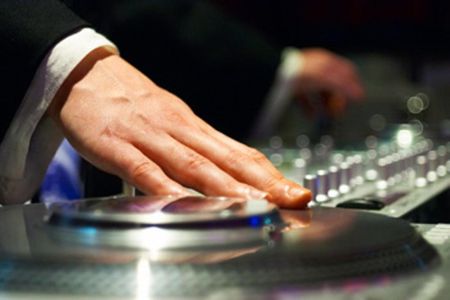 Music for small wedding ceremony depends on your budget and location of the wedding. If you have decided for a garden wedding or a wedding in some park then you can opt for musicians from some local college or university who will have nominal charges. You can also record your favourite songs in some CD or iPod and play the music of your taste on the stereo.
Wedding cake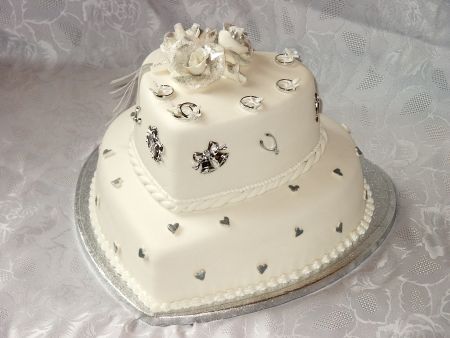 For a simple budgeted wedding reception, you can consider to go with simple wedding cakes that will look cute. You can either select a simple wedding cake from the bakery or bake one at your house. You can consider making rectangular sheet cakes with icing and flavour of your choice. This would also reduce the cake expenses. If you prefer to have one from the bakery then go for single tier wedding cakes, which are less expensive than tiered cakes.