Cake toppers are of many varieties and forms. But some of them are made to be personalized to give a life-lasting memory to a wedding couple. So, if your best friend is getting wed then here is this cake topper that you can make easily at home after knowing the making-process here in this DIY and then make a beautiful wedding gift to the wedding couple. This is a procedure of making a glitter cake topper. I made one of this for my cousin's wedding and thought that even you people would like it. Go ahead with sharing this with your loved ones.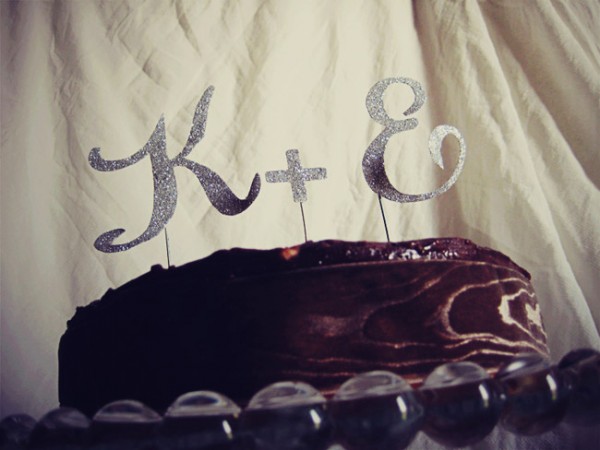 Difficulty level: Easy
Time required: 20-30 minutes
Things needed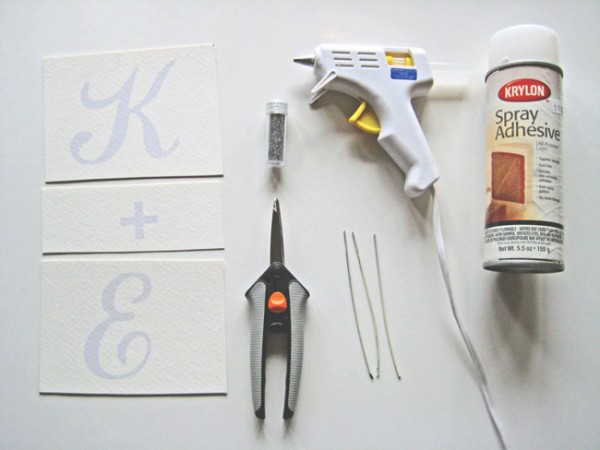 Below are the things that you will need to make a glitter cake topper:
· Glitter
· Scissors
· Glue-gun
· Cut wire (3 equal length pieces)
· Adhesive (Spray)
Procedure
1. See what the initials of the bride and the groom are and make a good looking cut of them from a cardboard paper. If you want to make a special template then go to a stationer and get the initials from there.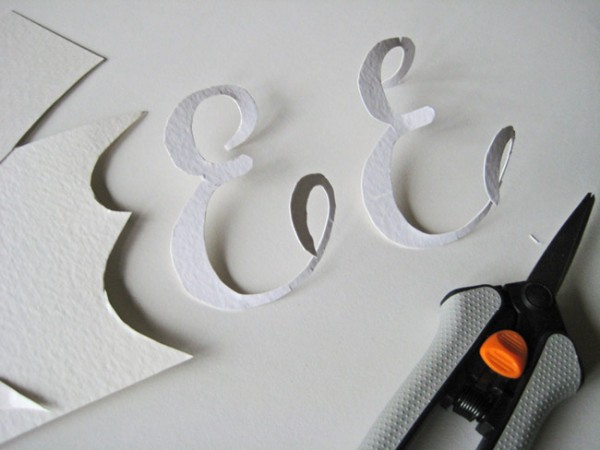 2. Take the spray adhesive and start spraying it on the initials cut outs that you have with you.
3. Put glitter on the initial cut outs now.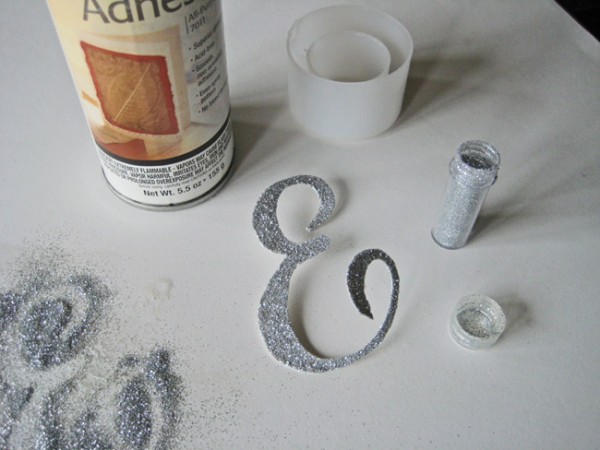 4. Now, take the wire and making a dab of glue from the hot glue gun, attach it to the back-side of the initial cut outs.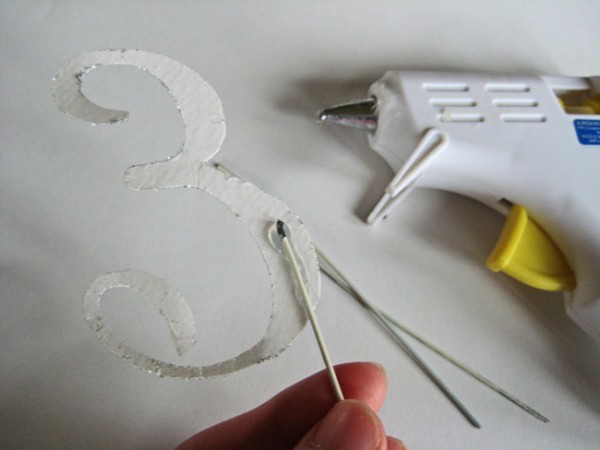 5. Make a + (plus sign) cut out and do the same with it as you did with the initials.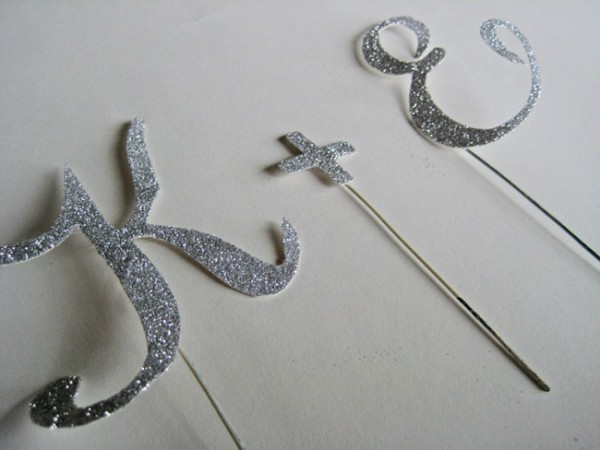 6. You can either choose to put the wires as they are on the cake or you can make a base for the cake topper with an extra flat or squared cardboard.
Things to watch out for
· Do not let the extra glitter stick to the surface of the initial cut outs. It must have uniformity.
Via: ruffledblog