Headpiece is one of the most beautiful accessories; a bride can wear on the wedding day. Wearing a veil is an old tradition and often brides decorate it with additional accessory known as headpiece. Creating a seamless headpiece by combing a veil and a headpiece is a great idea to charm your look and at the same time following traditional customs. A veiled headband reflects your style and gives you a stunning glow to your wedding day look. Here some tips to decorate a bridal veil on a headband.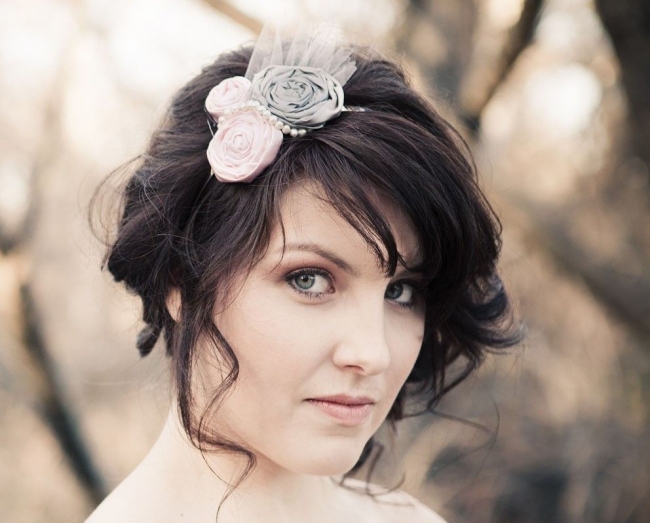 The things you need
Tulle or netting, scissors and fabric-covered headband
Hot glue, ribbon and clothespins
Embellishments ; crystals and beads, rhinestone jewelry and ribbon
Tips
First of all, just trim tulle to the desired length of your veil and brace a headband upright your work surface.
Now, just hold the veil material and mark the center point of the material.
Now, press the center point to the underside and secure the headband by conjoining the center points of the fabric and headband.
To make a permanent fix, put a small glue of hot glue on both the pieces ( in centers). This will take a bit of time to settle, so just wait a while before proceeding further.
Cut a ribbon piece of 1 inch longer length than the headpiece and cut the ribbon with scissors.
Now, glue the ribbon with hem by just folding a 1/2-inch of hem at one end and then doing the same at the other end of the ribbon.
After gluing the inner side of the headband press the center part of the ribbon into glue. Ribbon will protect the veil from friction.
Now, decorate your headband with embellishments like glue crystals and pin rhinestone brooches.