Giving a pause to the fever pitch speculations about their first wedding ceremony, the Royal couple decided to make it a low-key affair instead of celebrating the ceremony in a pompous way like their wedding ceremony last year. The duke and the Duchess of Cambridge celebrates first wedding anniversary on Sunday at their home in Whales. The news about the celebration broke off after a spokesperson for the St James Palace said the Royal couple would not wish to celebrate the anniversary on public and would celebrate the ceremony in 'private'.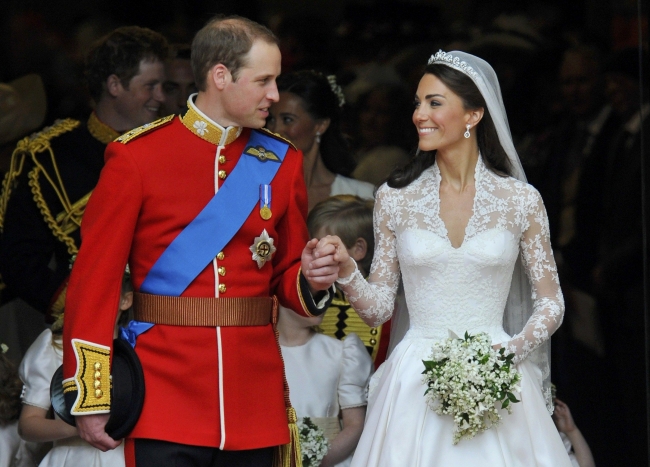 The British Royals and the most celebrate couple in the world has faced a considerable pressure from the media all across the world but they both handled everything so easily and have considerably benefited from strong family support and good advice from the palace professionals. In response to this, several newspapers have also lined up in praise of the Royal couple. Sunday telegraph says, "It's only been 12 months and already we wonder: how did they ever manage without her?" The Sunday Times said, "Kate the Great wins us over".
From past few months, the Royal couple is busy working with many charitable projects around the world. Prince William has just returned from six week deployment in Falkland Island. He was there diploid as an RAF search and rescue helicopter pilot. Catherine was also busy with attending many solo engagements across the country.
The couple celebrate the first anniversary at their home on in north Wales and a St James's Palace spokesman said that the couple will silently celibate the anniversary and are planning to spend the weekend with friends who have a celebration.After one year of their wedding, Kate and Will both have been credited with breathing a whole new life to the Royal monarchy. Many Royal watchers believe that their nine-day tour to Canada showed the couple at their best and they learned to work together with ease.
Source: dawn