Even the inexpensive wedding requires the cozy and comfort touch to itself. And if you are looking for such ideas, then you have landed just to the right place. In this very easy DIY, we will tell you about the procedure of making the cozy looking votive candle holders. Even I tried many of these at my best friend's wedding and I was so happy to see the joy in the eyes of groom and the bride when they saw these cute pieces of light and glow.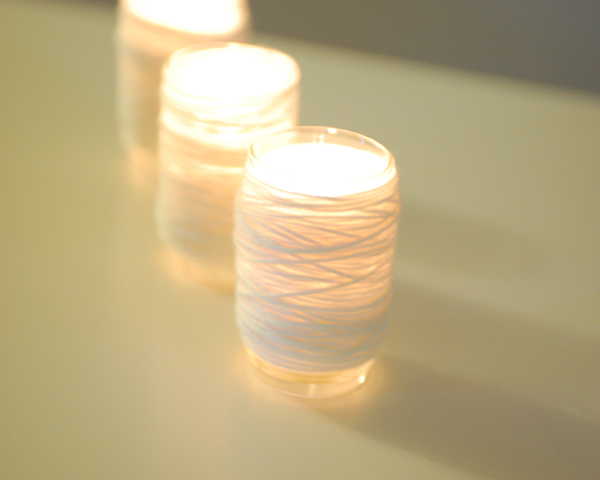 Difficulty level: Very easy
Time required: 10-15 minutes
Things needed:
· Votive candles
· Glass votive holders
· Tape (double sticking)
· Scissors
· A yarn (white or cream colored)
Procedure
1. Clean with water all the votives that you have bought. After a good cleaning let them dry completely.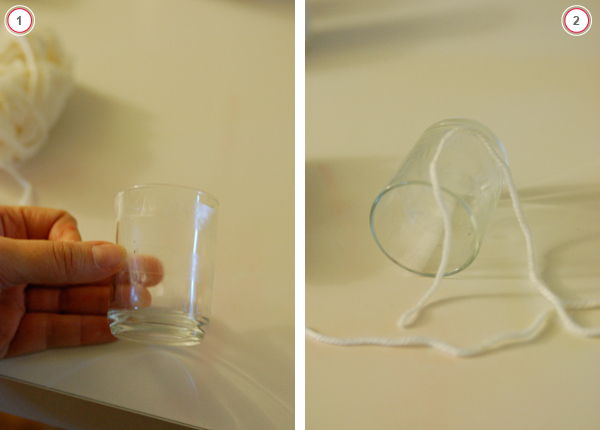 2. Take the double sticking tape and wrap it around the outer surface of the glass votive holders.
3. Now place the yarn string vertical to the glass votive holder which has been taped before.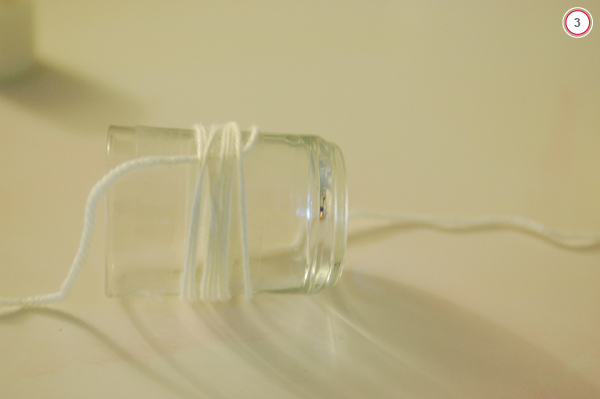 4. Start rolling the rest of the yarn in the perpendicular lines to the vertical first yarn string. When you have covered the entire glass votive, then cut the yarn with scissors.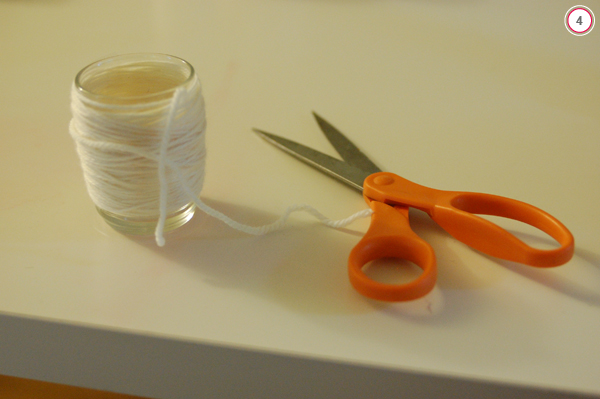 5. Tie a knot between the first and the last two ends. Cut the excess of the yarn.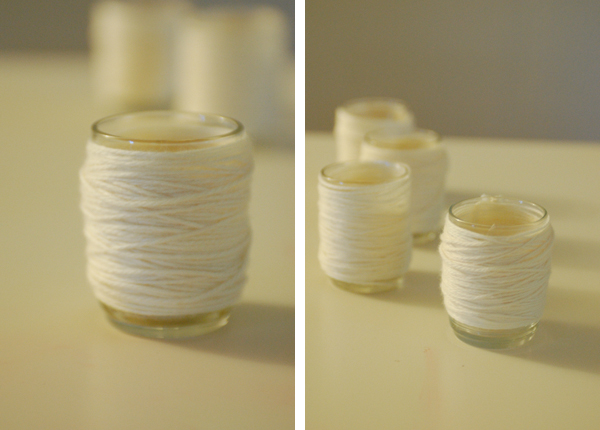 6. Take some more glass votives and following the same lineage make them covered with the yarn as well.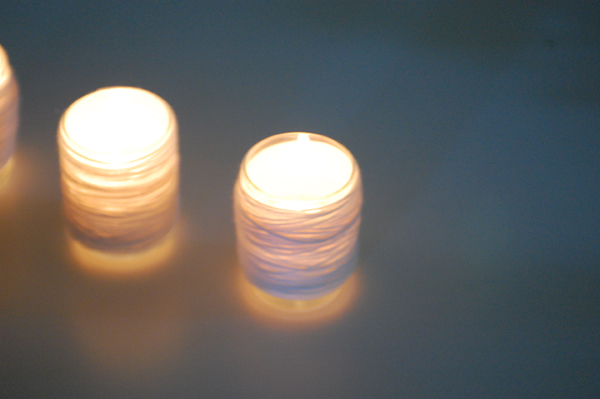 Things to watch out for
· Do not wrap the yarn too symmetrical. A little haphazard pattern of wrapping will look much more beautiful.
· Choose the yarn color that is light. The Dark ones will lower down the light of the candles and won't make beautiful votive holders.
via: mywedding