All weddings are special, but some become more special because of their unique presentation. Lots of effort goes into making this type of wedding a dream that refuses to fade away from the guests' minds. One such wedding that can fall in this category can be a tented wedding. The tented weddings give you an unforgettable outdoor experience, be it on a beach, or an estate, or a lush green lawn. The decors and lighting on the tented venue can add glamour and charm to it. The most striking part is that you also have varieties of options to choose the type of tented venue you want. So, if you are planning a tented wedding venue here are some options that you can rely on to create a dream to last a life time.
1. Sperry Tents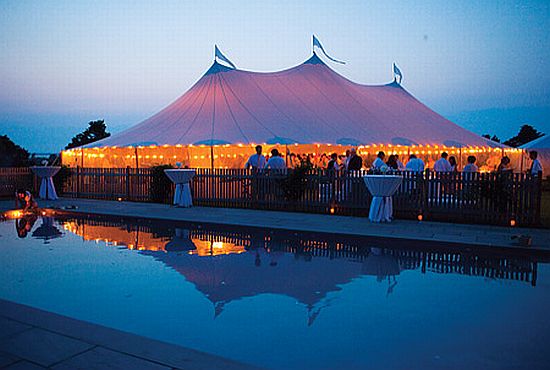 In New England, Sperry tents promise to give you an unforgettable outdoor experience with hand sewn sail cloths with the signature poetic pennants and spruced poles. Sperry tents create an amazing wedding venue with all modern amenities for the comfort of your guests. Sperry tents provide you with many options to suit each occasion like its signature Blue Star tent for rehearsal dinner, or the beautiful round tents for bridal prep, or you can simply go for breathtaking ivory tent for wedding reception. Whether it is multiple tents for a day or the tents for a week long wedding schedule, Sperry tents ensure to make it a dream wedding with bistro lights, chandeliers, or lanterns, depending on your choice. These tents could be set up anywhere you find the most gorgeous place to be. It is by choice that having an outdoor wedding can take place.
2. Peterson Party Center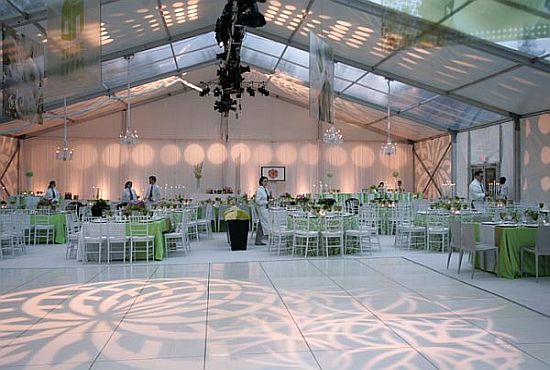 Another option in New England is Peterson Party center known as one of the major resource for the tents and the rentals in both traditional and contemporary options. Peterson Party center is one of the most trusted, popular, and the most innovative in the Northeast. They can provide you an American as well as a European set up at your outdoor wedding venue keeping even the minute details in mind, whether it is the glasses, types of windows in the tents, aesthetics of the tents, or the amenities for the comfort. Peterson Party center truly makes your wedding memorable.
3. Sugarplum Tent Company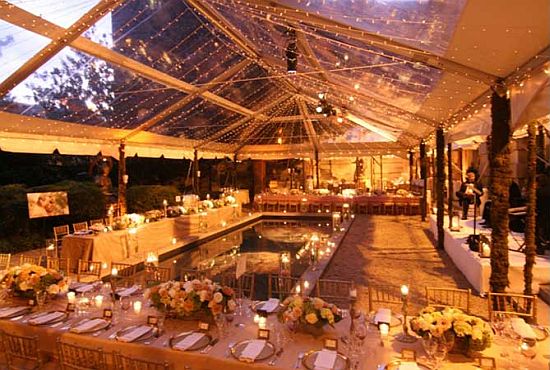 Another popular and trusted name for tented wedding is Sugarplum tent company. Located in Maryland, London, Sugarplum is a winning rental company has an exclusive and high profile clientele list to boast. The Sugarplum tent company can convert your dream into reality with their full line of tents, decors, lighting fixtures, or even with a black and white dance floor with highly polished teak wood. The setting can be a historic museum, the reception area or the garden area. The company also has an option of clear tents for unrestricted views and the sleek modern look for rooftops to create the dream ambiance for your wedding. The company is also known for the variety of lighting fixtures as per your choice; however the unique selling proposition of sugarplum Tent Company is the dedication and high standard of services provided to its clients. The company is dedicated to make the wedding an experience to last a life time. With beautiful tented wedding venues it ensures to make it one of the most important days of your life for all good reasons and not for the chaos that is an inevitable part of all weddings.