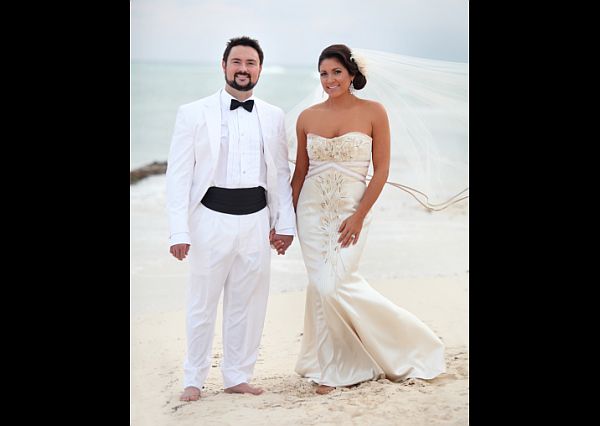 If you have plans of making your nuptial the most gorgeous and unforgettable event of your life, then Mexico can be your ideal backdrop. It is the most sought after gateway for wedding and honeymoon couples for its natural magical assortment of colors, enthusiasm and tradition. From huge temples and colonial churches to the romantic Caribbean beach to the luxurious hotels and spa and to extreme adult fun Mexico has all the spices needed for an ideally romantic wedding.
Why Mexico?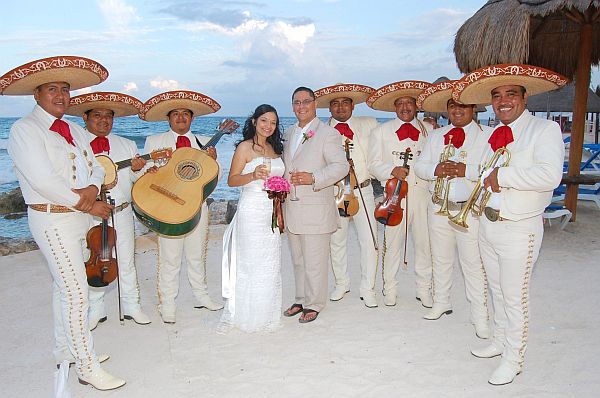 Mexico offers abundant fun and frolic for every category of tourist. If you are keen on excavating the ancient history of the land, Mexico opens to you its rich cultural heritage. Likewise, in case if you wish to bask in the tropical sun and take an invigorating indigenous spa massage, doors to your wishes are always open in Mexico. Your shopping spree will also get the right treatment in this place. Most notably, the warmth and the welcoming friendliness of the natives will steal your heart for sure. Amusements and wedding in Mexico is customized so that there is a pocket friendly option for every wedding couple. What else will you need for a successful destination wedding which Mexico lacks to offer?
How to get there?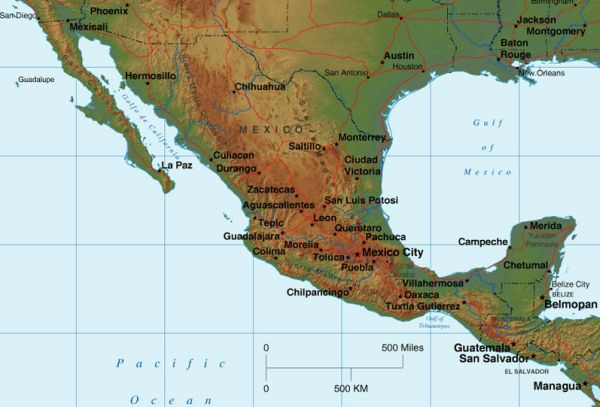 First you have to land in United Stated from your native location. Then you can board a flight straight to Mexico. The most prominent national flights to Mexico are Aero Mexico and Mexicana Airlines. All flights to Mexico land in the four major Mexican airports namely, Mexico City International, Cancun International, Gualadajara Airport and Acapulco Airport. Alternatively, there is an option of rail route too that connect United States to Mexico. But the passenger trains are limited in numbers. Some tourists also travel to Mexico from United States by private cars or tourists buses. Bus service is taken care of by the Spanish authority.
Types of wedding
Legal wedding
This is the most popular type of wedding in Mexico. A legal marriage entitles you to be recognized as legal husband and wife even when you return back to your own country. Legal marriages are held in Mexico according to the Mexican law. So, what exactly you have to do when you return back to your native land is to register your marriage certificate. The legal marriage is conducted in the presence of a Judge in Spanish language. The proceedings are simultaneously translated into English by the respective Wedding Coordinators.
Religious Marriage
You can either opt for this type of marriage only or go for a combination of legal as well as religious marriage. Two types of religious marriages exist in Mexico, one is Christian ceremony and the other is the Jewish ceremony. There are certain codes of conduct that you have to follow when you opt for any of these religious ceremonies.
Symbolic ceremony
This sort of wedding is mostly preferred by couples who have got already married to each other and wish to renew the vow of staying together. But those who cannot go for a legal tie due to come unavoidable circumstances or those who wish to go for a civil marriage at a later date also choose this type of Mexican wedding. By means of this symbolic wedding they promise to be committed to each other forever. This sort of marriage is carried out in the presence of a Non-Denominational. But you can also ask your Religious Officiant to perform the needful in exchange of a few extra perks.
Wedding venues
1. Hyatt Regency, Cancun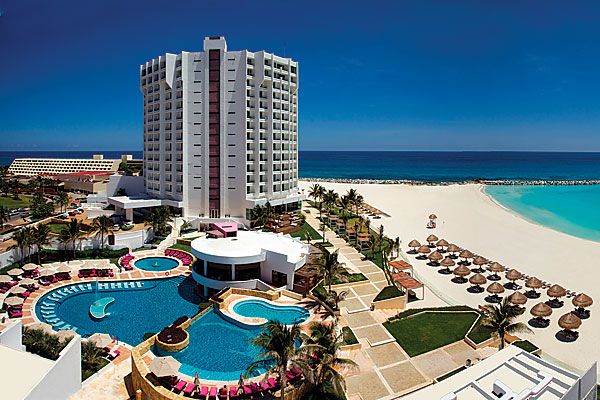 Cancun is the most frequented spot in Mexico for wedding couples. Hyatt Regency, the best known chain of esteemed hotels is situated in the heart of the hotel zone of Cancun, dotting the Caribbean coast. Thus, it offers panoramic view of the white sandy beach adjacent to the blue coastal water. Further, its strategic position makes it accessible to the Mayan ruins, shopping areas and other Mexican attractions. You will be treated to a fairy tale wedding in this Mexican wedding venue. It comprises of elaborate floral decorations, delicious food, cocktails and personal concierge service.
2. Occidental Grand Cozumel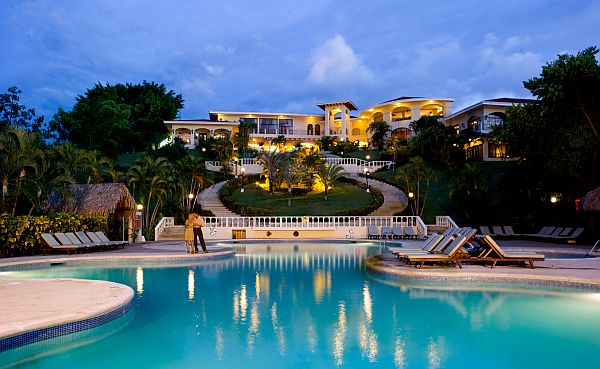 Your ambition of luxurious wedding will get the right treatment if you plan your nuptial in Occidental Grand Cozumel. The luxurious splendor of this venue features hi class amenities, comfy spa and lounge and sporting options like tennis and volley ball court. You can also indulge in snorkeling if you love water sports. It offers the most picturesque view of the prettiest of Mexican beaches, Playa San Francisco. It would not be a bad idea either to take a leisurely stroll through the tropical mangrove wood that lines the venue hand in hand with your beloved.
3. Cabo San Lucas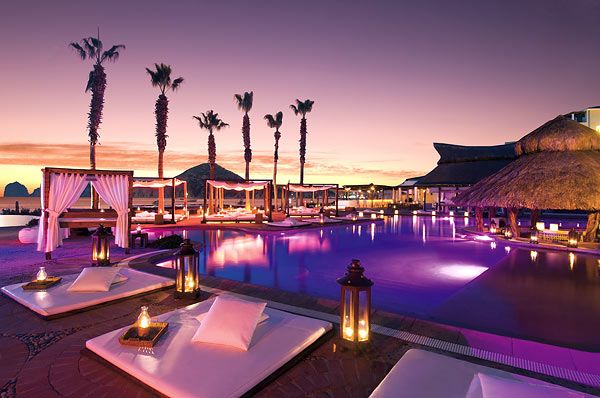 You will experience the never before opportunity to experience the most romantic wedding in Mexico when you plan the proceedings in this cosmopolitan resort. The nature bestowed position of this resort entitles it to harness water resources to the hilt. Thus, it proudly owns the only swimmable beach meant for the refreshment of the tourists. You can also opt for a poolside lounging over Bali beds at the postcard perfect beach adjacent to this resort. The interiors of the resort are artistic fusion of contemporary art and modern art work which will make you spell bound.
4. Barceló Puerto Vallarta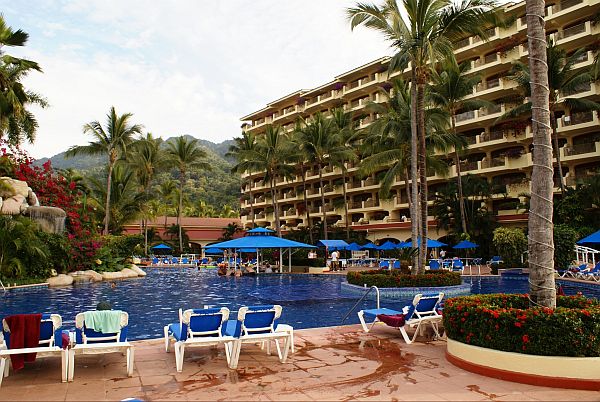 This resort is considered as the pioneer in offering hi class tourist comfort and arranging bulk of Mexican weddings successfully. The secluded and serene ambiance of this resort creates room for newlyweds to spend their honeymoon too together with the matrimony in this passion filled mystic venue. The natural Mexican backdrop and the gurgling Caribbean waters add aesthetic appeal to this tranquil resort.
5. Valentin Imperial Maya Resort & Spa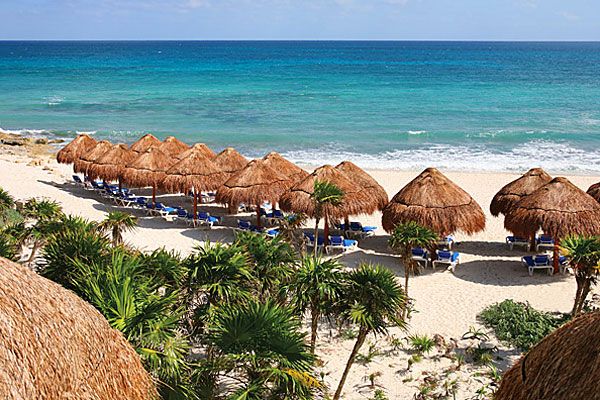 If you wish to enrich yourself with the rich Mayan culture together with tying the wed lock then tap at this wedding venue. This resort is exclusive for the adults. So you have very well guess that you will have a sneak peak at the adult world as you land here. Located amidst the tropical Mexican forest with sprawling sea and white sand all over, this hacienda-fashioned venue lies in between Cancun and Playa del Carmen. Never forget to pamper your taste buds at the nine outdoor hotels and bars of this resort along with invigorating spa and sporting activities like kayaking, golfing, snorkeling and weekly outdoor fiesta.