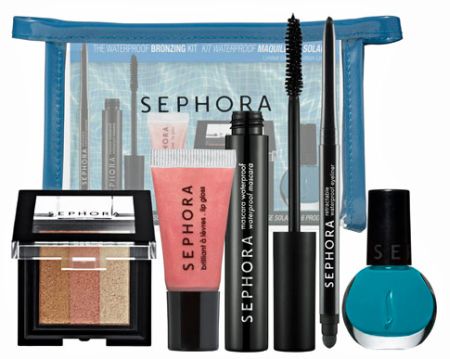 Are you perplexed about getting hold of the right present for the bridal shower from among the plethora of bridal shower gifts? We suggest you to give her something that will be functional for her married love as well as be exquisite. Let your cool bridal shower gift reflect your affection and good wishes for the bride to be for her successful married life. Take a look at the ones we have assorted for you and pick the one that impresses you the most.
Sephora grooming kit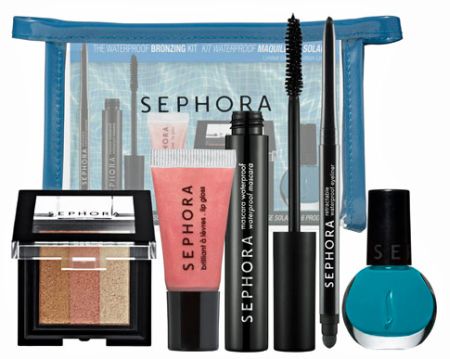 We bet there are only a handful of women who do not wish to groom themselves. So, an all inclusive grooming kit will be a great present for the bride to be. It will contain all the makeup items that she requires every day and most importantly on her D-day. We have put up the Sephora grooming kit for you. This well known women's brand offers a bridal shower makeup kit for the would-be brides. It comprises of makeup essentials like oil color stick, eye shadow, nail enamel, false eye lashes, mascara, waterproof eyeliners, lipsticks, makeup remover and the list will perhaps become endless. The products contained in it are of superior quality. All the branded things have been handpicked and incorporated in the set like Boscia, Gucci, Lancome, bareMinerals, etc. Therefore, you can be assured that they are non-allergenic and safe for the skin.
Head wrap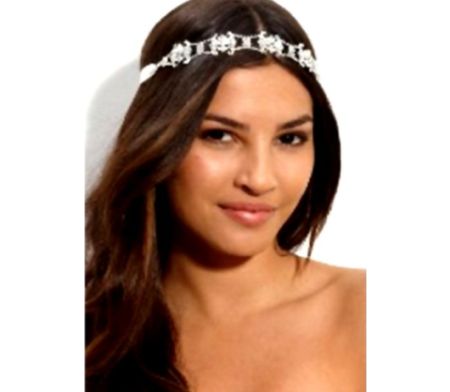 If you wish to cast a spell of royal wedding by means of the present you gift to the bride to be then we will ask you to have a look at this royal head band. The bejeweled head band will transform the would-be bride from a girl next door to a princess on her royal journey. So, we are sanguine that the bride to be will be pleased with this gift. This head band features a metallic frame with silvery white tone. The sparkling crystal embellishments are at work towards giving it the much sought after queen like grandeur.
Customized signature photo frame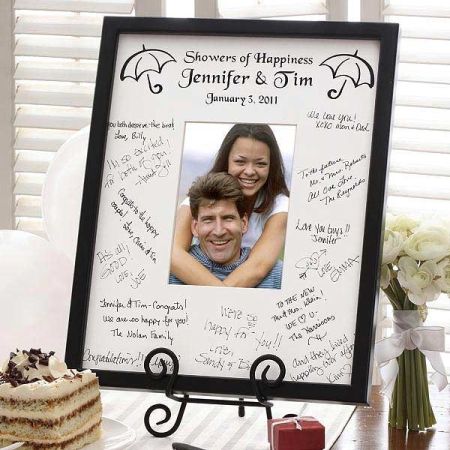 Photo frames are one of the most preferred gifts for the bridal shower. Although they are essential for the newlyweds but they have become too monotonous. But we have a better suggestion for you. Take a look at this signature photo frame. Why we call it signature is because it gives a highly customized impression by means of your own customized good luck message you wish to put in it. The black spaces all around the spot for photo insert acts as new age autograph book for the wedding guests. So, this gift will be a constant memoir to the bride to be that your wishes are always with her.
Customized wooden photo frame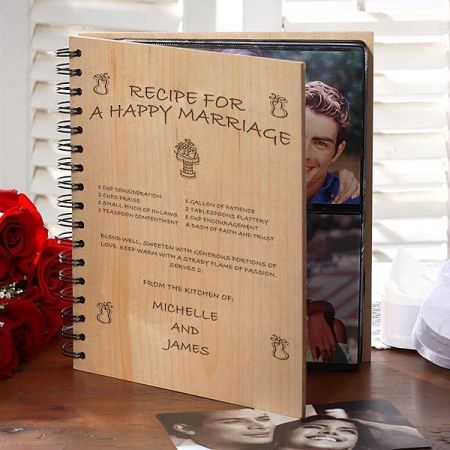 A superior option of the typical photo albums, this one has the name of the bride and the groom engraved on its hardwood cover. The veneer polish keeps its natural gloss intact. This retro bridal shower gift comes with a spiral binding and has the capacity to accommodate as many as seventy two snaps. So, capture the precious flashes of the nuptial ceremony of the would-be bride and gift her all the moments she will like to treasure throughout her lifetime. The top cover is even more interesting and comes with a humorous slogan "Recipe For A Happy Marriage" with even more interesting listed ingredients for the quintessential dish for a successful marriage!
The New InterCourses Cookbook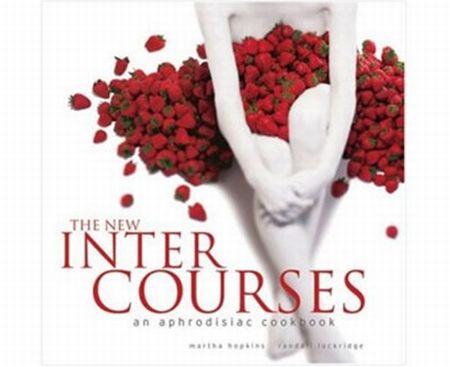 When a newlywed bride enters into a marital tie she is expected to try her hand at the kitchen. A cookbook will be a great help for her. But this tenth edition cookbook we have put here is a superior option. It comprises of recipes for aphrodisiacs like honey, chocolate sauce and oysters. The extensive appendices, colorful recipe photographs and easy to prepare recipes make it a sensual gift for the bride to be to allure her prince charming with her culinary excellence.
Twin owl mug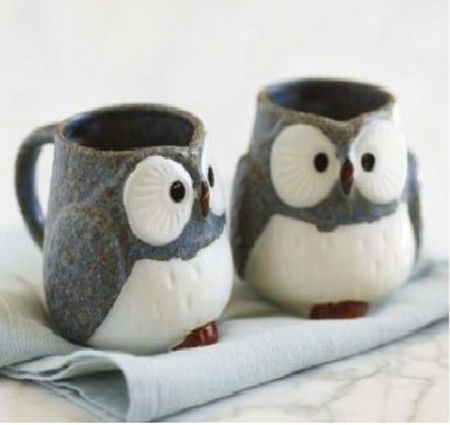 Can you deny that the bride to be will be spending some passionate and sensuous sleepless nights in the arms of her man a couple of weeks just after her nuptial? Of course you cannot. So, the twin ceramic owl mugs will be the perfect cuppa companion of the newlyweds in the darkness of night to keep them awake. Who knows, the couples can also arouse more passion by sipping hot chocolate from these Viva Terra mugs at the wee hour of the night.
Personalized Margarita Pitcher and glass set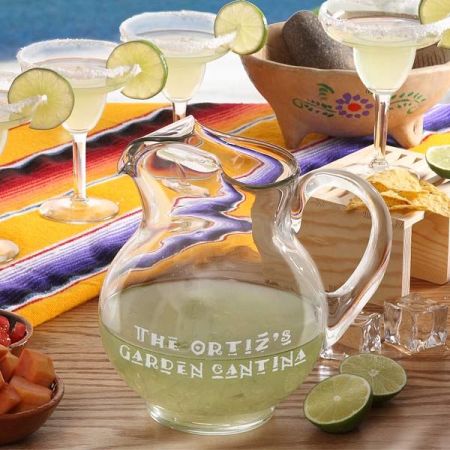 The festive set contains seven pieces of Margarita six glasses measuring 9 oz. and a 9" tall transparent Margarita pitcher having a capacity of 96 oz. This is exactly what the newly married bride will require at her first cocktail party to greet her esteemed guests. The handcrafted pitcher has the names of the married couples etched on its face. Thus, as she raises her first toast she will silently thank you for this wonderful present.
Lacy chemise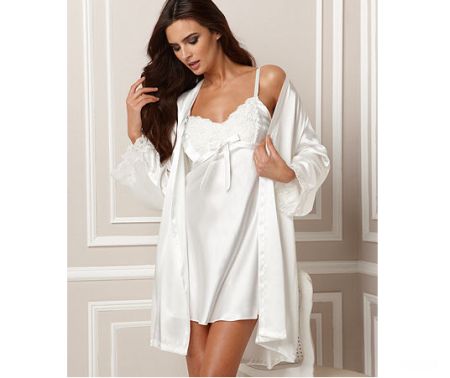 This lacy chemise will be the cherished gift of the bride-to-be due to its fusion look of sweet and hot. It is undoubtedly the most romantic attire the bride-to-be will wish to flaunt on her honeymoon too and thank you for the wonderful bridal shower gift. Made from polyester satin with lace overlay at the bust, this chemise is easy to maintain and machine washable. The bow tie feature and adjustable spaghetti straps give it a feminine appeal while the immensely short hemline render a pinch of flirtatiousness in it.
Customized potholder – Recipe For A Happy Household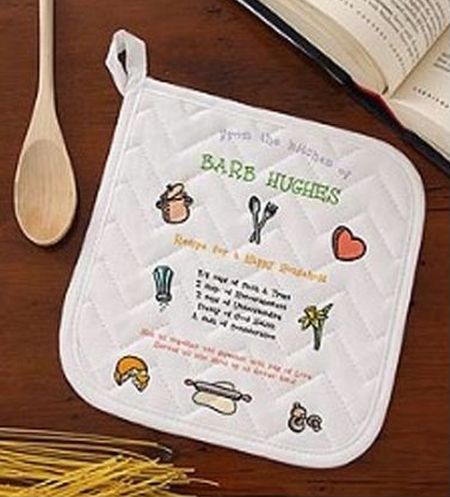 This customized potholder with a message "Recipe for a happy household" welcomes the bride to be to a new life. The celebratory images of kitchen essentials and customized slogans of good wishes along with the names of the would-be bride and the groom imprinted make this quilted cotton potholder the most personalized bridal shower gift. This will remain as a constant record of good wishes as it will stay ever new even after repeated washings.
Heart pendant necklace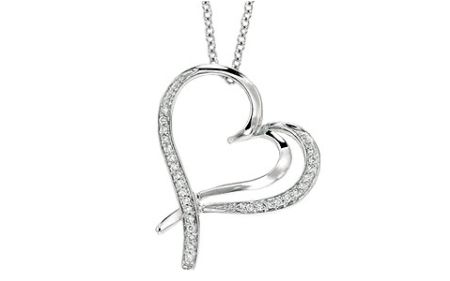 Jewelry is something that every girl loves. So, why not gift the bride-to-be a beautiful heart pendant necklace that she can cherish for life. Elegant chain and pendant encrusted with luxurious crystals retains its priceless splendor.