The wedding season is on, whether it is your wedding or your friends. Plan out an awesome wedding bash that will allow you to unwind after the wedding has been planned; shopping trips are done, brainstorming over the ideal honeymoon location and the emotional upheavals that are characteristic of any wedding. Plan this bash in such a way that you and your friends will cherish the memories forever as it will be the last days when you can enjoy life as a single person. Here are some ideas that will make the night more memorable: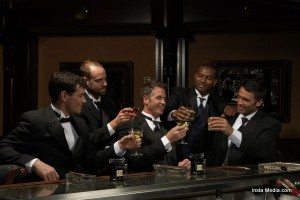 Destination parties:
You know about destinations wedding, so how about a destinations party? If you plan on having a big party, then head towards a fun vacation spot. Take only your closest friends, siblings or cousins that you are close to, otherwise your pre wedding celebrations won't be any fun at all. Choose locations like Goa, Kerala, Nepal or any other place that will refresh you. If you have the budget, you could also head to places like New York, Spain or Las Vegas. Organize what you will do once you are there which could include anything like sightseeing, adventure or enjoying the night life.
Play Dress Up:
If you want to party nearby, you give this idea a shot-dress up in similar clothes ensuring that the couple are dressed differently. Unique and fun costumes are the best things for bachelors or bachelorette parties, find costumes that resemble the couples personalities design shirts with the nick names that you share or that have wicked messages on them.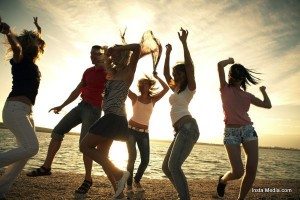 Get Naughty:
The bachelorette or bachelor party is the last night when they will be single, so make sure that you plan a party that they will remember by adding wild ideas like strippers, belly dancers. Use your imagination to rule the party and have fun on this special night. Pre wedding get together can get out of hand, so know when to limit yourself.
Parties in Motion:
Vegas offer weddings on buses, so the next best thing was to have bachelorette parties on wheels. Never been a classy limousine? You can make that dream come true by hiring a stretch limo for an ultimate and exclusive way to celebrate with close pals. Make sure you blast your favorite tunes, have plenty of champagne on board, you can either head to a special dinner, hot the top party spots or enjoy a tour of the city.