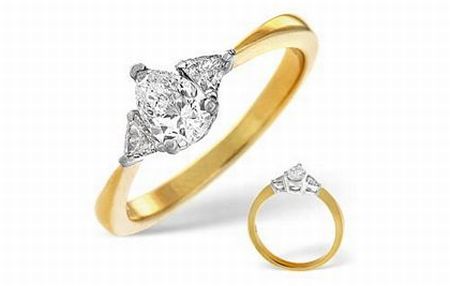 Engagement is the first step towards marriage and engagement rings play the most important role. They stand as a symbol of love, affection, passion and ambitions. The ring is something that signifies that a person wearing it has already been betrothed to another person. Gold has always been a favorite with womenfolk and is the traditional metal used for engagement rings. So, here we bring to some of the most stunning gold rings you might want to buy to grace the occasion of your engagement and make your bride feel special!
Diamond Ring H/SI 0.65 Carat 18K Yellow Gold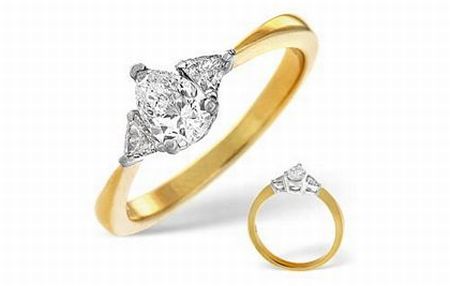 From the house of Tiffany Richards this ring is for the bride who loves diamonds. Although it is traditional, still happens to be extremely eye-catching. The cut of the diamond is very different and leaves a long lasting impression. The ring is available in different sizes. Costing £1897.00, this beauty might be a little hefty on your pocket, but will certainly set her heart on fire.
14k Yellow Gold 1/2ct TDW Diamond Engagement Ring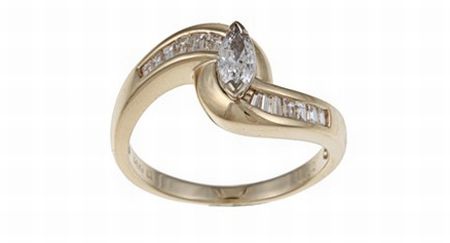 This boat shaped marquise-cut diamond gold ring with a setting of tapered baguette on its side, has a royal feeling to it. It is exquisite due to its contemporary design and white-gold finishing. It is definitely the ring you want if you are looking for something unique and classy.
18K Yellow Gold 1.00 Carat Engagement Ring

The ring feels modern but has a conventional touch. At £1373.00, containing one carat of diamond, this ring is the way to go if you really want to show off your love to that special someone. Available in a variety of sizes, the ring will attract loads of attention at the engagement ceremony because of its extravagant cut.
9ct Yellow Gold August Birthstone Peridot And Diamond Engagement Ring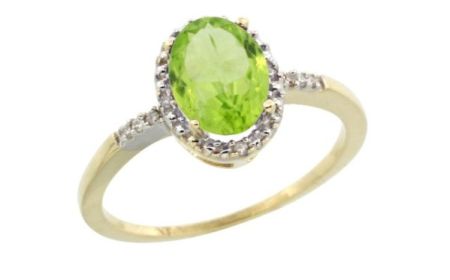 At just £222.40, this is one of the most reasonable rings that is affordable and yet very beautiful. For the bride, the engagement ring is one piece of jewellery which stands for her dignity and security. Having a birthstone gem, Peridot at the center is an added benefit which will also bring good luck to the bride and protect her making her feel positive and happy. It is also believed that this particular ring brings in stability and fosters success of marriage. Extremely lightweight and sleek it's also very stylish. This ring is available in all different sizes.
9-Carat Yellow Gold Raised Illusion-Set Diamond Engagement Ring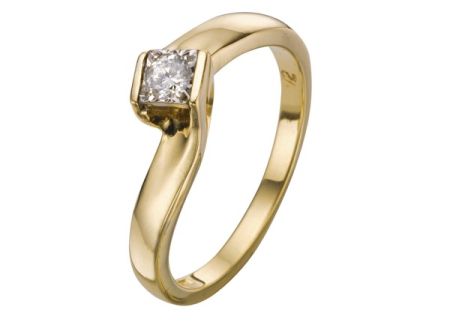 Simple yet indulging this is the ring which has a subtle feel to it . Priced at £285.00, it is an ideal gift which comes in a gift box ready to be presented. The 12pt square cut diamond just fits in like a perfect complement to the yellow band of gold. Also its design is something that is very catchy and yet very soothing.
18K Yellow Gold 0.30 Carat Wishbone Engagement Ring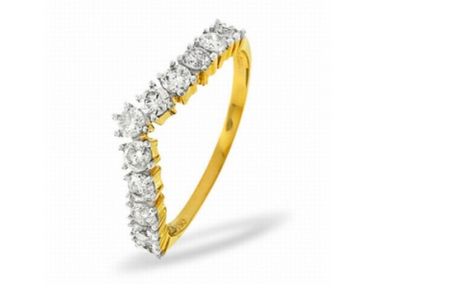 A traditional ring with a wishbone shaped (Y-Shaped) finish may just be the way to go to fulfill the wishes of your bride. The diamonds are lined along the Y-curve of the wishbone. Priced at £667.00, the beauty is just perfect to make your engagement memorable.
14k Gold 1/2ct TDW Yellow and White Diamond Engagement Ring

In contemporary world the engagement ring stands as an item of style as well as status symbol besides being a part of rituals. This particular ring has a very fresh design with a the conventional round-cut diamond at the center which outshines other diamonds in terms of brilliance and sparkle. The contrasting colors of yellow and white diamond make the ring even more noticeable.
18K Yellow Gold 0.50 Carat PK Trilogy Diamond Engagement Ring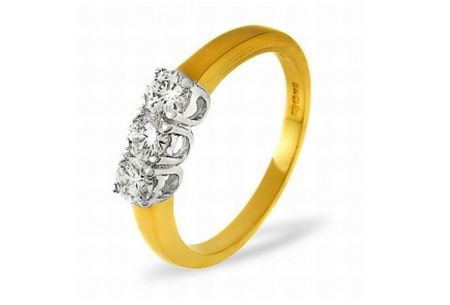 The beauty of this ring lies not in its conventional design but the triad of diamonds fitted in it against the yellow gold band which makes this different from other rings. The trio of diamond graces the ring and makes it look stunning in spite of its simplicity. This ring can definitely steal a woman's heart and priced at £663.000, is definitely value for money at the very maximum.
14ct Yellow Gold Diamond Solitaire Engagement Ring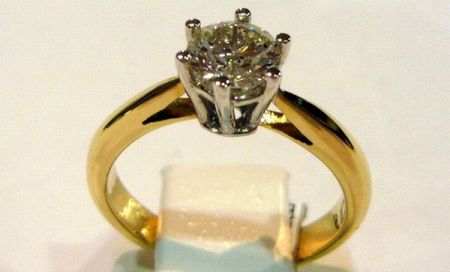 The opportunity to gift his bride an engagement ring always comes just once in a lifetime every groom wants to make sure his ring is the most memorable gift to his beloved. From the trusted house of jewellery makers Velox, comes a traditional diamond solitaire in a six-claw setting with a contrasting color composition of white and yellow gold. It is just simplicity at its best. This ring is definitely the one to buy if you want the ultimate and traditional engagement ring of a high quality. Priced at £3750.00, it is the most expensive ring on the list but the quality makes up for the amount of money you shell out.
9 Carat Yellow Gold Solitaire Engagement Ring With Diamond-Set Shoulders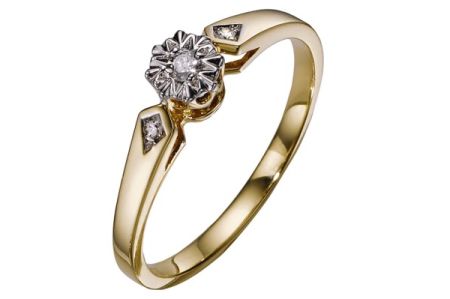 here is a ring for everyone and at £179.00 this is the ring you should take if you have a tight budget. Though the ring is priced cheap, the quality is still enough to literally wow your bride. The yellow gold band with a complimenting diamond-set shoulders looks much more costlier and classy than its actual price and will impress almost anyone who has a look at it. The two brilliant cut gems on the side of the central diamond solitaire enhance the beauty of the solitaire by bounds, besides just filling in for the style.