Are you squabbling with your mind about doing something adventurous and not getting a clue? Well, if you have a free Saturday, we have some great ideas to crash a wedding ceremony. Wedding ceremonies make wonderful parties so, you have a great chance to celebrate and crashing a wedding as a hobby or as a challenge or for fun, here are some tips.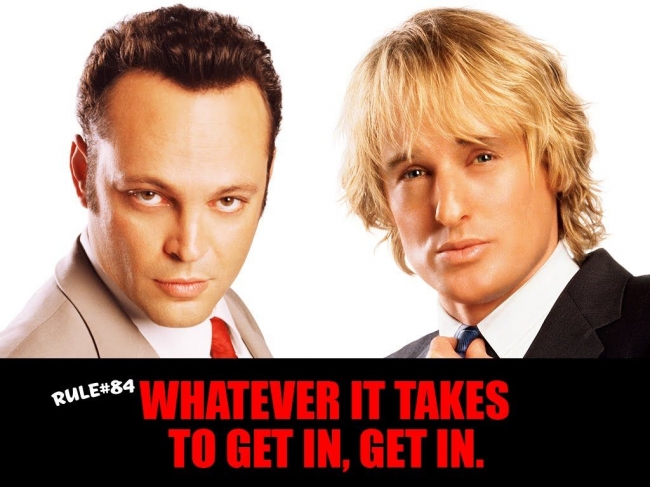 Ideas
1. The first thing is to get a perfect formal suit for the wedding, dress well for the wedding occasion. Get a pedicure and manicure and a perfect shower.
2. The next thing is to look a wedding event in your area. Pick up the local newspaper or go the websites like theknot, weddingchannel, they features real weddings and venues.
3. Do a little homework and find out who the couple is and if possible carry a gift for them.
4. While entering the wedding venue, shake hands with everyone you see there. Most of the time, people will pretend to know you and will not ask who you are. Generally, people feel embarrassed about forgetting a face.
5. You should have an innocent answer to the every question, like "We all are very good friends here" or "Amazing couple".
6. Pose yourself like you are a distant relative of the bride or groom and bring your heartiest wishes from all the other relatives, who were not able to come to the wedding ceremony.
7. Offer to dance with someone you see alone and little uncomfortable in the ceremony.
8. Don't lose a chance to complement if you see a beautiful lady, this will create a happy environment. No one thinks bad about someone who is full of praise.
Warnings and tips
Watch the Hollywood movie "Wedding Crashers" to get some amazing crashing ideas.
Arrive late to the wedding ceremony, it will be safer than if you come early.
Recognize the situation quickly if becomes sticky and excuse yourself to go to restroom or washroom.
Don't get too drunk and loose the control. This is the sure shot way to get booted out.