A wedding bouquet is symbol of beauty and traditional nature of life and most of the weddings, whether contemporary or traditional, features wedding bouquets. If you are thinking of having a unique bouquet for your wedding, then making a giant paper rose flower might be a great idea for you. We are sharing a DIY procedure to make this beautiful giant paper rose flower. Giant rose flower bouquets are not only beautiful but are very easy to make too.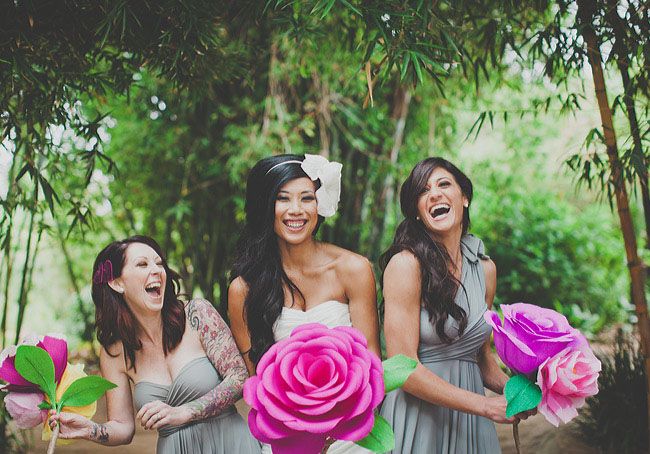 Things you need
1. Floral tape, Doublette crepe paper of green color, stem and calyx.
2. Floral stem wire and sheets of Doublette crepe paper and a round pencil
3. Teardrop template (3 copies)
4. Heart shaped template ( probably 8 copies) and craft glue
4. Leaf template and calyx template
Procedure
1. First of all, take petal colored crepe paper and cut 6 teardrop petals and heart shaped petals from it. Conjoin two crepe paper pieces and place 1 piece of template over the crepe paper. Staple them with stapler pins.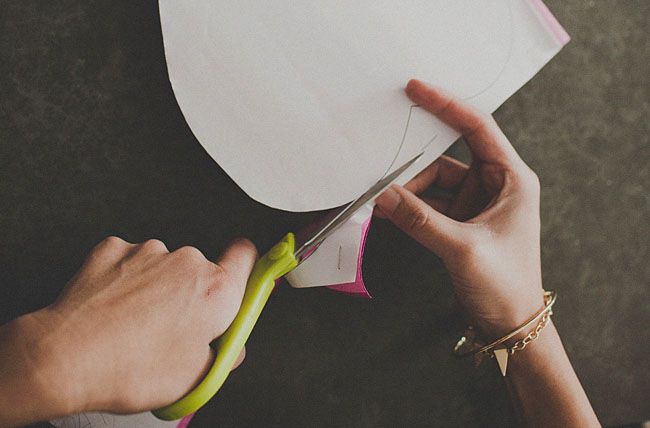 2. Now, take green crepe paper and cut I calyx and 3 leaves from it.
3. Wrap the floral tape around 3 pieces of stem wire.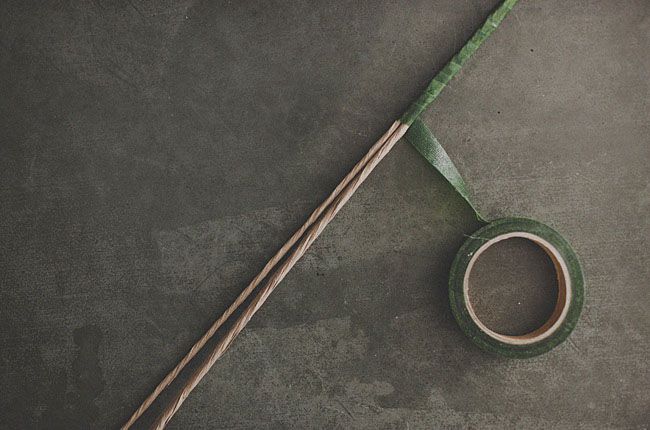 4. Now shape the petals by pulling them from the center to give them a cupping shape.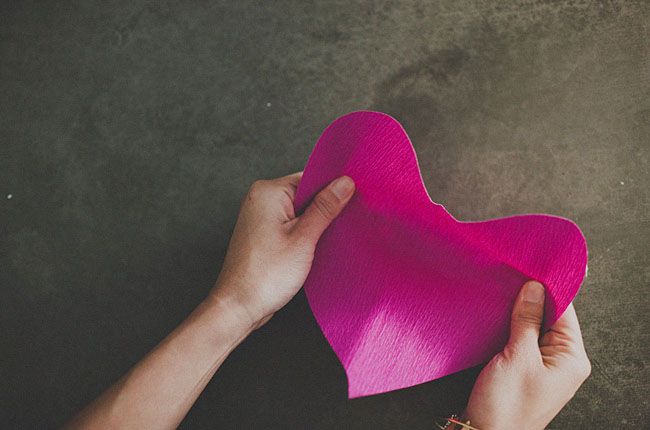 5. Turn the petal over and curl the petal top with round pencil. Wrap the teardrop shaped petal around the tapped floral wire and secure it with the help of floral tape. Repeat the procedure by working around the flower wire till you finish all teardrop shaped petals.
6. Take the heart shaped petals and wrap them around the rose bud with the help of floral tape.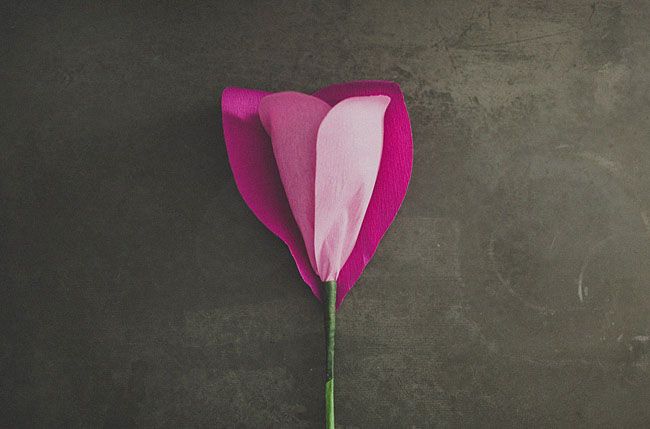 7. Make leaf stems with the help of 3 pieces of floral wire and wrap them with green paper. Repeat the procedure two times.
8. Wrap the calyx around rose bloom and you can also add more crepe paper to give your flower a natural look.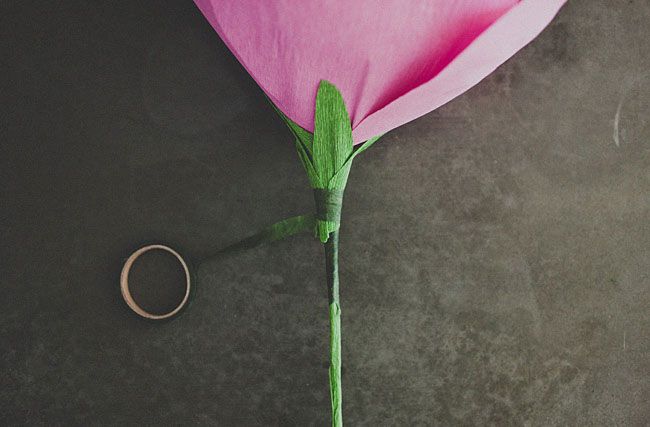 9. Add three leaf stems to the rose and there you go, a beautiful giant paper rose flower is ready!