For fathers, daughter's wedding is one of the most special and emotional moments of their lives. This is the moment when they formally have to give away their daughter's hand to another man and also trust that man to take care of their daughter for the rest of her life. However, most of the dads often find the whole wedding thing a very overwhelming event not only because they have to give away their daughter but also because of the endless planning for the reception party, dresses, dance rehearsals, food, cakes and so on. So, here are some essential tips for the father of the bride that will help him greatly to participate in every part of his daughter's wedding without getting overwhelmed and annoyed: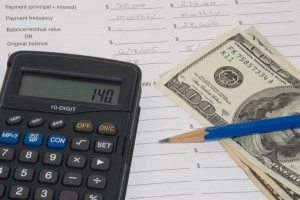 Make a good and practical money plan
Even if your daughter and her fiancé are planning to pay for their wedding themselves, it doesn't mean you cannot offer to pitch in financially. So, make a plan about how much you are going to spend and try to stick to it. It is even better if you decide to inform the couple beforehand about the financial responsibilities you are going to take for their wedding because in this way, they can plan the wedding more efficiently.
Wedding involves a lot of planning and work as well. So, make sure you do not become the guy who just sits around all day in front of the TV watching game while the entire house goes crazy with wedding responsibilities. Go forward and take some of their responsibilities and participate actively in everything that's necessary for the big day.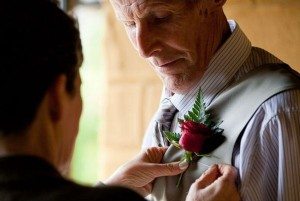 Whether it's a tux wedding or a less formal beach wedding, it is very important to dress accordingly. Discuss and take advice from your daughter and your wife regarding the kind of dress you are going to wear on the wedding date because no father would like the idea of looking like the odd one in his own daughter's wedding day.
Everyone looks up to the father of the bride while making a toast but it doesn't mean you need to make a very intelligent and smart speech. Always speak from your heart and say what you feel and wish for the couple even if it gets summed up in just a few lines.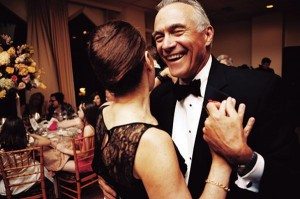 Walking your daughter down the aisle, shaking hands with all the guests and dancing with your little girl can be a lot of work for you but it doesn't mean you are not allowed to have fun. The most important thing is to be happy and so enjoy and try to take in every moment of your daughter's wedding day in such a way that you can relive the moments over and over again for the rest of your life.