Who says the bride is the only one who needs to be dressed up. The groom could feel the opulence with a classy watch. The Jaeger-LeCoultre is the most innovative and up-market designer when it comes to making watches. This designer is known for designing amazing watches, so I see no reason why any groom wouldn't fancy them. With a watch so magnificent, any groom could become the center of attraction. As everyone knows old is gold, and with the perfect combination of latest technology and classic designs, the company is still flying high as of today.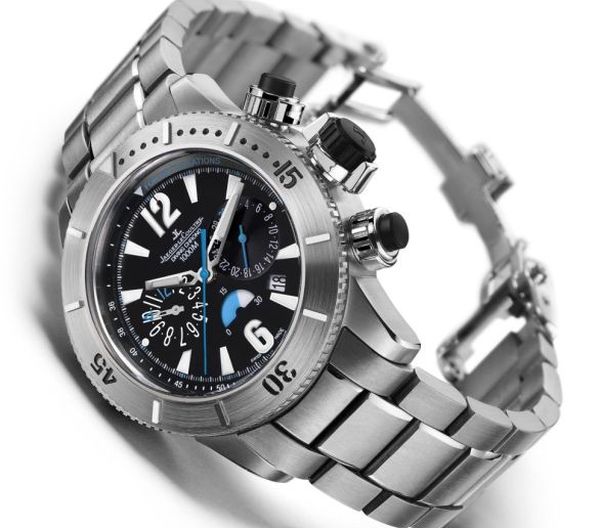 Jaeger-LeCoultre
Jaeger-LeCoultre is the French brand that is admired for its artistic watch making expertise. He manufactures high-end luxury watches and clocks. He has also been acknowledged as Grande Maison of the Vallée de Joux. In 1941, Jaeger-LeCoultre won the highest distinction from the Neuchatel observatory for its tourbillion caliber. In 2009 the world's most complicated wristwatch, the Hybris Mechanica à Grande Sonnerie with 26 impediments was designed and that became quite popular. Anoine Le Coultre founded the company in 1833.
Inspiration and goal
Constantly on a roll to find new ways of inventing watches, Jaeger-LeCoultre has been inspired by the fortitude of innovation. As the years passed, the expertise and understanding of making watches advanced and masterpieces came into existence. The inspiration did not arrive from only having been fond of watches, but also cars. Many of the watches were designed keeping in mind the functional display of both cars and watches. At its 175th anniversary now, Jaeger Le Coultre has to its credit the legendary models, such as the Duoplan, Reverso, Memovox Polaris and Master Control to mention a few. With a view towards paying tribute to the company founders, Jaeger Le Coultre, in 2009, created new masterpieces that proudly perpetuate the grand tradition of horology. In 2010, it inaugurated a new building with a 9000 sq. m workshop space for a further extension of its proficiency in watch making.
Jaeger Le Coultre watches
Here we bring to you some of the most popular watches from the house of Jaeger Le Coultre:
1. Reverso Squadra collection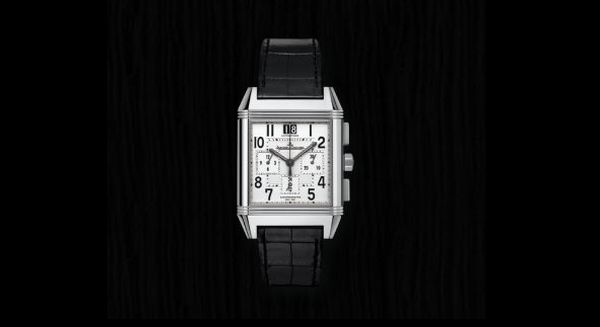 This watch is equipped with new-generation Jaeger-LeCoultre movements. It is specially designed to meet the high standards of efficiency and precision. The Reverso Squadra comes in a new square shape and case, apart from its exquisite jewels and complicated groundbreaking technology in watch making. This collection spells elegance, robustness and strength. It comes in a titanium case material with a crocodile skin bracelet and is fully automatic with sapphire glass front and a double fold clasp.
2. Duometre collection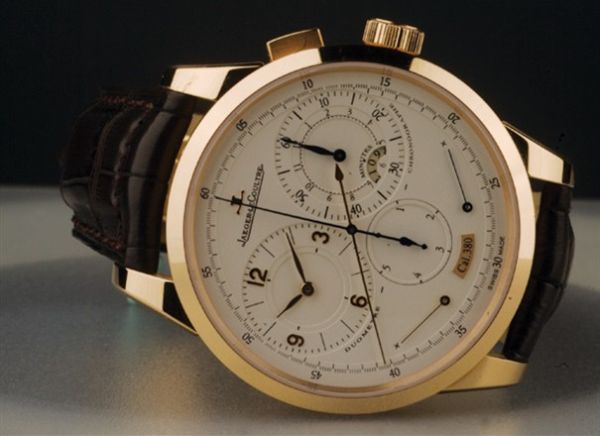 This series is based on a new concept nicknamed Dual-Wing, composed of two separate watch mechanisms with a shared regulating organ. These highly acclaimed watches represent the merger of artistry, functionality and quality. The watches are crafted in solid gold or platinum with a manual winding mechanism and power reserve features. One supply is completely intended to display the time, the date and moon phase, whereas the other one is designed to regulate and balance properly. This series of watches combine the artistic design and innovative technology into a unique timepiece for any discerning gentleman.
3. Master control watches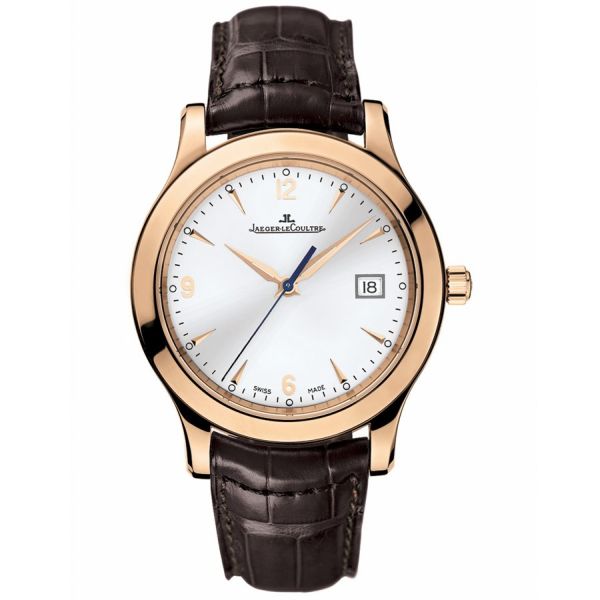 Based on the restrained style of the 1950s, the Master Control series collection returns to the fundamentals of the classic round watch. Meticulously crafted, the watch collection is an expression of refined watch making with its clear-cut lines and designs, giving it a place of pride. It features self-winding automatic movement with date indicators and comes in stainless steel or solid gold in crocodile skin bracelet material.
4. Amvox collection of watches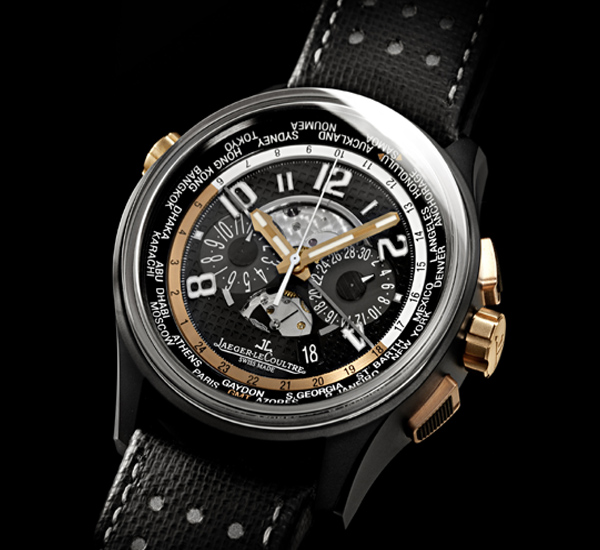 This series of collection represents the inspiration drawn from the legendary Aston Martin cars. With this merger, Jaeger Le Coultre revives the remarkable instruments of a bygone era in its functional display. It comes with ultimate technical feats, exceptional performance and powerful aesthetics of functionality. This series feature a self-winding automatic movement and is crafted in solid gold, ceramic or stainless steel. A Bridge of Weir leather strap, mirroring the upholstery used in the latest Aston Martin cars, enhances some of the models.
5. Hybris Mechanica watches collection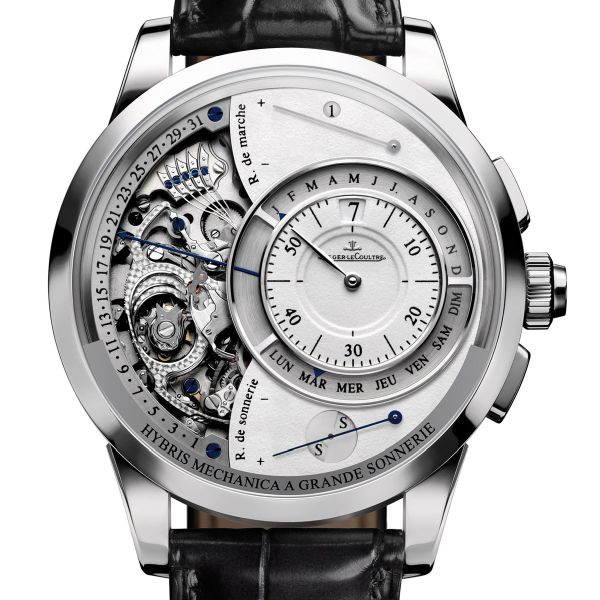 This series of watches is a stunner in looks, cased in 18k white gold, packed with complex movement, chiming, and gongs mechanisms. The watch series flaunt separate power reserve indicators with skeleton dial which is easy to read. This watch is for the serious collector and it augments your look and is completely easy to operate. The watch is a Grande Sonnerie with a Westminster Carillon that comes with a perpetual calendar and jumping hour regulator as its additional functions. The flying Tourbillon is another great advantage of this watch. The watch can reserve the power of the sonnerie and is completely reliable. It is light in weight and a creation worth owning.
Why Buy?
A design made beyond your wildest imagination can be seen in the collections introduced by Jaeger LeCoultre. With the prologue of watches like Atmos, Revero and Duoplan, Jaeger-LeCoultre has become more popular. This renowned watchmaker has developed overtime with the introduction of intricately designed watches since 1833. With over 200 patents and 1000 different caliber, Jaeger-LeCoultre stands tall. A promising artist in the field of watch making, combining various forms of craftiness without doubt has mystifying pieces to his credit. Unique invention, classic designs, and recent technology altogether make Jaeger LeCoultre a force to reckon with in the sphere of watch making.