Bridesmaid dresses can turn out to be an expensive affair, especially if you have offerred to foot the bill of all the bridesmaids. One way to keep the cost down is to have fewer bridesmaids. Otherwise, there are some sites and stores which have bridesmaid's dresses which are both chic as well as cheap. If you're a bride looking for many bridesmaids dresses, or a bridesmaid looking for one dress, then go through the list below to find the best bridesmaid dresses on a budget:
13 Bridesmaid dresses on a budget: tips, ideas and sites
Tips:
1. Look beyond the 'bridesmaid' label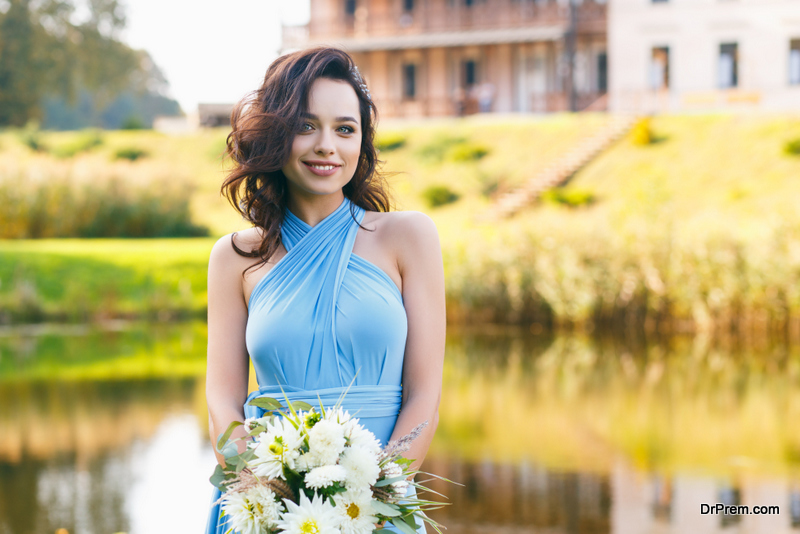 You can get a big range of dresses if you know the look you want. You can search for the particular dress such as off-shoulder dress, or long-laced gown etc, and find these dresses off the rack in departmental stores or stores such as Target. And if your bridesmaids live local, then you can go shopping together, find a great pocket friendly dress within your budget.
2. Ask the bridesmaid
If the bridesmaids are footing the bill for the dress, then it would be very considerate of you to ask them the budget. Then you can choose dresses according to their budget and they would love you even more!
3. Bridesmaid's LBD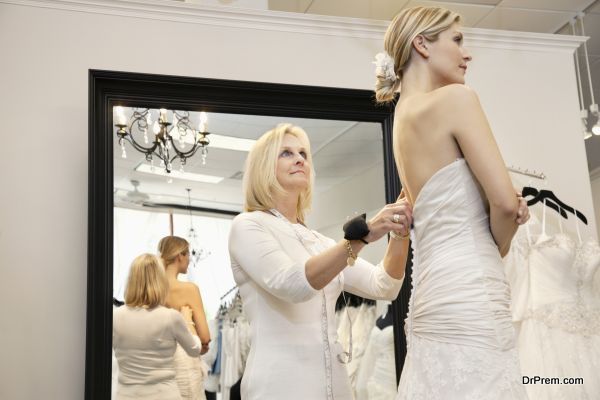 If you and the bridesmaids all are strapped for cash, then the best bridesmaid dresses on a budget are something they already own. They might be a colorful lot, or else just ask them to wear their favorite Little Black Dress – they would look stylish and gorgeuos and no one would have to spend a penny.
Ideas:
1. One shoulder dress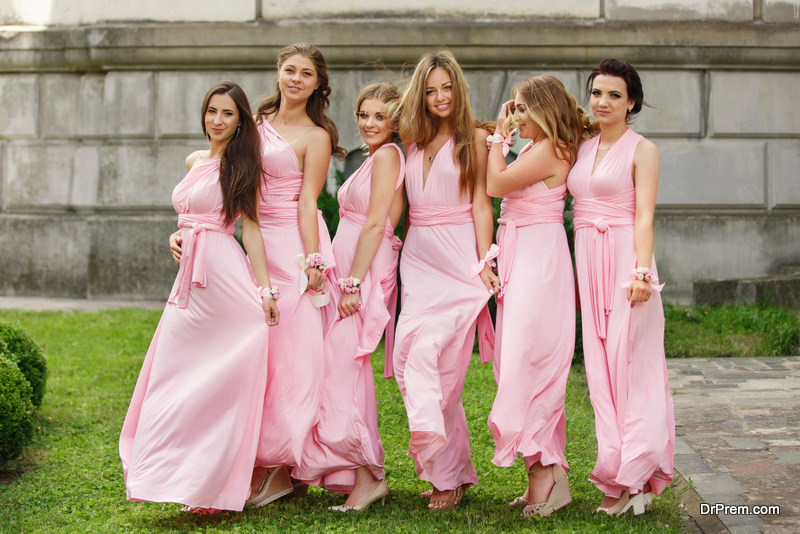 This dress you can buy online and is the perfect solution if you want your bridesmaids to wear a long dress. The cost, at 50 dollars is very cheap and the dress on Amazon has got 191 positive reviews, with 4.5 stars which means you can consider it. It's available in many different colors too.
2. Beaded bridesmaid dress
The Beaded Bridesmaid Dress is amazing at the price and it can be worn on several occasions. The range starts from approximately 75 dollars so it is one of the good bridesmaid dresses on a budget.
3. Floral Lace Gown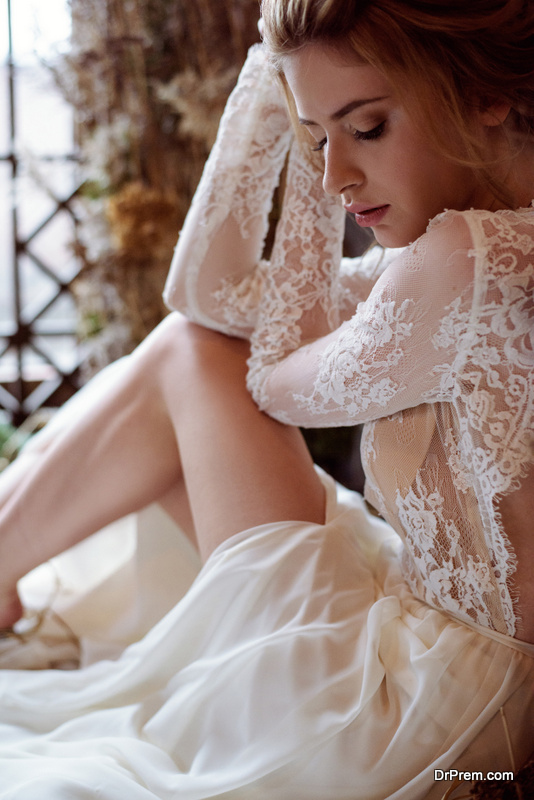 Priced at only 50 dollars, the dress is super gorgeous, and we found it on Amazon in red, blue and black colors. This fantastic dress can be worn several times, is quite unique and stands out.
Sites:
1. Modcloth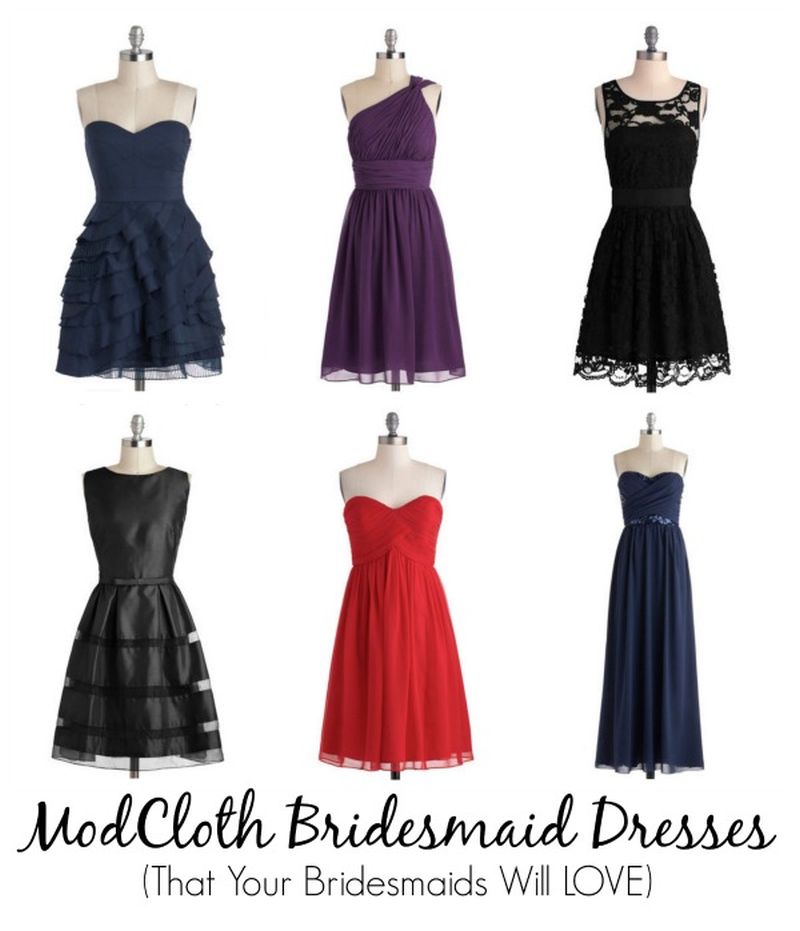 Check out this vintage inspired store and buy online from their lovely collection of bridesmaid's dresses. They have a size range of XXS upto 26, which makes it perfect store to buy bridesmaid dresses on a budget. The good news – prices start from 25 dollars!
2. Plum Pretty Sugar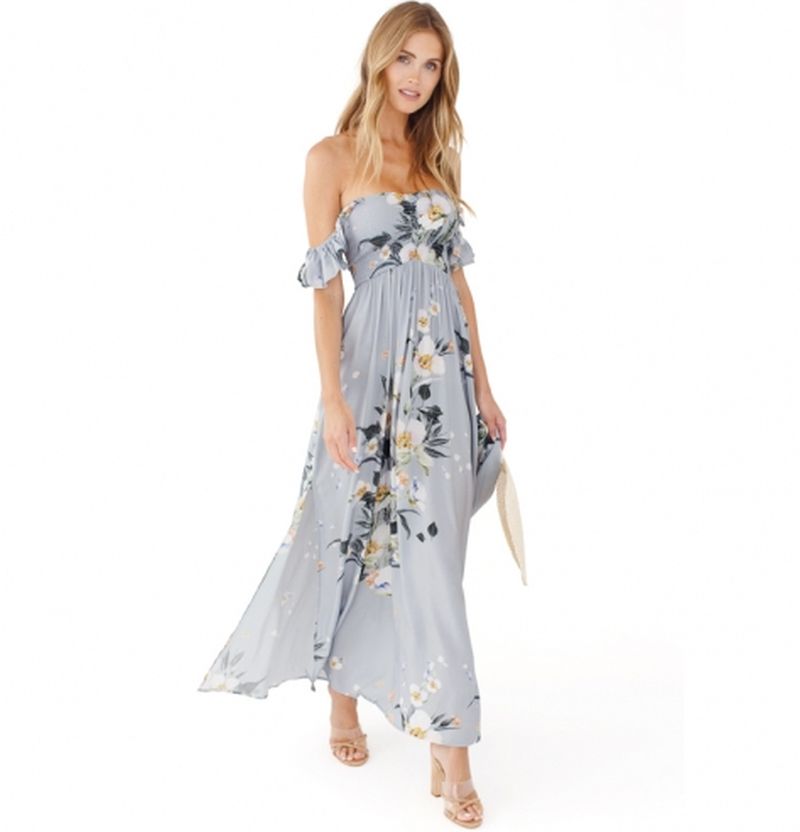 The brand specialises in the boho-romantic look and sells bridesmaid dresses on a budgetstarting from approx 78n dollars. They have a great option of buying a whole set of dresses, which turns out to be quite reasonable. If you're thinking of a beachy, floral vibe, then this is the brand for you.
3. ASOS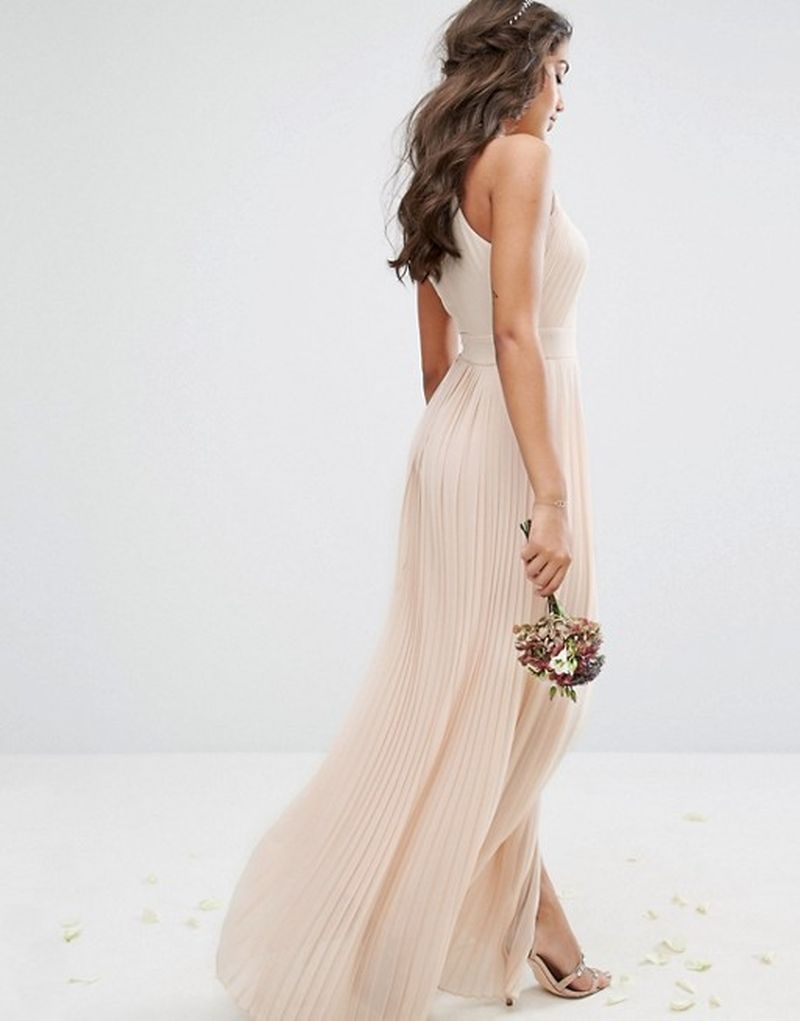 ASOS has a great collection for the most affordable dresses. It has floor-length, maternity and midi dresses which would appeal to all the bridesmaids, including tall and petite women and bridesmaids of all sizes. The prices start at 51 dollars which is another plus point of this site.
4. Whistles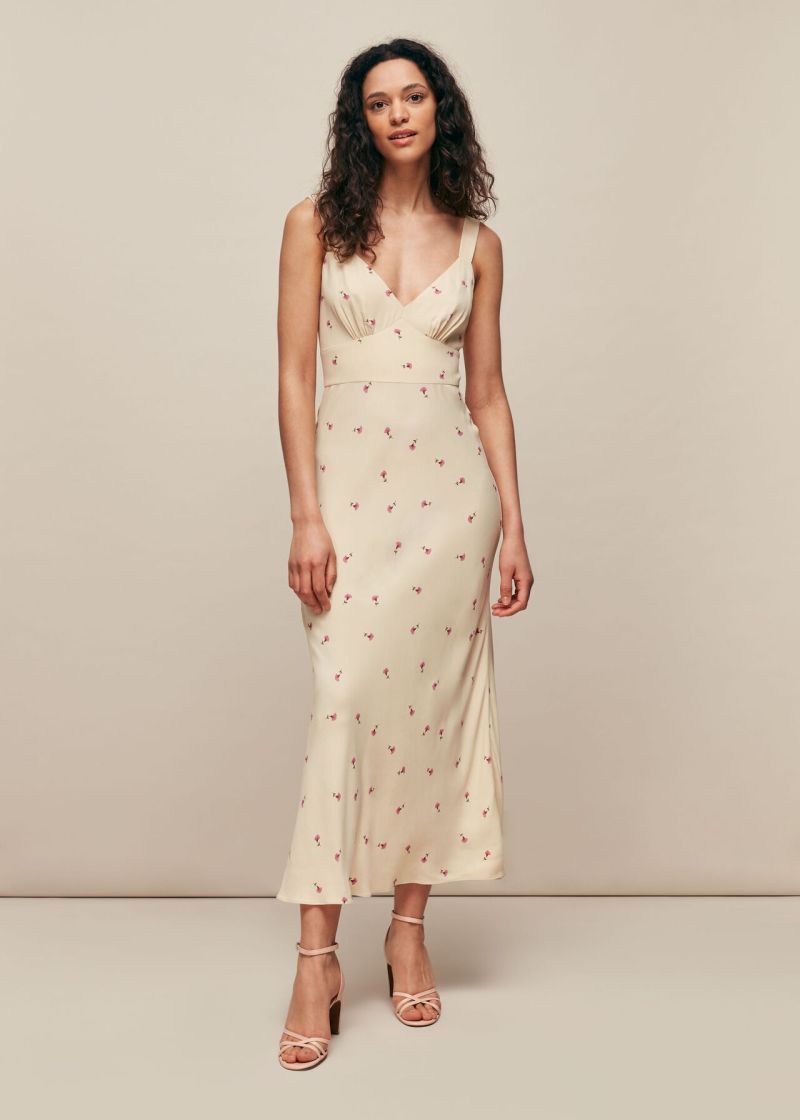 You might have heard about Whistles as it has become quite reputed as possesing an enviable collection of beautiful but affordable high street brides/ bridesmaids collections. The collections are stylish, trendy as well as classic and the colors are vibrant and attractive.
5. Rent the Runway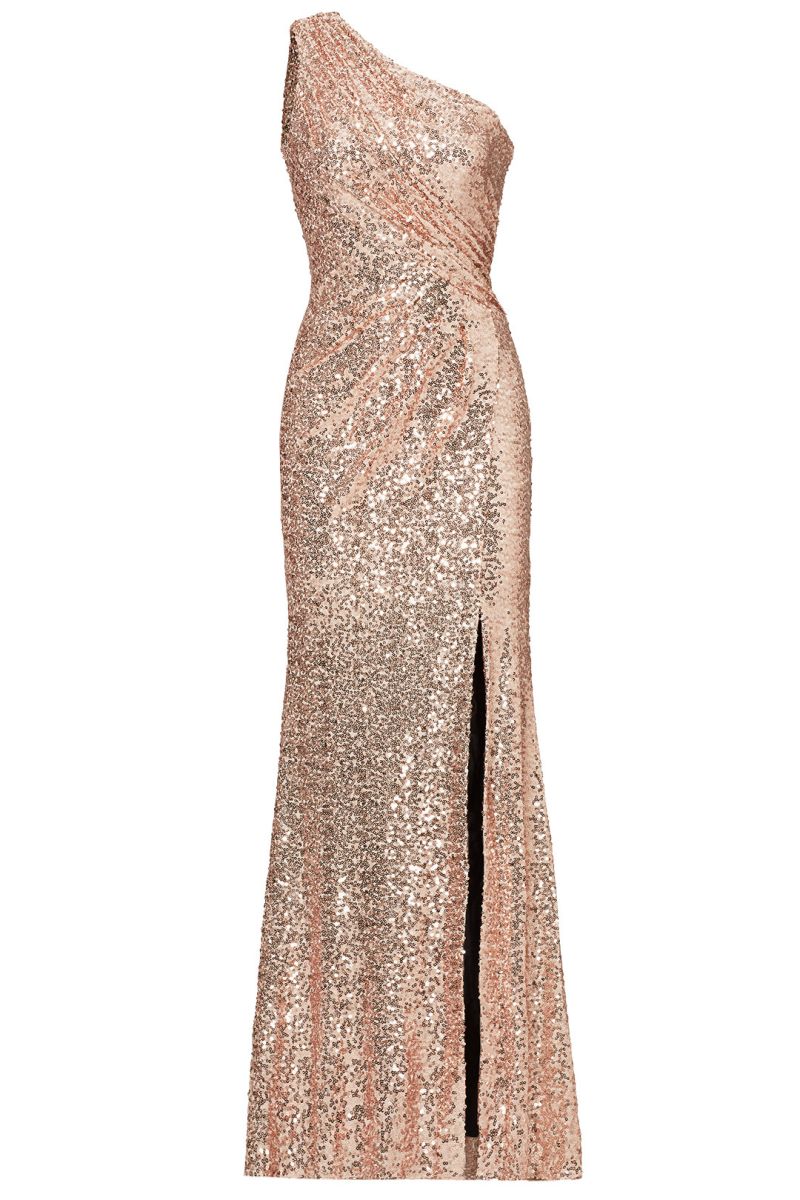 This is one of the best subscription services to hire anything which is of good quality. It has recently launched a bridal section which would serve both brides and their bridesmaids. You no longer have to wonder about what to do with the bridesmaid's dress after the wedding, as you simply have to send the dress back to the store. Starting from 30 dollars, this option is great if you want an expensive dress, you can just rent the prettiest bridesmaid dresses on a budget.
6. Etsy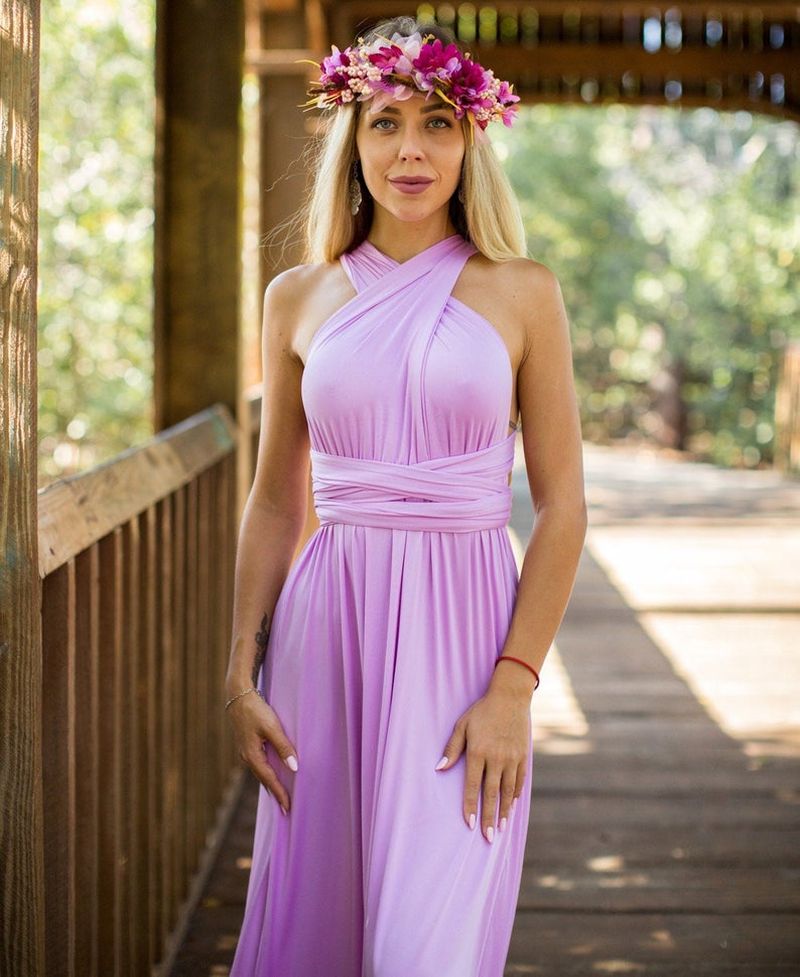 Etsy is another of our favorites as you can get an exlusive look at the most affordable price. You can also work with the Etsy designers and sellers directly, to get your vision of the dress in delivered in reality.
7. H&M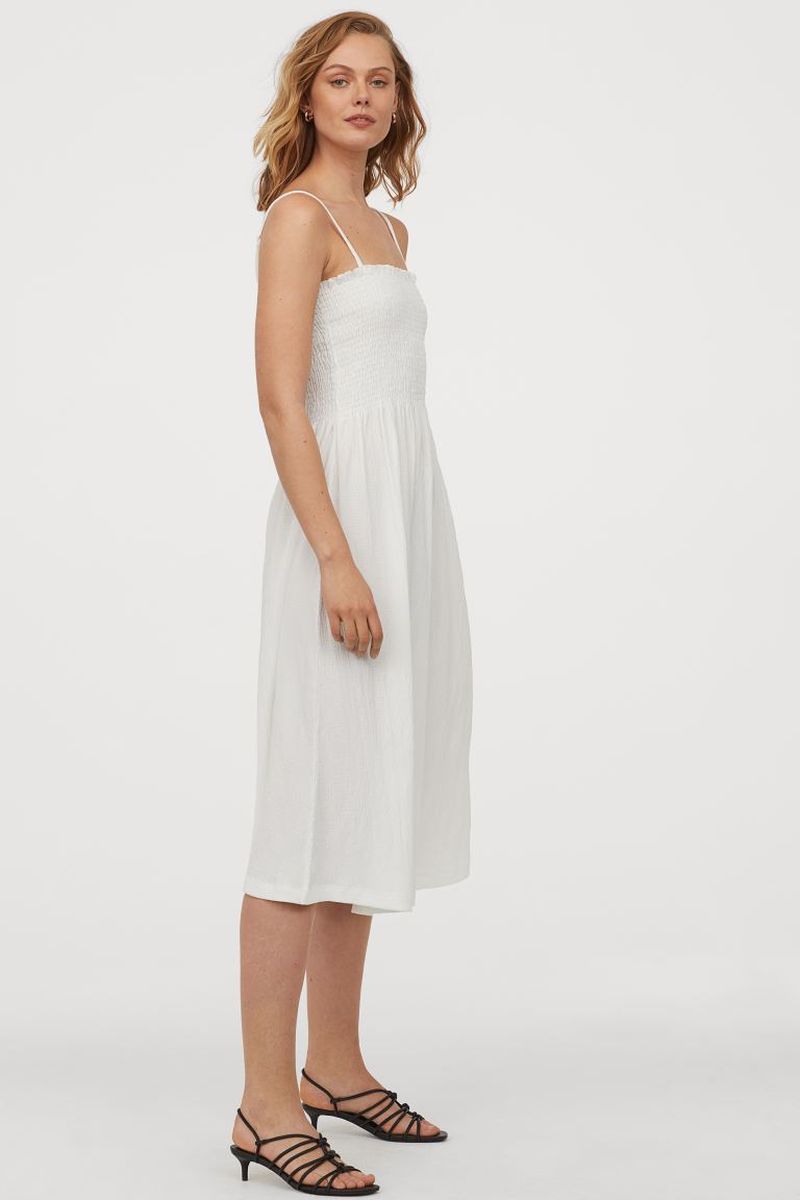 The dress which any bridesmaid will be happy with, and wear tons of times, is the one you can buy from H&M. There is a huge range of collections to make different bridesmaids happy, and you can pick out matching accessories from the same store.
The bridesmaids dresses are a major part of the wedding and pretty dresses make for happy and smiling brides and a fun wedding!