Wedding is one of the most personal events of your life where you invite all of your family and friends to shower their blessings. Therefore, it is apparent that you want your wedding to be one-of-a-kind event where every decoration and every activity can reflect your personal taste. Accordingly, here are some very easy and convenient ways of personalizing your wedding that would further highlight your taste and creativity: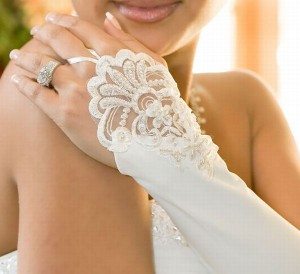 Personalizing your look as a bride is very easy. You can keep it traditional and also make it unique at the same time by adding some personal touches like donning an uncommon and unique veil, wearing some colorful shoes or adding specially designed gloves to your attire. These kinds of small personal touches will reflect your style and creativity and also make you look special and beautiful.
Personalizing the wedding cake
We all know that cakes come in different shapes, sizes and forms and so, it is very easy to personalize your wedding cake. If you are highly fascinated by a particular kind of flower than you can cover your cake with that flower or if you are a big fan of pearls than you can easily make a cake with dripping edible pearls. You can also use it to showcase both of your hobbies or a place where you first met or even your future house. So, apparently you can do a lot of things with your cake and make it personal.
A theme wedding is a perfect way to personalize your big day with your passion and personality. You can incorporate different types of themes in your wedding like a glamorous Hollywood kind of wedding, a formal wedding where you are treated as a royalty or even a gothic kind of wedding to display your love for Goth culture. With a little creativity you can personalize your wedding with endless themes.
Music is another sweet way to reflect your personality. Instead of going with the traditional music of 'Here comes the bride' you can use a song which is meaningful for both of you. You can also choose a song which has story like connecting both of you or the song which was playing in the background when both of you first met.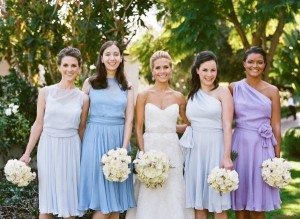 No doubt you will be the center of attraction on your wedding day but you can also allow your bridesmaid to stand out while they stand with you at the altar. You can ask them to dress in their own way, pick a hairstyle of their choice or choose their own shoes and jewelries.