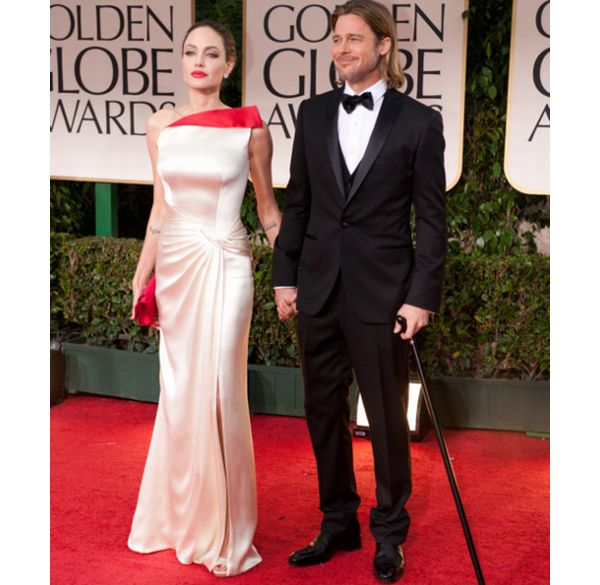 When Hollywood 'it' couple Brad Pitt and Angelina Jolie announced their engagement several days earlier, fans and the tabloids began speculating where the wedding would be held and what the beautiful brunette would wear. After much speculation, it's believed that Angelina will sport a Versace dress which we can expect to be stunning. The Hollywood beauty has worn quite a few Versace outfits over the years and according to a tabloid, she's hired stylist Jen Rade to pick for her the perfect one.
The Italian fashion house has for long been known to produce couture outfits that cater to the stars of filmdom. If what Angelina wore at the recent Academy Awards is anything to go by, she's likely to cause a similar sensation with an equally stunning wedding dress.
Brad and Angelina have been together for seven years now and his proposal to his lady love came as welcome relief to fans. He reportedly worked for a year to obtain and design a conflict-free diamond ring which he presented her with about a week back. There's no word on how valuable the ring is but the tabloids have put it somewhere between $250,000 and $1 million.
As for details on the wedding date, we can be sure that the 'it' couple will keep mum as they've done with virtually everything else surrounding their life.
Via: Softpedia