Winter is just as romantic as any other season to tie the knot. Check out an exhaustive list of the hottest trends right now to plan your own winter wedding.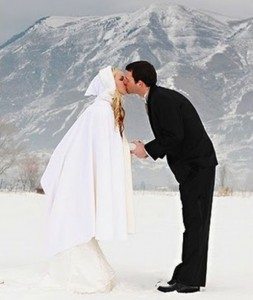 Hottest trends for winter weddings 2013
This winter, it is all about breaking some traditions and making some new ones. The cold weather outside and the warmth of all the love of a new relationship is what is foremost on our minds with these hot trends.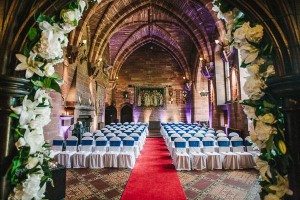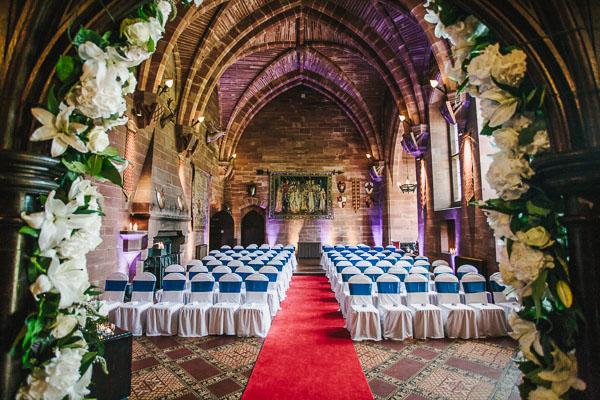 Color Palette – The hottest color trends for a winter wedding are greens, whites and pastels. We are going to go all natural and neutral this winter. Also going big are dramatic contrasts of cherry and white and green and gold. Let the colors sink in everywhere, from the décor to the furniture, from the bouquet to the bridesmaid dresses. Add definition to the whole set-up.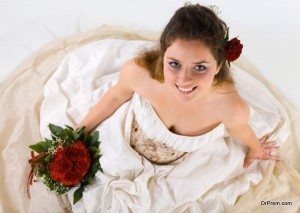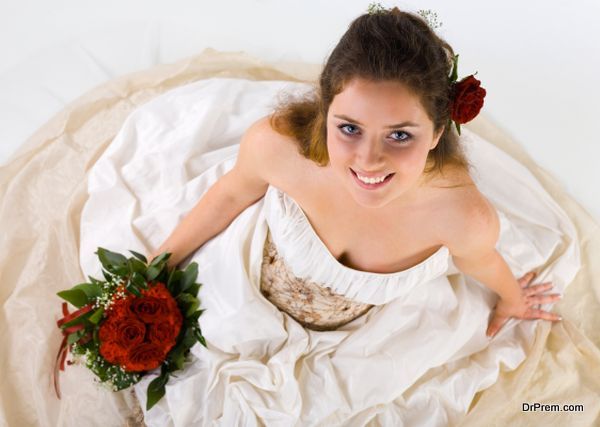 Beauty trends – Berry lips to serve as contrast to the pristine white or ivory you will wearing as the bride is totally hot right now. Bronzer and blush on the cheekbones will also add a definite glow to your face .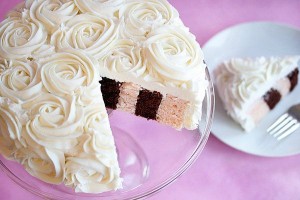 Wedding Cake – Wedding cakes are going all white, but with embellishments and metallic accents. Clean lines , flowers and ornaments in silver or gold are trending. A white cake with sparkly silver accents is what we suggest to reflect the true spirit of snowy winters. When it comes to the cake, make sure it is a gorgeous and fabulous presentation. An ornate cake-stand can also make a lot of difference. After all, the cake-cutting is one ceremony where eyes will be on you, and the cake.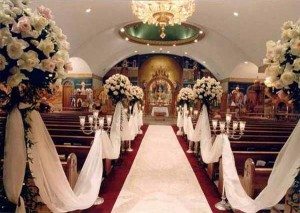 Flowers – Add a dash of greenery to your all white bouquet to cover the barren nature of winter and they are so hot right now as well. Use ferns and evergreen for the purpose. Also trending are embellished bouquets. Use the same floral arrangements in the rest of the décor as well to match the bouquet.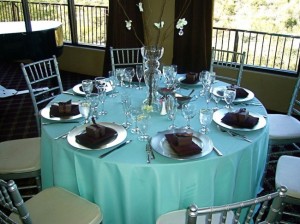 Winter Foods – The most important part of the wedding for the guests is, yes, you guessed it right, food. Warm baked goodies, like biscuits and cookies and popular foods which seem even tastier in winters like mac and cheesebites and warm pies , hot soups will serve as contrast to the chilly weather outside. Hot cocoa served with marshmallows is also a favorite with everyone. When it comes to drinks you can serve your guests bourbon and ale shots.