It's always great to honor your family's heritage by celebrating the best moments of your life in a traditional way. Depending upon the kind of religion and place you belong, ways of celebrating a wedding in traditional way may vary but the overall environment remains the same. Scottish people are known for their rich cultural heritage so therefore, they celebrate the weddings in a bewitchingly grandiose way that go on for night and days. Eating, dancing and drinking are on the top of priorities and your wedding moments will always be cherished by you in future. Follow some steps to plan your wedding in a classy Scottish way.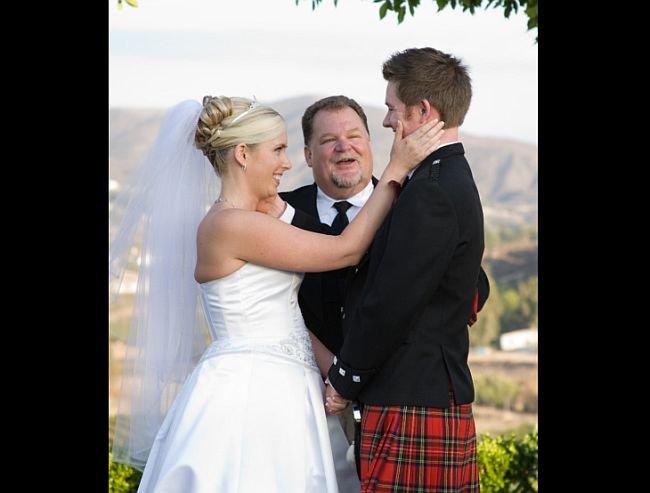 1. Just like every other wedding, planning a Scottish wedding needs a rigorous planning before the actual wedding ceremony so, set a budget and plan how much you will be spending on everything.
2. Scotland is a country full of natural beauty and sereneness all around. So, to get the best out of your wedding ceremony by celebrating auspicious moments at Scotland itself; if you can't get marry in Scotland, you can choose a lush green location or at a lake or waterfall.
3. Traditional Scottish weddings are all about wine and whiskey so don't forget to carry some heavy bagpipers to the ceremony.
4. Meat is another prominent food in traditional Scottish wedding, so include some Scottish haggis like sheep's liver, lungs and heart in the wedding food menu. While cutting the traditional Scottish wedding cake, have a bagpiper play while the cake is presented.
5. Add an exotic shine to your wedding by decorating the place with traditional Scottish flowers (Thistle is Scotland's national flower). Flowers like bluebell and tartans have an amazing fragrance so, you can make beautiful bridal bouquets out of those flowers.
6. The wedding attire should be traditionally Scottish so, bride can get a tartan accent dress and sew a horseshoe on the back of the bride's dress for the good fortune. Kilt is famous traditional wedding dress for groom in Scotland so get a jacket with kilt and Sgain Dubh, kilt hose and a kilt pin.