Wedding décor is a prominent part of the wedding ceremony and you need to invest a lot of efforts and ideas to decorate the reception. To use bows for wedding decoration is a great idea and can really enhance the overall beauty of the reception area. Ribbons made up from satin, velvet or organza can be used to make these wedding bows and work well for decorating chairs and pews. Wedding bows can also be used for accenting flowers and display wedding location. Below are some tips to make wedding bow for the wedding reception.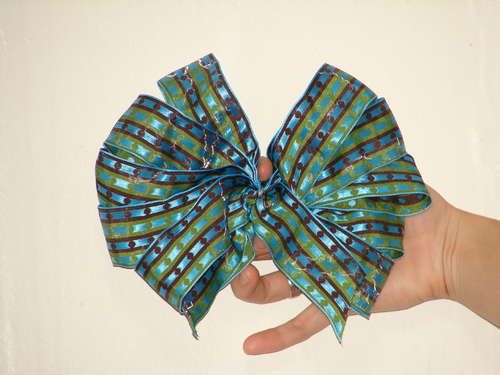 Things you need
1. A beautiful ribbon and give a roll of 3 yards
2. Scissor
3. Four inches of florist wire
Procedure
1. First of all, take the ribbon and make a loop. The length of the tail of the ribbon to loop should be 7-8 inch.
2. Keep on making loops of the 7-8 inch length till there are approximately 6 loops on the either side of the ribbon.
3. Now, cut the ribbon but keep in mind that the remaining tail is opposite to the beginning tail.
4. Then pinch the center of the bow with your hands that divides it half.
5. Now, fold a piece of wire around the center of the loop and cut off any extra wire so that it doesn't look odd.
6. You make a bow by pulling the loop apart. You can even twist the ribbon if it has not achieved desired result and make the tail of the bow by pulling it out.
7. To tie a chair back bow, you can choose two pieces of ribbon and fold every end of ribbon over to meet the middle and thus forming the two loops.
8. Then grab looped ends of the ribbon and wrap one ribbon loop around the other end till it doesn't make a beautiful bow.