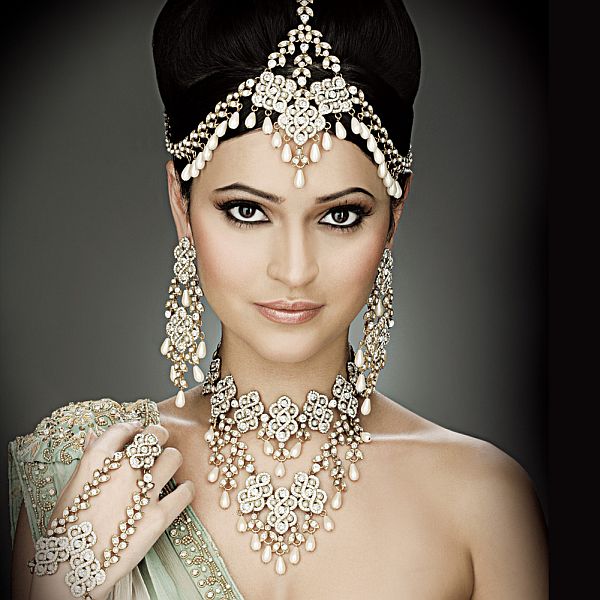 India is a country that is rich in cultures and traditions. Likewise Indian weddings have also that same richness associated with them. A lot of knowledge and thought goes into coordinating an Indian bride's attire, jewelry and her hairstyle on her wedding day. Though Indian brides have some specific wedding hairstyles that they carry on the big-day but it also needs a comprehensive knowledge about the style and details associated with that. So if you are planning to have your wedding in Indian style and are seeking for some great Indian bridal hairstyle ideas then you need to gather a bit of knowledge and will have to prepare a lot to complete your dream look. Although Indian brides usually have long hairs but you can always use extensions if you don't have long hairs. So listed below are some famous Indian wedding hairstyles that you can choose for wedding day.
The Side Bun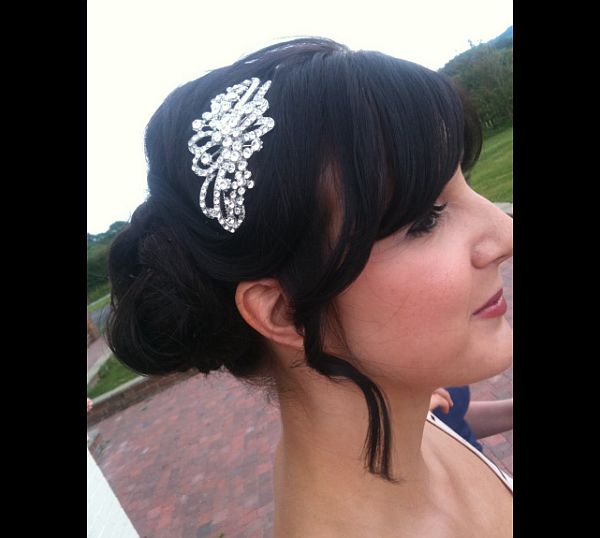 The side bun is really famous wedding hairstyle and is widely used by beautiful brides across the world. Although, side bun is not very different from traditional bun but a little variation in the style is all what you need to achieve this style. The side bun as the name suggest goes to the side of your head and gives you a bashing look if you have cheek bones or having big eyes. This hairstyle not only exposes your face but also gives you a sparkling look. So just dry your hairs properly and pull your hairs to make a puffy low bun. At last, if you are having Indian wedding attire, you can always use various adornments that will lift your wedding look up to a different level.
Traditional Bun and up do with a twist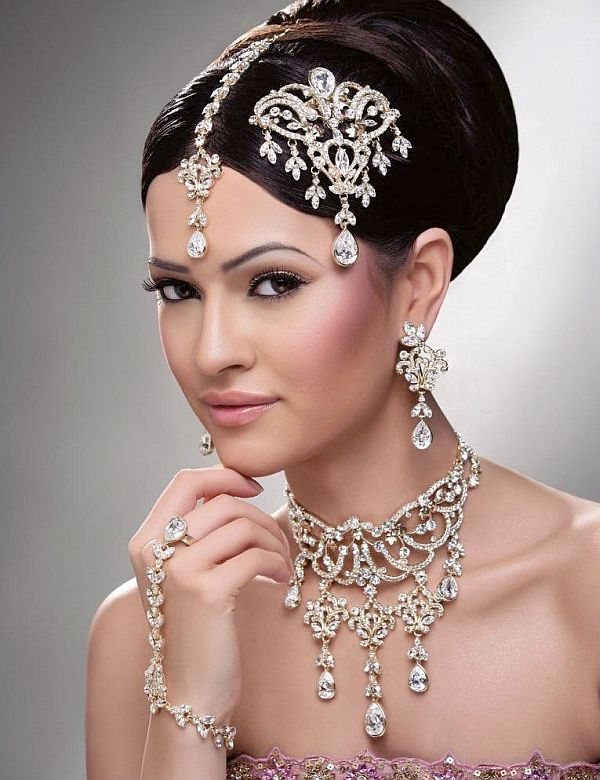 If you want to have simple but completely traditional wedding hairstyle, just go for traditional bun. As I said earlier, it is not so much sophisticated but gives you a beautiful and sober look. In this hairstyle, your hairstyles are dried properly and then folded to form a beautiful large bun. Though in Indian, adornments used with this wedding hairstyle changes from place to place but you can generalize it by using beads and jewels.
If you want to have a twisted look with an updo then just you can curl up your hairs and pin them with some adornment. Curls look really beautiful when rolled up to make an updo so try out any of these two updo styles and astonish everyone with your gorgeous look.
Plait wedding style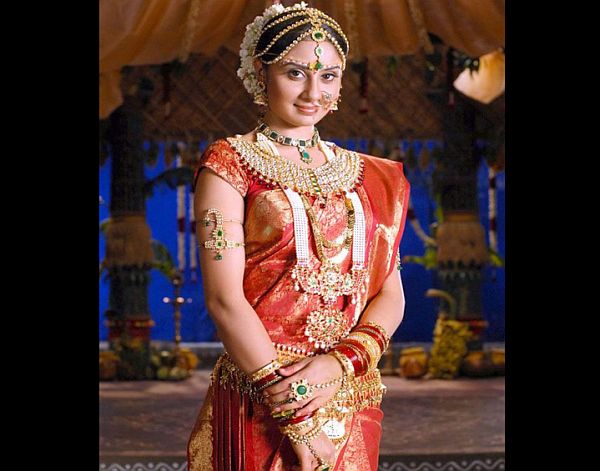 Give your hairs a complete Indian look by having a plait wedding hairstyle. You can try this style if you don't want to expose your head by wearing a veil on your head. This hairstyle is really famous in southern part of India and brides can decorate the hairs into a plait. The most beautiful thing about this style is that your head is exposed and you can decorate it in the way you want without even considering the effect of veil. Long hairs are must have condition to achieve the look and use extensions if you don't have long hairs and then allow to hand down the hairs. Also you can use flowers and golden jewelry to decorate the hairs. You can use flowers to decorate upper part and all the braid and golden jewelry or tiara or an Indian 'maang' can be worn on the front part of your head.
Ringlets wedding hairstyle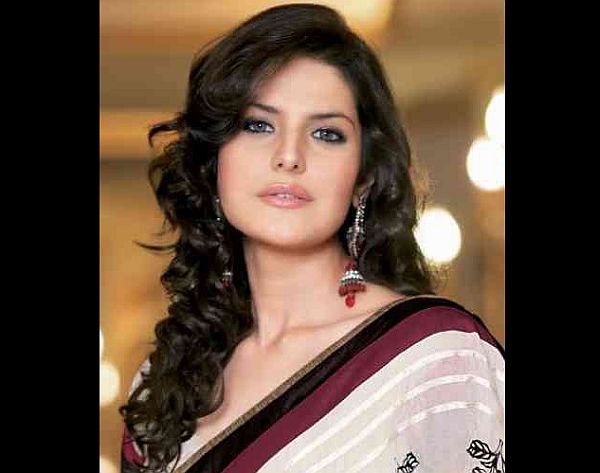 Ringlet wedding hairstyle is another famous wedding hairstyle in India. Brides having medium and long hairs can have this style. The first thing you will have to is to make curls of your hairs and thereby tight ringlets. Hairs can also be separated in thin lines of curls to give a charming look. Don't comb your hairs but instead curl them carefully to form ringlets and let your hairs fall down. You can either use veil or plait and flower accessories are commonly used items with this hairstyle.
The Jeweled Hairstyle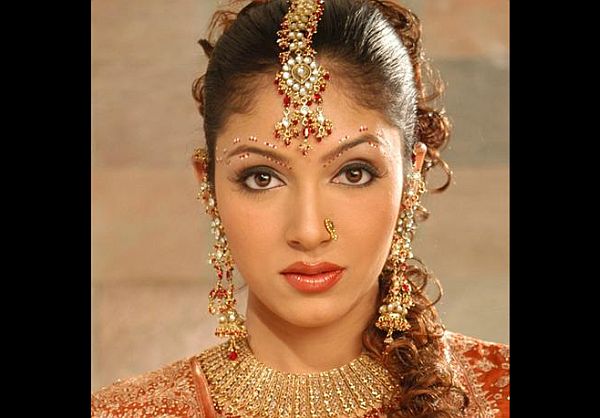 Other common Indian bridal hairstyle include parting your hairs into two parts from the front and decorating it with Indian 'maang' and behind making a plait decorated with jewelry around it. Parting your hairs from the front of your head is necessary to achieve this look.
There are many variations in 'maang' too and you can make yourself look more Indian by adding two strings of pearls or golden chains that run across the hairline and end at your forehead. Brides with medium hairs even go for open hairs falling back and sideways.