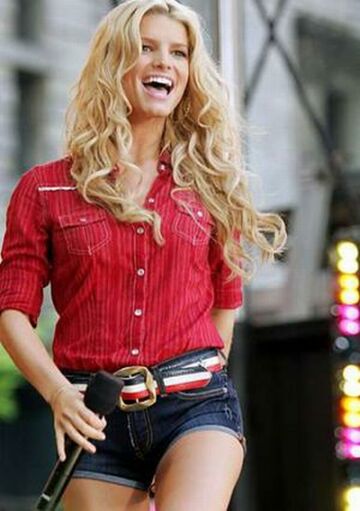 It seems that Simpson just love to stay in the headlines all the time: even after the couples have made an official announcement about their split they say that they are very much in love with each other.
Paradoxically to what Nick and Jessica has said they are doing the opposite: both of them are dating different persons and now Jessica has recently been spotted wearing her platinum wedding ring along with the cross gifted by her parents hooked in the chain.
This has given rise to speculation that may be Simpson still wants to make it up with Nick Lachey.
As told to American Magazine in Touch by one of her close friends: 'She wants to keep all her memories close to her heart.'