Justin Timberlake and Jessica Biel plan to have a big wedding this year in August. They have a huge list of their loved ones whom will invite as their wedding guests. Lynn Harless, who will be Jessica's future mother-in-law, has said that she will be assisting both Jessica and Justin in planning out their 'big wedding'. Lynn has actually started helping Biel with even the smallest of the wedding planning details. Justin (30) and Jessica (31) have been together since last five years and for the two lovebirds, this is the perfect time and setting for both of them to say their wedding vows to each other!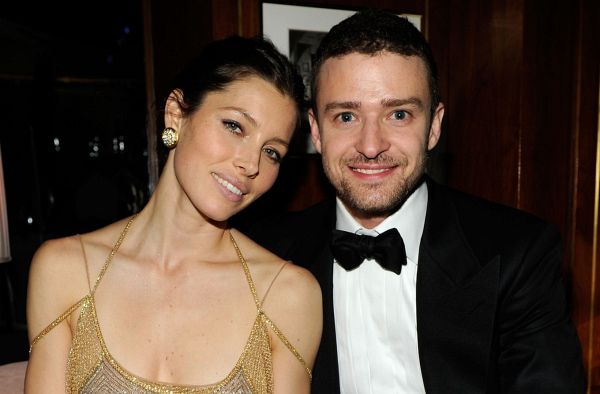 Both Justin and Jessica were keeping their engagement a secret event. Though it was finally revealed, when earlier in February, Biel showed off her engagement ring to confirm the big news. As of now, they are planning for a huge wedding that will entertain a lot many of the wedding guests. The place where the celeb couple has decided to tie the nuptial knot is California. But, for now the wedding venue remains undecided; which is quite obvious as they will require a good amount of space to host such a big wedding.
Jessica has chosen Monique Lhuillier to be her wedding dress designer and she is too excited and enthusiastic to plan everything larger than life for her D-day. Her future mother-in-law is actually assisting her in all her wedding planning activities. It is rather surprising news for all those who know this pretty celeb couple, which used to be sort of private one. Well all the eyes will now be set onto them and time will tell that what a 'big wedding' they actually have. Also, it will be worth noticing that who all will be invited for the grand union of the duo. Just wait and watch how this beautiful couple say, 'I do' to one another!