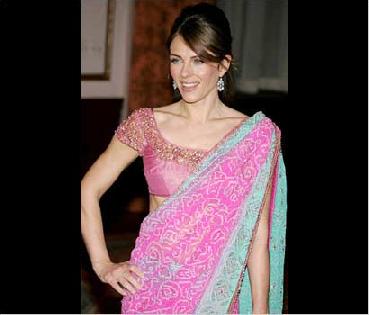 The sexy actress Liz Hurley is scheduled to arrive in India for her photo that will take place in the next month. Even before her visit to India, the paparazzi has already started making stories that she is planning to wed her Indian lover Arun Nayar in his country.
The lady hasn't made it official yet as to what she is actually planning to but rumors after all can't be shunned altogether. She has said that she will get her wedding dress from Debenhams. She fees that she has so many friends in the fashion industry that she is confused as to whom to approach for her wedding dress and so she thought it best either to buy it herself or make it.
Hurley has taken some time off to join Sir Elton John and his partner and is continuously praising about the wonderful couple but she is surprisingly mum on her wedding date. The lady is quite secretive when it comes to her personal life.
Hmmm…the media surely have a tuff time cracking this lady.