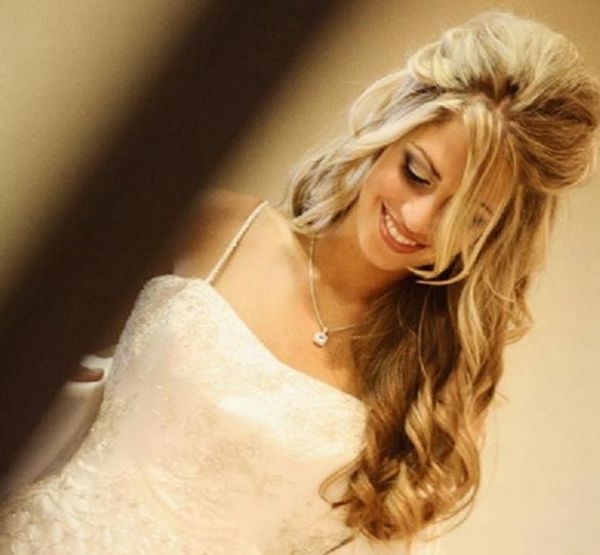 Hairstyles serve as a natural complimentary essence for your face. It propels the whole outlook ensuing a gorgeous you. Long hairs have always been a girl's most likeable asset; when it comes to flaunting them in any ceremony or gathering. There are a number of long wedding hairstyles available on the internet to try for. You can always experiment with your looks and style. Being one of most important moments of your life, you obviously tend to get over excited in every little gesture you do. So get ready to drool away with these captivating hairstyles incorporated in the list just for you:
Loose ringlets with hair puff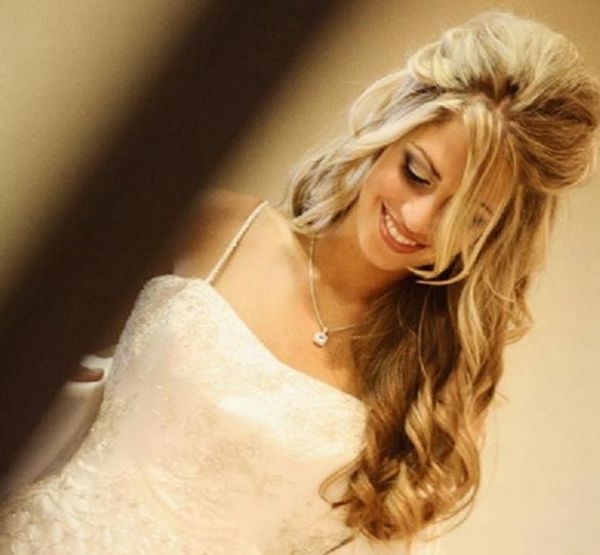 Get ready to curl up in style on that auspicious moment of . Nothing looks best than loose curled up ringlets falling straight on your shoulders with a beautifully carved side flick. You can easily pin down some part of your front hair on the back and can leave rest of the hair untangled and free. You are sure to look gorgeous and suave.
Full length long curls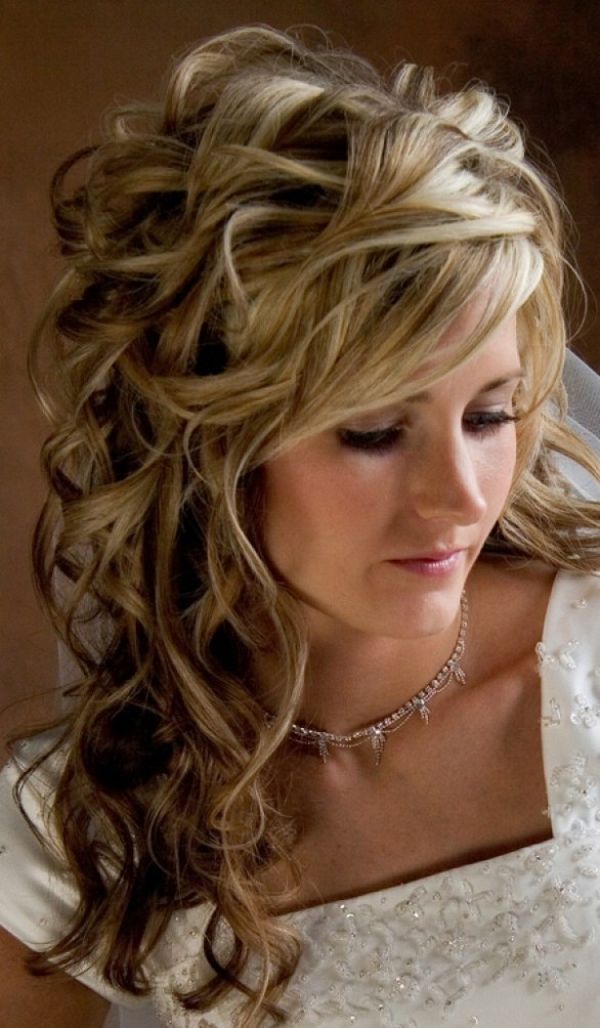 Don't you love curly messy look of your hair?; in which, you actually need not get worried for the maintenance of your hair. A messed up curly look will lend you an attractive, sensuous and appealing outlook. The look is all about enjoying the time and the moments. You can make a side parting or whatever your wish to, and leave your hair curled on for the occasion.
Curled messy bun updo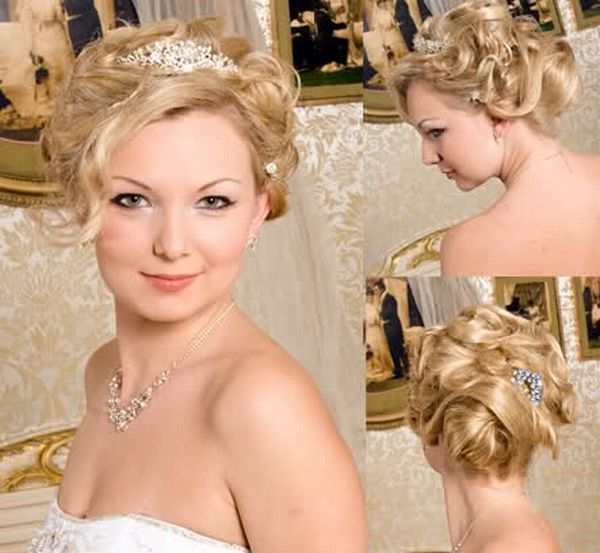 If you are one of those girls, who don't like to flaunt their length and loose hair look. This look is dedicated to you and you only. In the look, all you have to do is to tie your hair up in a bun style; but not in a clean way; rather tie them in a messed up way. you can even carve out a nice flick from either side of parting. one can also use a tiara accessory to give it a diva look. This look will dazzle the gathering and will earn of handful of compliments.
Fringe high bun with bum pit poof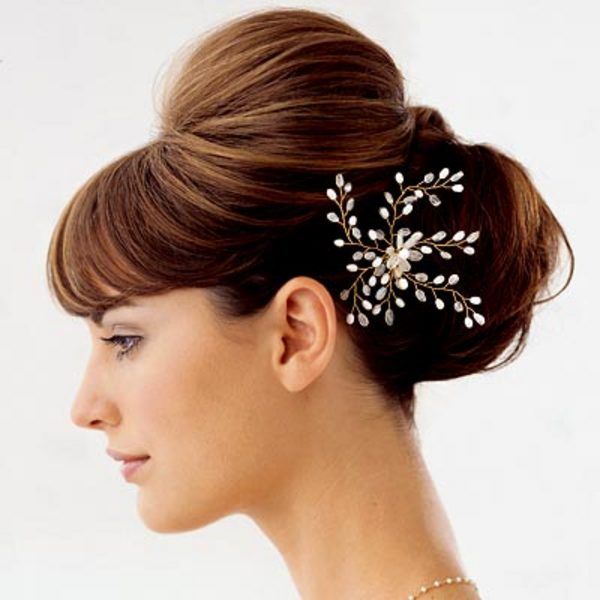 Another addition to the not-so-free hair look is this beautiful hair setting style. The look is all about looking stunning and elegant. With fringes on your forehead and a high poof at the top; you are sure to look one astonishing damsel on the occasion. The bun at the lower neckline will look extremely sophisticated and poised. Overall the look defines generosity and panache.
Highlighted pined-up long strands

One of the most feminine and suave look from the list is this beautiful styling done in this hair style. The streaked hair never looked so poised and elegant as they are looking now. The hair are well supported at the back with small strands pf hair tied up so beautifully and efficiently. You can leave your hair untied form the lower side and can do the setting upwards. The small highlighted strands look fabulous and detour mesmerizing appearance.
Curly half hair updo with front strands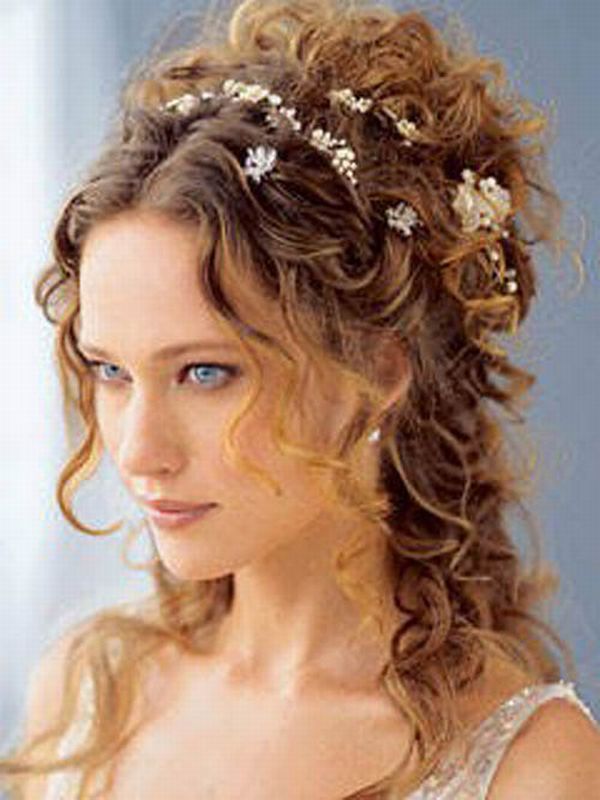 Beautiful Curly hair are gift to some people and a wish to many. because they look so appealing and poise, the girl feels very confident and flamboyant in it. the hair do is all about flaunting what are blessed with. Even if you don't have that curly look, you can easily get it done at any parlor with curling rods and irons. After the procedure, the hair should be tied halfway upward. With a center parting, the look can be defined more prominently. you can also bring in front some strands for that glamorous look.
Side tied loose pony hair updo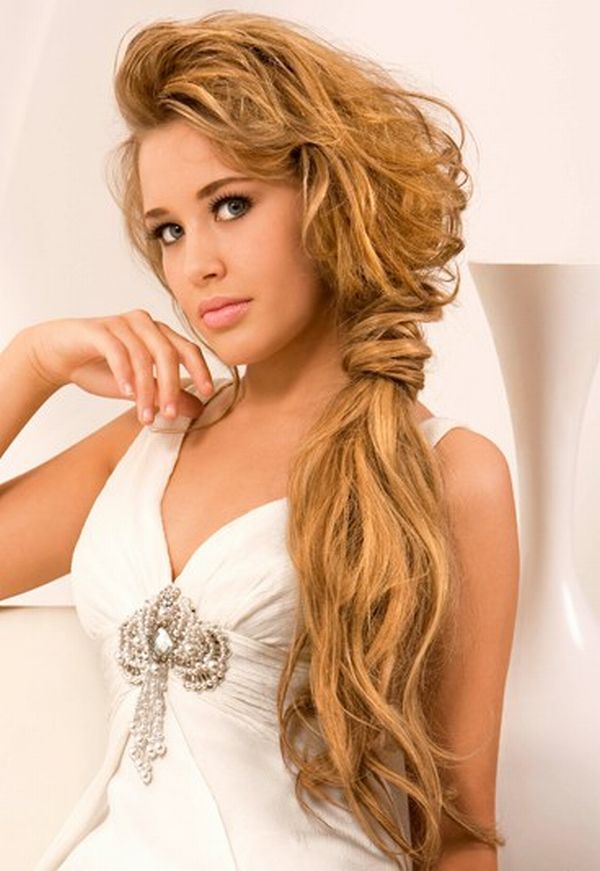 If you love to go a little messy at times and specially on a occasion like wedding, then this is the look to go for. A nice styled side tied loose pony hair updo will not only make you appear as more experimental but will also differ you from the cliche hairstyles adopted for a wedding occasion. The looks exhibits a fun appearance along with style and panache.
High hair curled up with tiara setting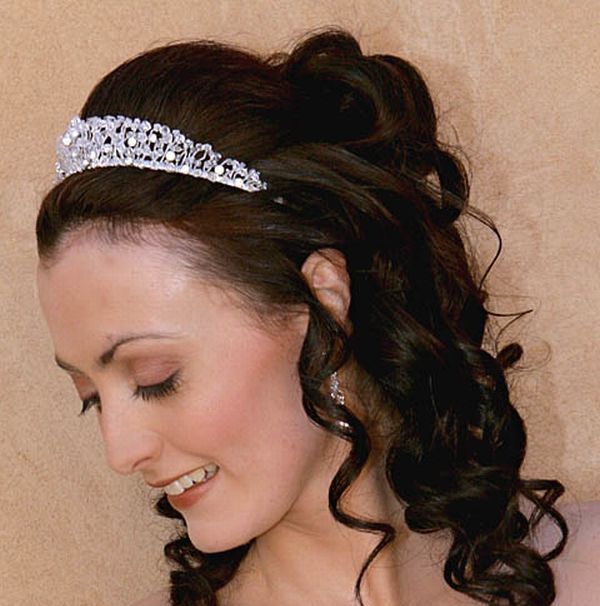 Tiaras always makes one appear more gorgeous and stunning o their wedding day and whats best if you accompany them with an equally stunning hair up do. The whole combination will only make you appear more gleaming and lustrous. the high tied high poof with Tiara looks intimidating and astonishing.
loose weave braid with flower setting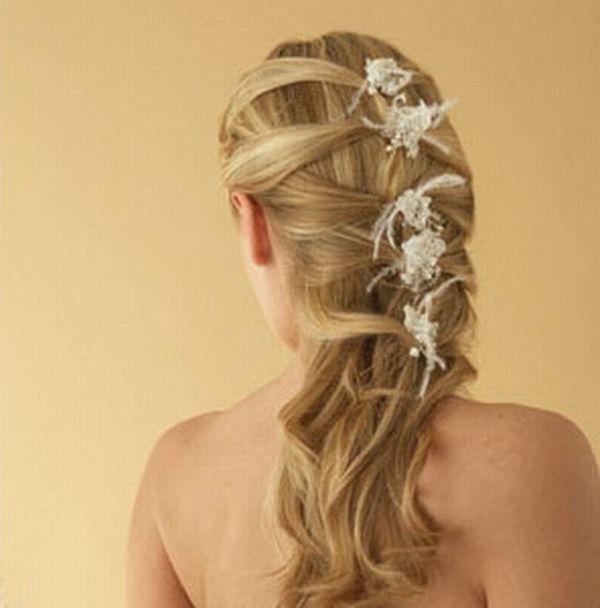 When it comes to a braided hairstyle, everyone love to have them always. Even on a wedding day, you can experiment with a braided hairstyle. It will not only lend you a smarter look but will also leave you more relaxed and contended. you can decorate the braid linings with the flowers to make it look more beautiful.
Plain hair with side pined up strands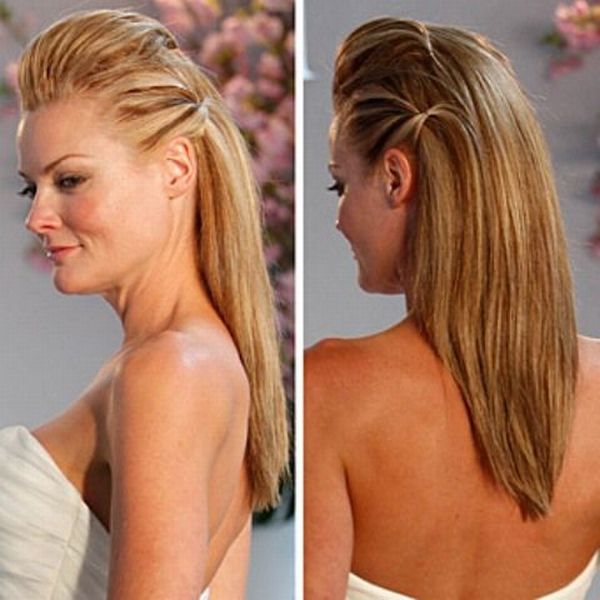 Whats nicer than a plain hair up do on your wedding day. It will make you feel more relax and contended without any pressure to handle the strands and the unwanted fuss. A nice plain hair style with pined up strands at the sides will add to the look and makes you look more exuberant and fabulous.