Weddings are one of the most important days in a woman's life. Getting to be a princess for a day with all the luxury you can imagine gives women a chance to splurge and go all out. For the guys, nothing is more important than making sure that your bride is given the best with all the trims. Which is why it isn't only the wedding that matters but the after wedding period that also counts. You want to take your bride back home in style to the envy of all. Forget those run-of-the-mill transportations and choose one of these uber luxurious ways to take your new bride home. From yachts to airships, there is no dearth of choice when it comes to luxury.
Porsche RFF135 super yacht

Ditch the usual cars and opt for this Porsche Design super yacht. Built in collaboration with Royal Falcon Fleet, the 135-feet catamaran costs a whopping $58 million for 472 sq meters of space. With space for 10 crew members and 10 passengers, your new bride will feel on top of the world aboard this gorgeous craft. The sleek yacht boasts a helipad, a Jacuzzi and a sunken pool to make your trip truly relaxing. Make use of the bar, sun lounge and private dining area. There's also an entertainment lounge for you to unwind in as you cruise the open waters in your extremely pricey super yacht.
Custom-built Mercedes stretch limo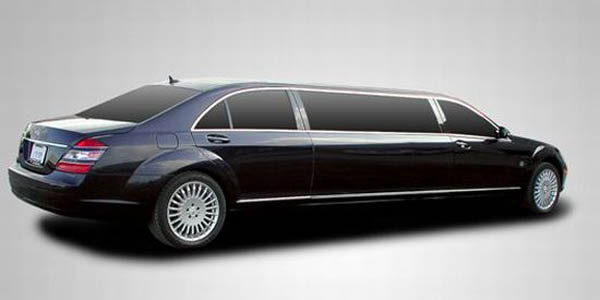 Get aboard a palace on wheels with the LimousinesWorld-designed Mercedes stretch limo. Offering luxury and pure comfort, you and your bride will be comforted in leather and walnut hardwood. There's a Champagne Chateau and ice chests for you to chill your drinks while being entertained with the single CD/DVD system and dual 7-inch flatscreen televisions mounted on the pillars. The luxury limo comes further equipped with a hands-free intercom, illuminated vanity mirrors, 12V electric ports and storage area lighting. Pricing of this luxurious car can be availed upon request.
Airbus A380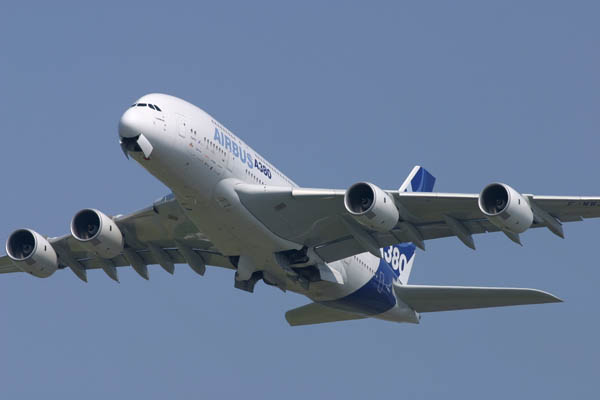 The Airbus A380 could very well be the ultimate in flying experience for you and your new bride. Take, for example, the aircraft designed for Prince Al-Walid that's pegged to be the planet's largest private jet. Costing over $300 million, the plane consists of a concert hall, parking space for a Rolls-Royce, a Turkish bath and a boardroom to conduct business along with holographic screens. Even if you can't get your hands on a similar bespoke aircraft, a standard luxury A380 doesn't lag behind in terms of comfort.
Exotic coach new LimoJet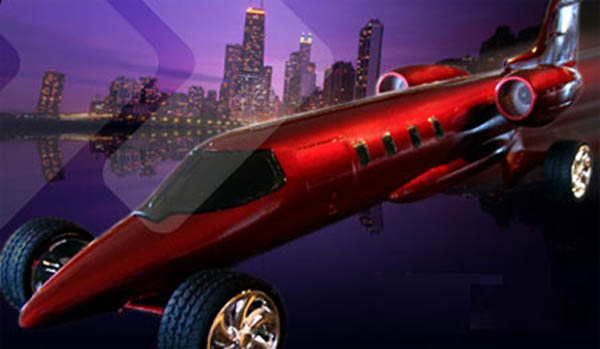 Bathe in the luxury of a limo that takes on the look and feel of a jet. Designed by Jetmousine, the LimoJet is uses the body of a private jet that's been converted into a limo. Needless to say, you and your bride will be the envy of all as you make your way home. The red fuselage has been fitted with a plasma TV, 4 flatscreen high definition televisions and an 8,000W sound system. Fine leather upholstery envelops you in luxury while 28-inch chrome wheels add bling to the set up.
Wally's island yacht

When Wally and Hermes came together to create a revolutionary yacht design, the result was truly, well, revolutionary. With Wally's island yacht, you can watch other boat owners turn green with envy. You and your bride can relax in the 25-meter indoor swimming pool or bask in the sun on the 36-meter 'beach' at the rear. The yacht strives to stay ahead of the competition in terms of Eco credentials with the use of solar panels on the roof and sides and a diesel electric engine.
Aeroscraft ML866 aircraft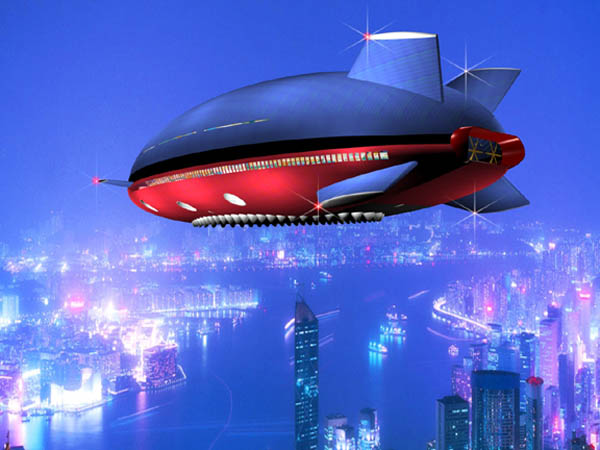 The Aeroscraft ML866 is modeled along the lines of an airship and is as large as a super yacht. The comfy and spacious interiors give you and your bride enough room to unwind, measuring about half a football field in size. With max speeds of 138mph, the Aeroscraft can take off vertically without need for a runway. While inside, you can also make use of the video conferencing facility, automated office, a sophisticated communications package and marvel at the transformable interior.
Sikorsky S-76C helicopter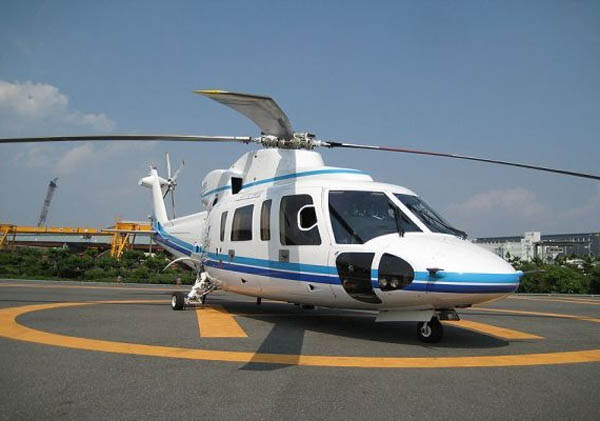 If your bride prefers smaller transportation, then the Sikorsky S-76C helicopter is the answer. The cabin is wonderfully quiet owing to active noise suppression while vibration dampers ensure you have a smooth flight home. The helicopter can travel at speeds of up to 155 knots and can accommodate 12-13 people. The cockpit is a mini marvel, incorporating the latest in gadgetry and technology. The S-76C can also be fitted with optional safety features like pop-out windows, an emergency float system and a deployable Emergency Location Transmitter.
Rolls-Royce Phantom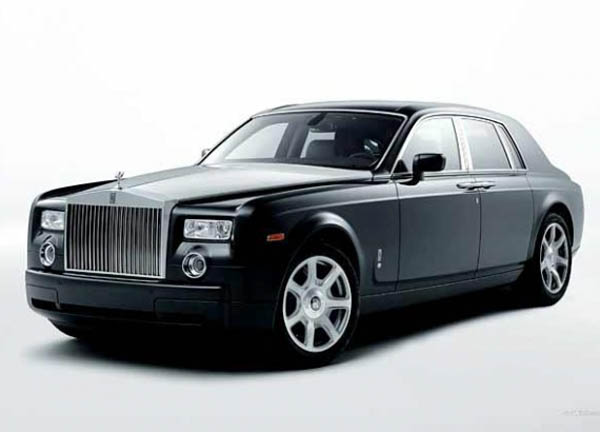 One of the most famous luxury sedans, the Rolls-Royce Phantom epitomizes wealth and status. If you want to take your bride home in true luxury, then you can't look any further than the Phantom. Luxurious yet understated interiors make use of fine wood, leather and wool. What will add to the romantic nature of your day is the exceptionally silent cabin which gave the Phantom its reputation as being one of the quietest vehicles on the road. Immediately recognizable with its Spirit of Ecstasy hood ornament, you're guaranteed to make heads turn as you make your way home in luxury.
Ecosse Titanium Series FE Ti XX motorbike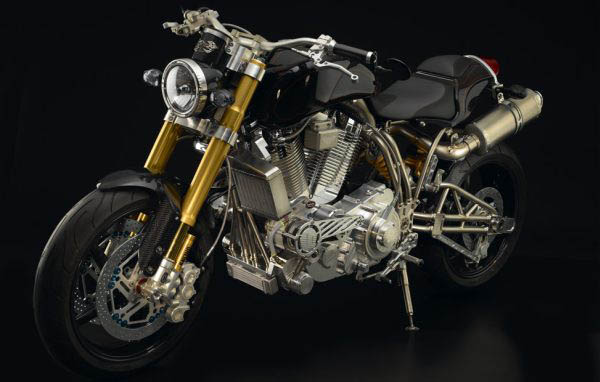 If you want to impress your bride with your riding skills in style then opt for Ecosse's Titanium Series FE Ti XX. At $300,000, it's claimed to be the most expensive motorcycle in the world. It comes fitted with a 2.4-liter billet aluminum engine that delivers a hefty 225hp. Aside from the Grade 9 titanium pipes that have a ceramic finish, the FE Ti XX also comes with a wristwatch whose brand is undisclosed.
Triton 1000 private submarine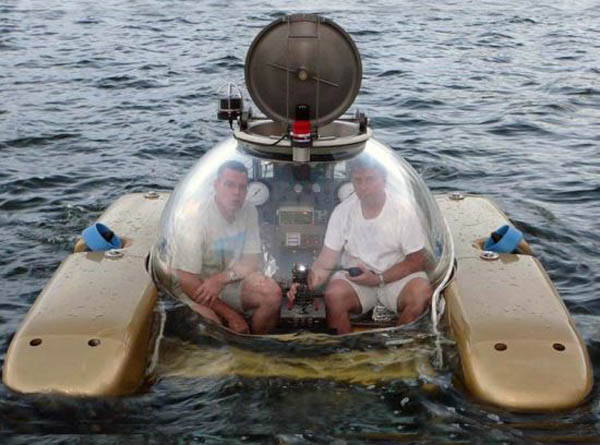 Ditch those staid yachts and get cozy with your bride as you make your way home in this Triton 1000 private sub. Costing a massive $1.69 million, the lightweight machine is easy to operate and offers you a wonderful view of underwater life. The snug cabin contains all the tools you need to make your underwater trip an enjoyable one.