Your wedding day is the most significant day in your life and every detail carries a whole lot of weight that day. All the facets have to be flawless, for you are the princess of the day and so shall you be treated like one. The most vital detail, which is your wedding gown, has to be totally one of a kind. The bride of this generation is unique. She is in equal cohorts with her distinct personality as well as lavish persona. So, her wedding gown has to be as exclusive as her.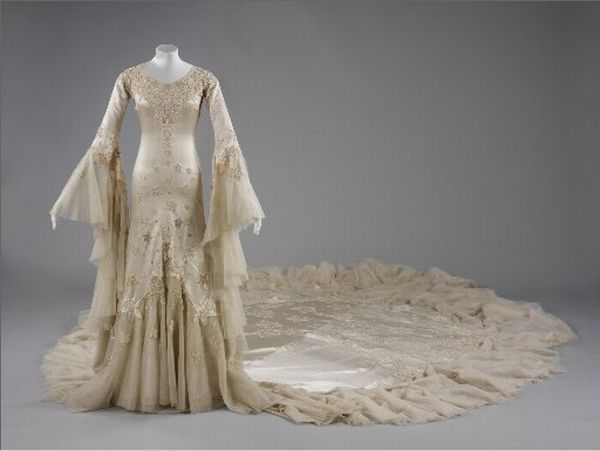 The designer and the designs
Claire Mischevani is a renowned and well appreciated British fashion designer whose designs have appeared in Vogue, Elle, Grazia and many other popular fashion magazines. She is definitely a perfectionist designer to watch out for and her bridal gowns are exclusively custom-made for all those who are interested. Imagine how special you are going to feel once you wear that "made for you" design. To get into the details a bit, Claire's designs are very refined and larger than life. They are motivated by fine art, antiques, classic-wear etc. Each and every piece is handmade in the UK and involves intricate creation methods. They are extremely elegant and truly what you call a "Haute Couture".
Getting the perfect wedding gown
What is more luxurious than to have an exclusive made to order wedding dress for you?! You can have the greatest extravagance of choosing what exactly you want to wear. It can be minimal and comfortable or it can be as lavish and detailed as you want it to be. Claire will assist you in selecting the perfect attire of your fantasies with the color, material and work you want. The entire process of dress making will require six months to a year at least. Of course, emergencies can always be there. Do not forget to get along your favorite cuttings for an insight. After your measurements are taken, the gown will first be made in to a toile which will be fitted. After the required modifications, if any, the design will be complete. The dress is then fixed into the fabric and behold! It is ready to be worn by you after two or three fittings at least. You will then have a perfect wedding gown for your perfect wedding ceremony.
Via: ODT