Someone once said that the only thing constant in this world is a constant change. You can see the changing trends in weddings nowadays. Some years ago, people used to plan the big day with simple tradition colors but now brides and grooms are voluntarily experimenting with gorgeous bright subtle colors. Colors are not merely a part of decoration now but represent the nature of the bride and groom and the relationship they share.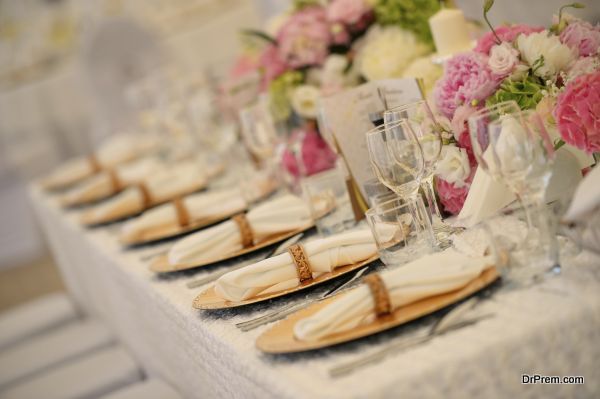 Holding your wedding this spring?
Need some help to choose wedding colors?
We have come for your rescue people!
Take a look at some combinations:
Scuba Blue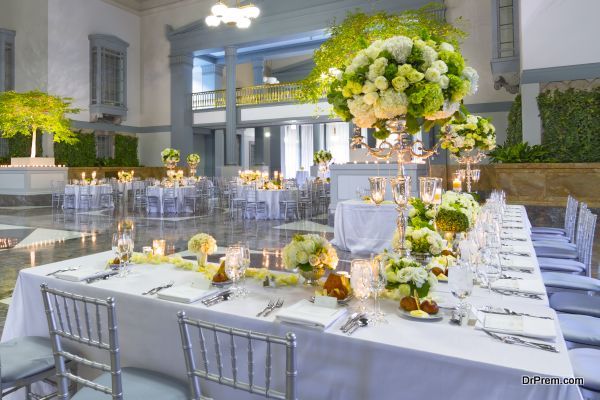 If you don't want your big day to be boring then try this vibrant color with some other colors. White, Coral, Gold and Royal blue are made in heaven combinations with Scuba Blue just like the Bride and groom. Coral & White are contrasting with Scuba Blue and that's the reason why they complement each other. This combination represents the differences in people fitting perfect in their lives.
On the other hand, Royal Blue, Scuba Blue with Metallic Gold accents gives a very rich, deep and expensively royal feel to the invitations, décor. For the backdrop of the wedding, use a darker shade of Royal Blue and brighter shade of Scuba Blue with bright Gold accents.
Toasted Almond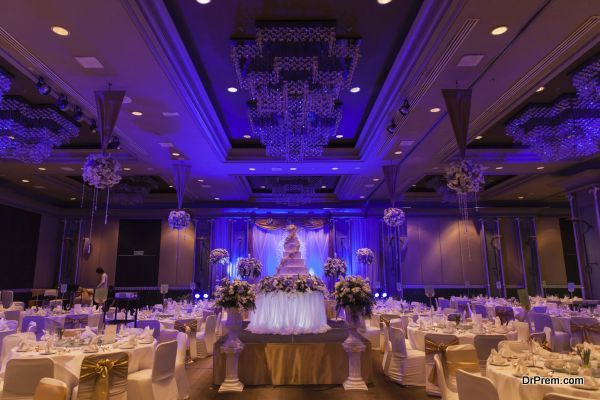 For those who like being natural, like warm colors and want their surroundings to look warm too; Toasted Almond color is the best. It is neutral beige, which comforts the soul and compliments Mother Nature's color combinations for spring. This humble soft color falls perfect with shiny metallic colors like Copper and Gold as well as with soft shades like Baby Blue and Sage Green.
You can flatter your bridesmaids with Toasted Almond color as their dress color matching with table décor and palette base. Or you can make the day look colorful with contrasting this color with baby blue and sage green. Give the Groomsmen a treat by dressing them in beige suits and aby blue pastel ties.
Lavender Herb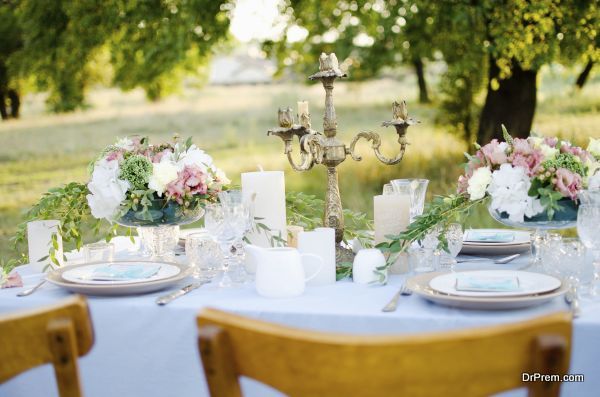 Lavender is the original springtime color and now is in hottest trend. Purple is an all-time favorite color but when you think about spring, dare not forget this pastel shade of purple.
Plans to look classy?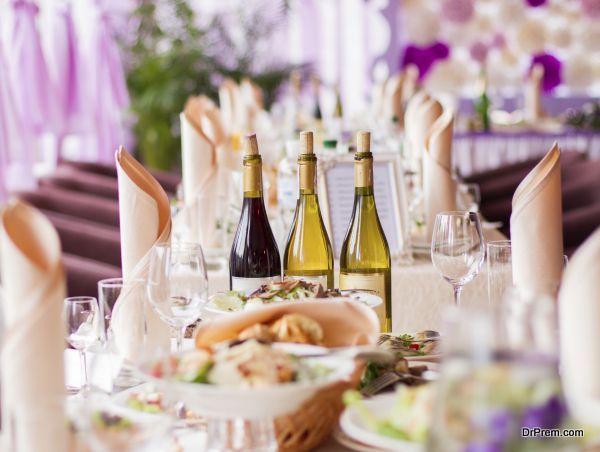 Go for the combination of light blue, pale purple and neutral grey. Lavender and Aquamarine are perfect for the bridesmaid's dresses.
To create a beautiful color scheme, use mint with Lavender. Don't be scared to use this contrasting combination, you will not regret it. Bridesmaid's dresses, cakes and decors look astonishing with the contrast.
Spring is fun, so should be the spring weddings! Show the world some love folks. Help yourself, don't be shy, be expressive, try some of these lovely combinations and let the day be the best day of your life.