Well, for celebrity couples in Hollywood, life is always flashy; sometimes, there are chances that you may breakup your marriage within hours but sometimes, your love can go on increasing with time. Mariah Carey and Nick Cannon are the best example of such immortal love and they have again proved it so, by celebrating their wedding vows after four years of their wedding in Bahamas in Paris, where the couple renews their wedding vows.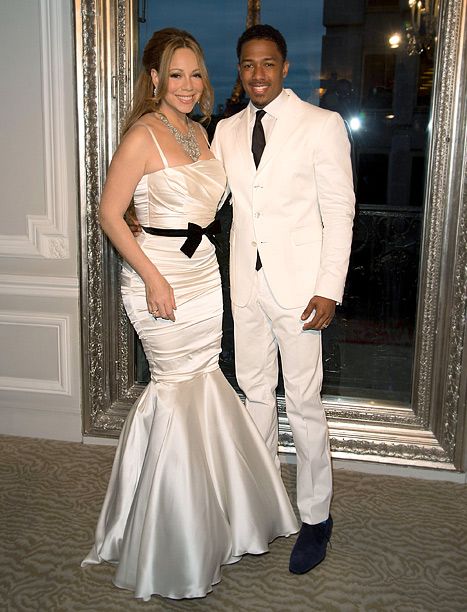 The news came after pair's publicist said the couple renews their wedding vows on Friday at Eiffel Tower in Paris, France. He further reiterated that the couple had a great time that started with really romantic dinner at the Jules Verne restaurant. The gorgeous singer Mariah Carey also tweeted by saying that she had an incredible time and the feeling is inexplicable and she thanks all of her fans for their support and love for her.
Carey, 42, and Cannon, 31, have twins, daughter and son Moroccan and Monroe, also have their birthdays this month.This is also another reason that the couple has thought of renewing their wedding vows. Last year too, couple celebrated their wedding vows, when their twins were born at NYC hospital.
Before the ceremony, the celebrity couple did a photo shoot at the Eiffel tower as backdrop. Mariah was wearing a white mermaid wedding dress that had spaghetti straps and a black colored bow at the waist. Nick was wearing white suit, a black tie and black colored shoes. Mariah was looking stunning in white dress with a beautiful diamond necklace.
Cannon also said to the usmagazine that he would always want to renew his wedding vows. He also said that if you are married to Mariah Carey, you would certainly want to marry her every year too. We all wish you a very happy wedding anniversary and congratulations on renewing your wedding vows, Mr. Cannon.