To look beautiful on your wedding day is all what every would-be bride would desire for. So, to get the perfect look the best thing is to go and hire a make-up artist for your wedding make up. But there are things that you need to check before selecting one for your big day. You will never want to end up choosing a wrong or appropriately saying a professionally incompetent person to do make up for you. To enlighten you with good idea about selecting and analyzing a good make-up artist, we have here with us some tips that you must read and share.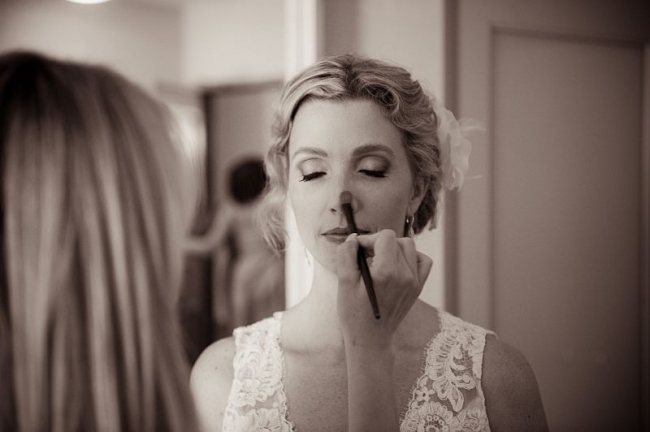 1. For a warming up in the selection procedure of a make-up artist you must beforehand go through the portfolios of the various make-up artists. You can do this by browsing online or even by checking out with your friends who hired make-up artists for their weddings.
2. When you go for an appointment with a certain make-up artist then you must collect and see the works he/she has done before. You will also get good ideas about the skills of the make-up artist by doing so.
3. A good judging step will be to go for a trial make-up session with the make-up artist that you have chosen. Do this at least a month or few weeks before your wedding. Take your friend or your would be-groom along with you. Get an opinion from them after the make-up session.
4. When you finalize the make-up artist who will be responsible to beautify you on your wedding day, sign a contract with him. He/she will preferable ask for a advance deposit. Get the receipt of your deposit.
5. Tell him/her all about the wedding venue and also for how many days you would need him/her. It may happen that you may require his/her expertise for doing the make-up for your bridesmaids and other wedding guests. Though it is advisable to get him/her hired for you only.