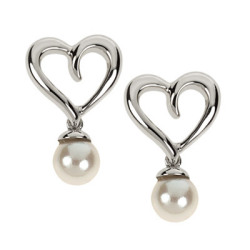 Wedding and Valentine's Day both are matters of heart. These two occasions are very special in all lovers' life.
The difference in both these days is that first happens only once in a life (now its unpredictable) and other comes every year on 14th, February. Jewelry plays an important part to give you a complete look on these special occasions.
Pictured here is jewelry by Mondera an online jewelry store by two brothers-Fred and Pascal Mouawad. They are not new in the jewelry business rather they continues a family tradition that began in 1890 when master watchmaker David Mouawad established the Mouawad Company. In early 1998, Fred and Pascal Mouawad decided to bring their family tradition of quality and service to a wider public through internet. Thus, they are here to serve you with their exclusive jewelry designs.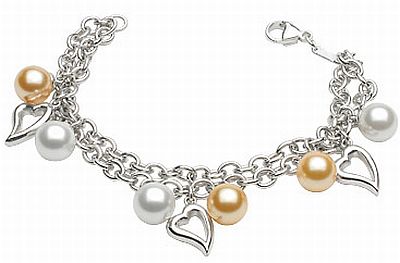 (Sterling Silver White and Beige Glass Pearl With Heart Charms Bracelet 7 1/4″)
Here, is a full set of earrings, bracelet and necklace. You can wear complete set on your wedding and mix-n-match these for Valentine's Day.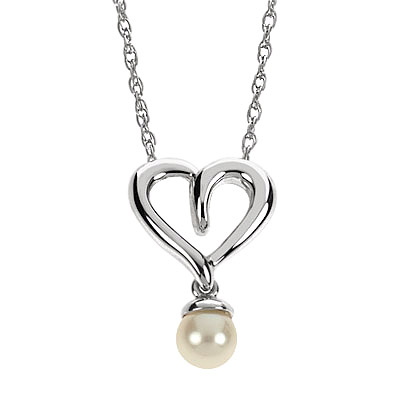 14k White Gold Heart Necklace with Pearl w/Chain 16″