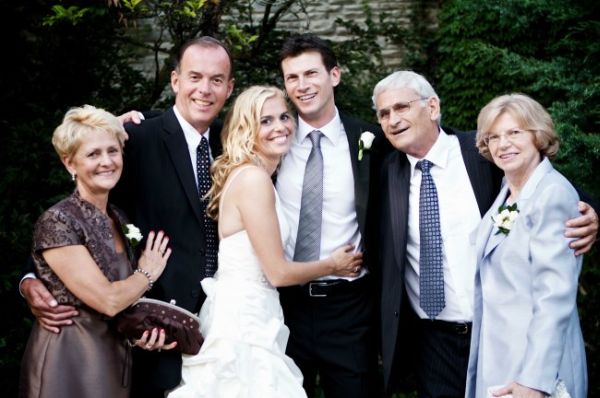 Are you having a regular fight with your parents on issues of your marriage? They might be regularly warning you not to commit to anybody but to tie wedlock with the match they select for you. This is perhaps a common story of every youth who has attained the age of marriage. But we wonder why we fail to reach out to our parents, especially when things are related to our marriages. The reason for their extreme rigidity also remains a mystery to us. Thus, let's find out the reasons why they like to arrange our marriages.
Best replacement of love and affection
Parents do not compromise with anything when it to their children. They would do just anything to see their kids happy. Thus, when the time comes to play the role of cupid, parents think that they are better match makers than their kids. They have confidence that they will find the best match who can give them equal love, care and affection to their offspring. They also believe that their children cannot judge people and would fall for someone who can make their life miserable post marriage.
They have seen life a lot
Have you often heard your parents remarking that they have experienced life better than you have? This is exactly what they think of when they wish to arrange matches. They think that kids are whimsical, imaginative and can be easily deceived by the wrong persons. But parents are immune to such treachery. So, they will never be at the receiving end in choosing the right match for their children.
Parents are "ultimo" in certain cases
In some societies and countries it is customary to defy the decision of their parents. So, living in such social sphere kids do not grow up with the idea that they will choose their own life partner. They have full confidence on their parents and get into wedlock with the persons their parents have fixed for them.
Insecurity is what bothers them
Although kids today are free to have love marriages, but don't you think your parents get too fussy when the discussion is about whom you must get married? Actually, they suffer more from insecurity and have a skeptical view on the world. So, when it is the time to get their children married parents simply hate to take chances.
Charm of marriage remains intact
Parents think that when kids marry the persons they have selected the charm of marriage remains yet to be unraveled. They think that everything starts afresh from the time when kids fall in love with spouses who had been strangers so far. So, that becomes the major catalyst of successful marriage. They believe that when children choose their own spouses much of the charm get diminished by the time they finally tie the wedlock.
They know their children better
Parents often feel that they know their children better than children know themselves. They claim since this bond is right from the day their offspring are born, so they can also be better match makers. They fell that children can often run themselves in distress and broken relationships due to lack of knowledge and experience.
Parents don't get carried away
Parents often feel that children are highly sensitive, so they easily fall prey to situations which are extremely sentimental. They think that often in relationships, children get carried away and make the wrong choice when it comes to selecting the right life partner. Parents on the other hand do no fall for this emotional blackmailing (which they obviously believe) and hence find the right match.
Marriage is a means of reformation
If you have a fast lifestyle that irks your parent's nerves then you can be sure that they will try to get you married soon. Many parents consider that marriage acts as a great reformer and it will change your life for the better. But of course, how true this assumption is still remains a debatable topic.
Qualities as a marriage partner matters
Parents claim that the guys and gals we go for dating might not be the perfect choice when the time comes to settle down in life. An individual who is charming and romantic might be a blunder when he or she is asked to take up the responsibilities of life after marriage. So, parents get automatically blessed with this quality to understand whether a man or woman in equally good as a life partner or not.
Compromise never makes you happy at the end
What we do is that we overlook aspects like financial inadequacy, age differences, cultural difference and family background and prioritize only love. But, that is where we get into conflict with our parents. They remark that after a few years of marriage when all the passion dies these differences become more prominent and create distances among husband and wife. The parents assert that they never overlook these aspects when fixing the match. So marriages remain ever successful.