A wedding centerpiece marks a very important part of a wedding ceremony and would need to complement the integral theme of the occasion. Factors like formality and the manner in which food is to be served would help you determine the right center piece for your wedding. Accordingly, here are some wedding centerpiece ideas according to different seasons.
Spring Wedding Centerpieces
One of the most important parts of a spring wedding centerpiece would be flowers. Flowers are rampant in spring. So make sure your wedding centerpiece has plenty of them if you are opting for a spring wedding. You can opt to mix different flowers with complementing textures and colors to make the ambiance more colorful.
Of course, if you are not that into flowers, fruits can take their place instead. Arranging fruits on vases or presenting them like flower arrangements can be colorful options. Other natural additions to a spring wedding would include pebbles, moss, grass and bamboo. Do not opt for sand as it could get into the food.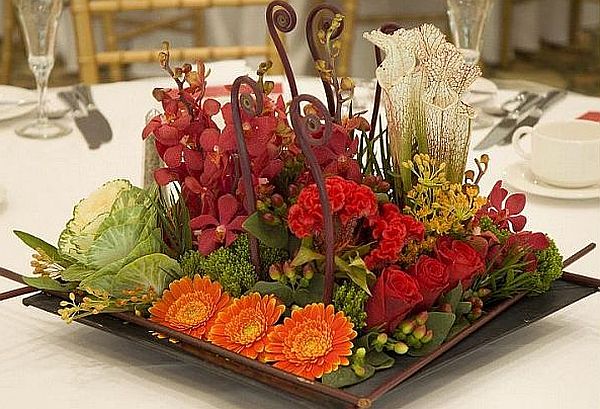 Summer Wedding Centerpieces
Summer is all about beach weddings. As such, you can adorn your wedding centerpiece with anything that relates to the beach, including seashells on tables, vases or even candle holders. Summer is also the season for roses, lilies and tulips.
You can use the petals of these flowers in your decorations. Crystal tree wedding centerpieces with hanging crystals and flowers can look great for tall ceilings. Colorful paper lanterns and floating glass candleholders, hung above tables, add to the romantic mood.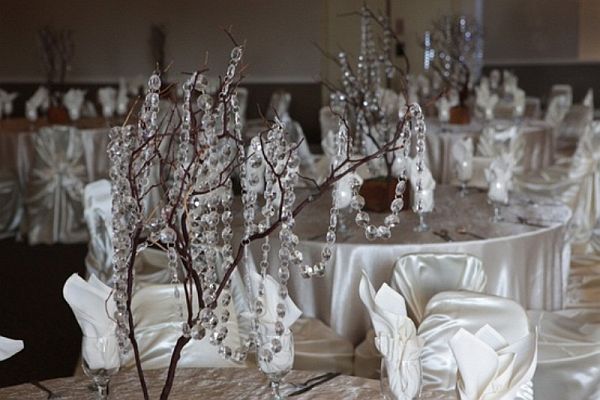 Winter Wedding Centerpieces
Winter is all about snow and the predominant white color. White winter weddings are fairy like and truly glamorous. You can opt for tall candelabras or big vases filled with white roses for the wedding centerpieces.
You can also for small pots containing different varieties of succulent plants. Adding some pinecones to a red rose vase centerpiece would give off a lovely feel as well.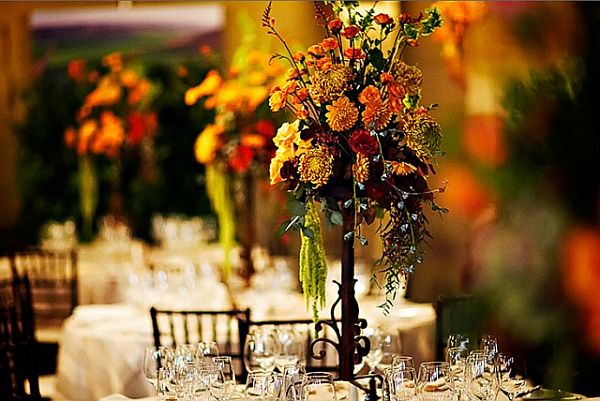 Fall Wedding Centerpieces
Fall weddings usually have rich colors, with more prominence given to roses, daisies, sunflowers and mums. You can use these flowers to create mind-blowing centerpieces, including florist balls and candleholders.
Fall weddings can also be accessorized with colorful fruit bowls filled with berries and grapes. You can also add the berries to your floral decorations or opt to use green leaves to wrap candleholders. A clear glass bowl filled with floating candles and rocks at the bottom also makes for an amazing wedding centerpiece for a fall wedding.
Summary
A wedding centerpiece is one of the main highlights of a wedding, and needs to be chosen carefully, based on the underlying wedding theme. These ideas would help you choose the perfect centerpiece for your wedding, no matter what time of the year it is.