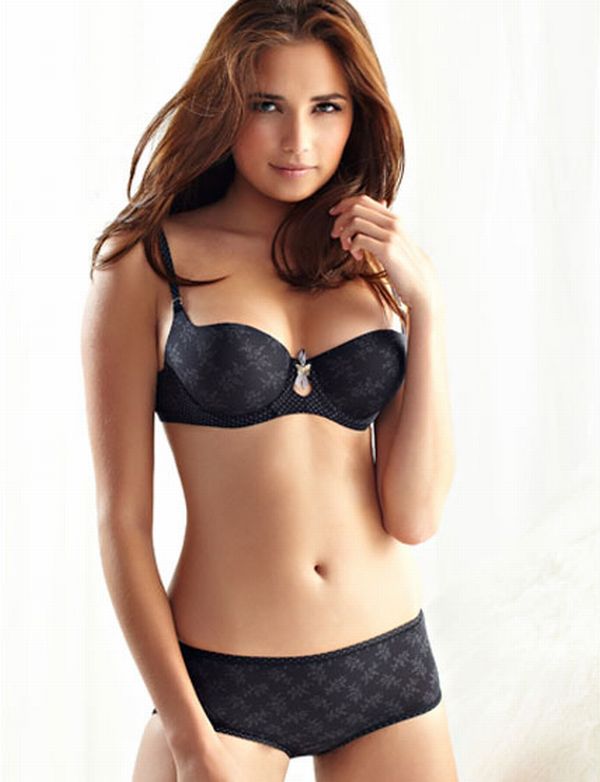 Lingerie is really important to a girl and can boost her confidence in no time at all. Right kind of lingerie won't only make you feel sexy in your skin, but will also heat up the bedroom scene. There are a range of styles and brands present in the market, which will make you look drop-dead-gorgeous and will make your man drool all over you. But out of all options, how about choosing something made from natural materials that are free from toxins? Green intimates will make you feel all the more special as the soft sustainable fabric touches your skin. Below is a list of sexy eco-friendly lingerie that will rise the mercury level.
Felina Lingerie Papillon Collection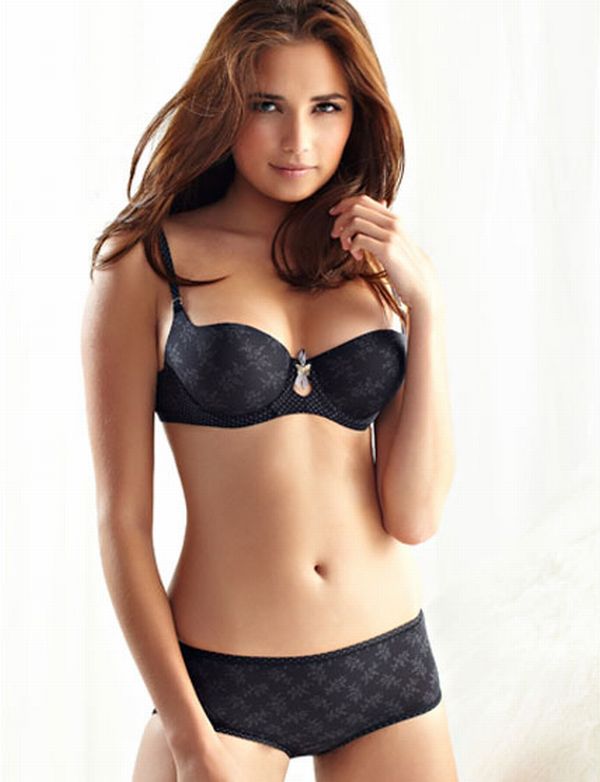 Designer: Felina
Description: If you want to set your man's pulse racing, then the Felina Lingerie Papillon Collection is where you should dig into. The soft, silky and oh-so-gorgeous lingerie line has vows to hardly have any impact on the beautiful surroundings and yet will make you look sexy.
The Oomph Factor: As a part of the World Land Trust, a part of the Felina Lingerie Papillon Collection's profit is used to preserve the forests of Argentina. The initiative has been tagged as, 'One meter of fabric for one meter of forest.'
Price: $40
Buy Here: Designerintimates
Blue Canoe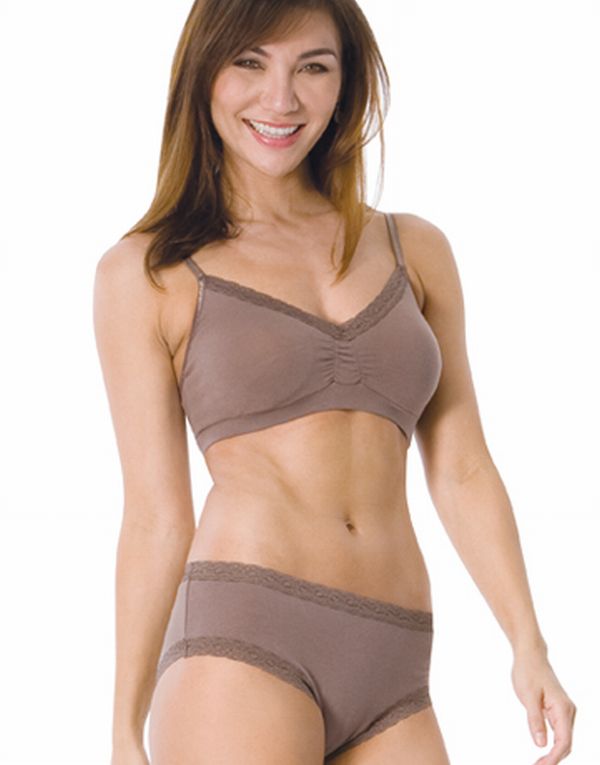 Designer: Laurie Dunlap
Description: Make the dipping temperatures rise a bit as you dress in essentials by Blue Canoe. The organic bamboo lingerie line will feel like second skin and is ultra soft.
The Oomph Factor: The bamboo lingerie line by Blue Canoe will help flaunt those curves as you slip into this stylish chemise that has a neckline featuring delicate lace. It has a full inside bra liner and is quite sustainable. The best part being that chemise has been made from a organic cotton and bamboo blend, which is petroleum and pesticide free.
Price: $59.95
Buy Here: Bluecanoe
Ecolux Lace Cami Raspberry Red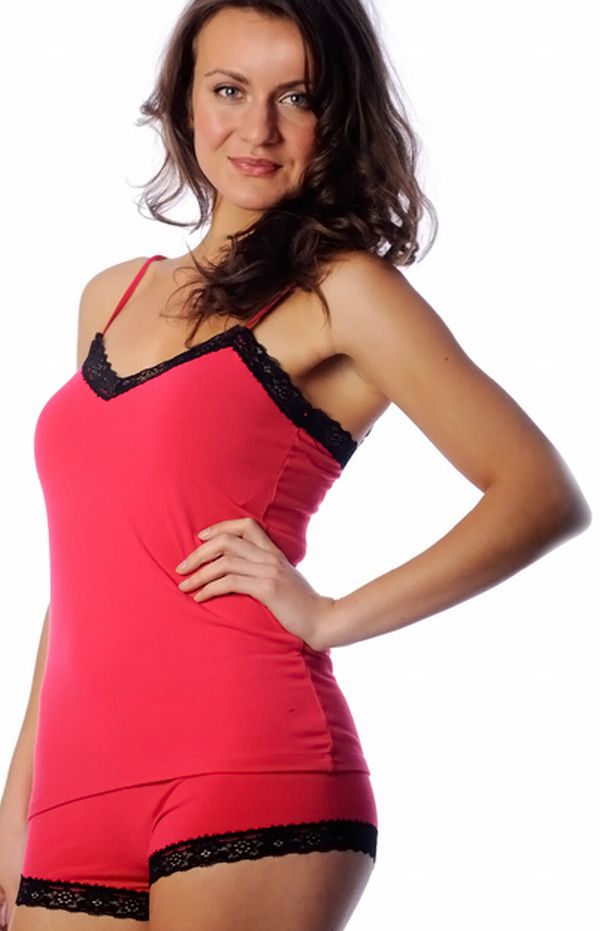 Designer: Jonano
Description: Look as hot as a model in a lingerie catalog, as you adorn the Ecolux Lace Cami Raspberry Red. The camisole will make you look red-hot and switch on the flirty side in you as you adjust those straps as per your comfort.
The Oomph Factor: Ecolux Lace Cami Raspberry Red is a little stretchy and has a fit that will make you feel cozy. It is very soft and can be worn as lingerie or just as a little something underneath. The lace finishing further adds to the overall vigor it comes tagged with. The eco-friendly twist comes in as the design uses a fabric blend, which has corn-based elements and viscose from bamboo.
Price: $58
Buy Here: Jonano
Urban Fox Lingerie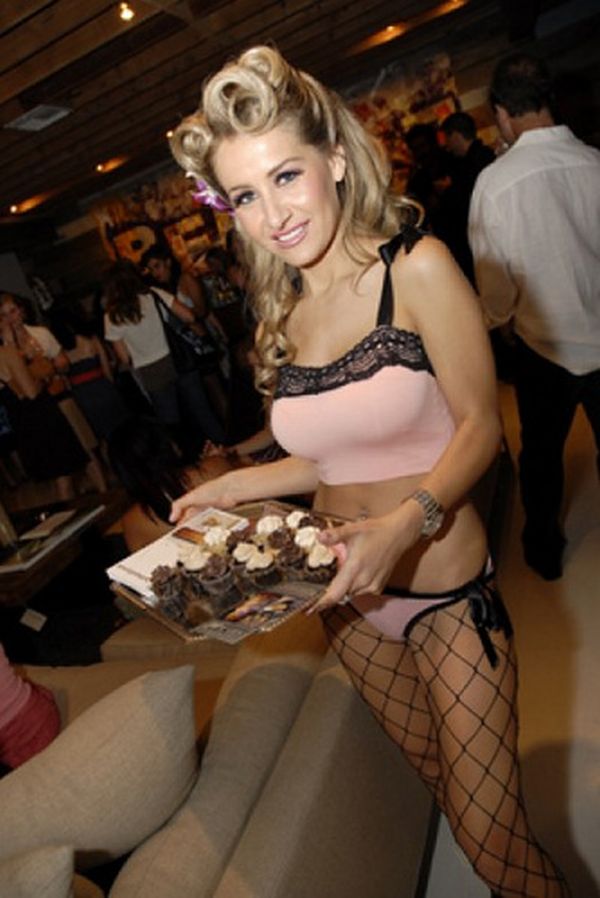 Designer: Lizzie and Megan
Description: Pamper the woman inside you as you slither into the super cute and super sexy underthings by Urban Fox. The brand makes underwears in attention-grabbing styles and designs, which can woo just anyone around. These are dyed, designed and later sewn by hand, which lends a unique eco-finesse to the overall styling.
The Oomph Factor: Urban Fox underwears are a great blend of bamboo and organic cotton. The underwear sets made by the environmentally-friendly company are exceptional and handcrafted details add to their prettiness.
Price: $85
Buy Here: Urbanfoxeco
Eco-Friendly Women's Nightwear by Yala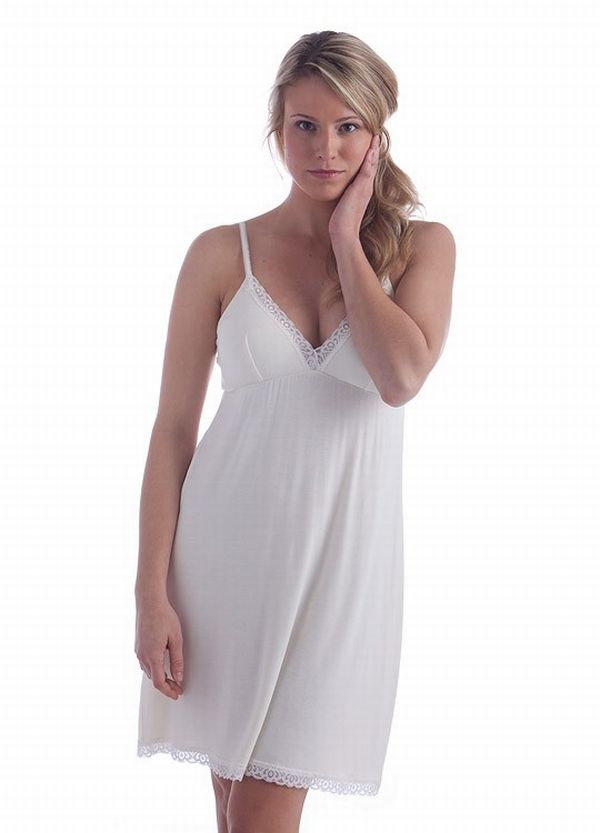 Designer: Yala Fashion
Description: Move around with utmost confidence as you wear the eco-friendly Women's Nightwear by Yala. The natural DreamSacks gowns will make nights all the more romantic and comfortable, as you bid goodbye to the day.
The Oomph Factor: The ultra-soft and sumptuous nighties by Yala have been made using bamboo, which is a sustainable material. The snug nightwear has adjustable straps and will be a perfect pick for eco-lovers.
Price: $129
Buy Here: Yaladesigns
Organic Bamboo Jersey Bikini Cut Bottoms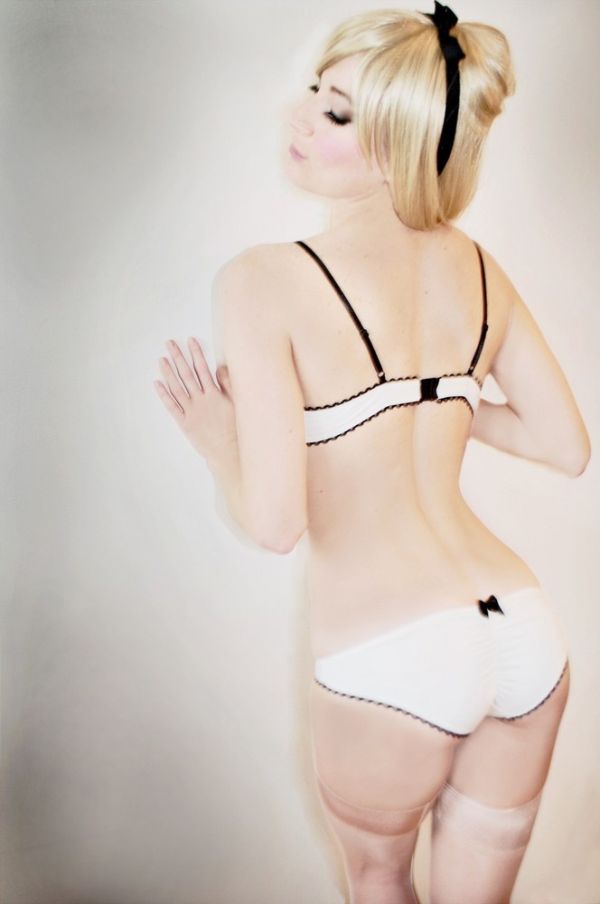 Designer: Clare Bare
Description: Turn on the naughty meter the clean and green way with the Organic Bamboo Jersey Bikini Cut Bottoms. It will easily let you lapse into feeling sensuous as you embrace womanhood.
The Oomph Factor: The bottoms have been made from organic cotton and utilize sustainable design practices. Clare has also made good use of vintage textiles, which otherwise keep piling up and do nothing except consuming space.
Price: $74
Buy Here: Clarebare
Free Collection by Cosabella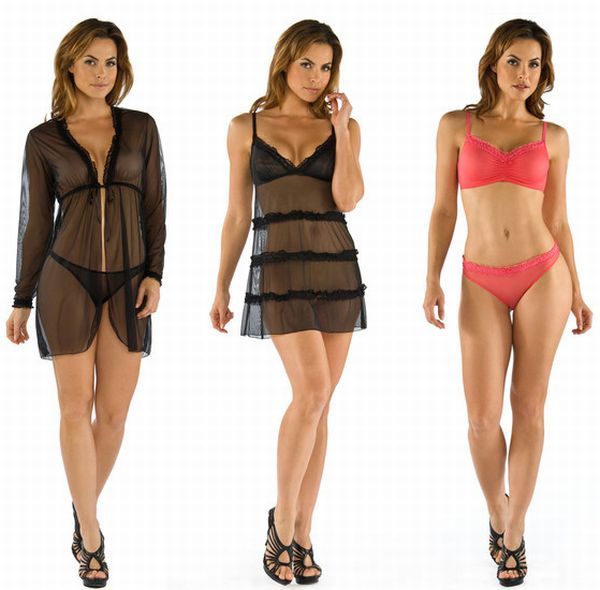 Designer: Cosabella
Description: Free Collection by Cosabella has been structured to flatter your body in a natural way. The seamless active-wear line has been made from natural fibers like breathable bamboo. The intimates are very soft and comfortable, which will give a great fit.
The Oomph Factor: The collection is not only eco-friendly, but also skin-friendly. The line comprises of underwire bra, brief, short, low rider hot-pant, low rider thong, bikini and bandeau bra. All these have a contemporary shape, which will leave your better half out of breath.
Price: $50
Buy Here: Cosabella
Saumarez Lingerie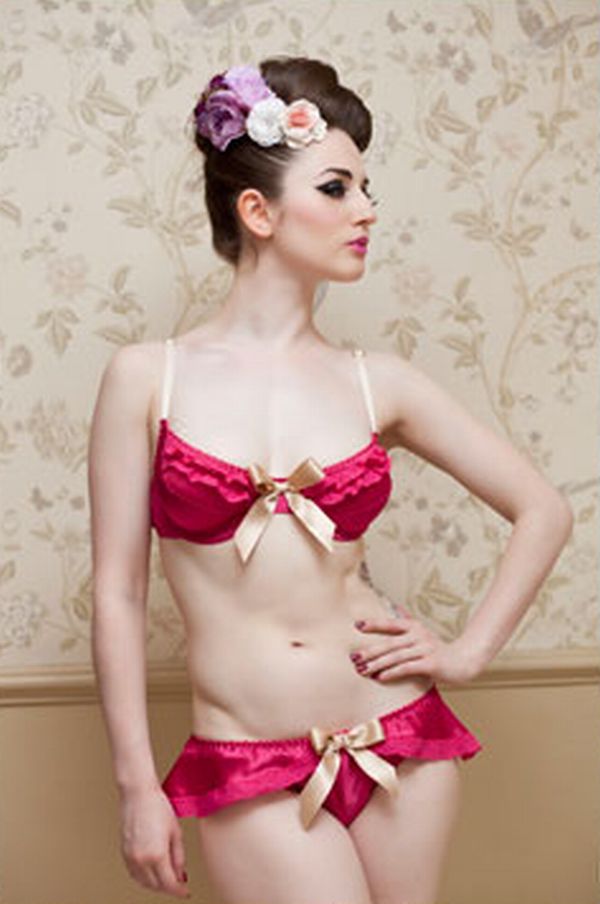 Designer: Luva Huva
Description: Who said that luxury and lingerie don't blend together? One look at Saumarez Lingerie and you couldn't have agreed more. It will help you keep those embers warm with its seductive cuts and lacy existence, which is enough to let your man get cold sweats.
The Oomph Factor: The lingerie line cares for the environment and its sole purpose is to make women feel and look beautiful. The sophisticated yet stunning collection comes smothered with eco-friendliness and will let you show off your curvy figure like never before.
Price: $150
Buy Here: Saumarez
Elita Lingerie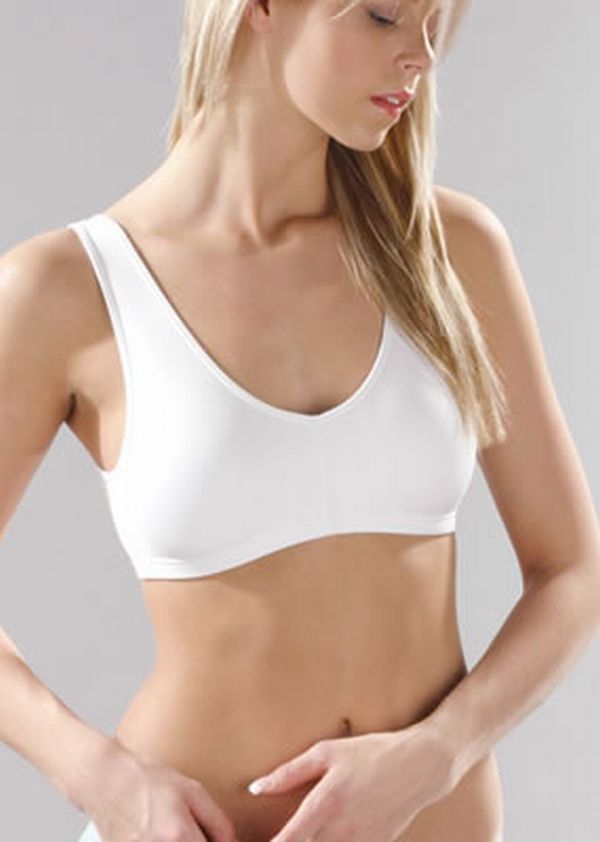 Designer: Elita
Description: If you want to indulge your feminine side the eco-friendly way, then the Elita Lingerie is just the right thing for you. It is exceptionally comfortable and is meant for women who love embracing natural looking contours.
The Oomph Factor: Elita Lingerie has been made especially for modern women and will bow down to all their needs. It will bring out your feminine side as the moisture absorbing tendency will leave females impressed. Fabrics used to make Elita Lingerie include bamboo, microfiber, cotton and lycra.
Price: $30
Buy Here: Nowthatslingerie
Between the Sheets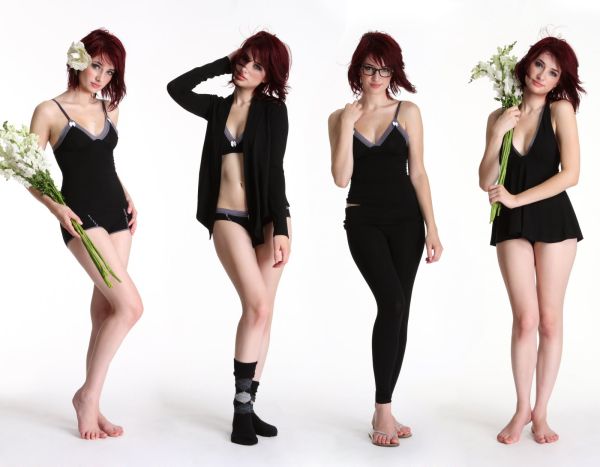 Designer: Layla
Description: Between the Sheets will gel well with the personality of fashion fashionistas as it has fashion forward designs, which are not only sultry but also eco-friendly. It has soft look and feel, which will melt hearts in no time and spice up the entire moment.
The Oomph Factor: The material used to make Between the Sheets is a great blend of a natural fiber made from beech wood and lycra. The bras are long lasting and will decorate your wardrobe section for quite a long time.
Price: $200
Buy Here: Btslingerie