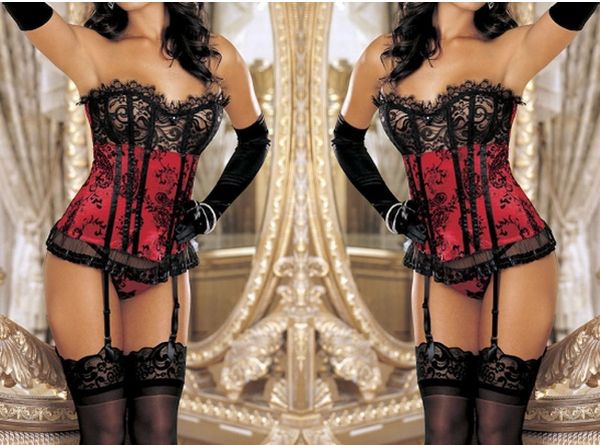 If you thought that it was only candles and flowers that did the trick to make romance flow in a room, then it's about time you dig a little deeper. Grab some hot lingerie and see the moment getting heated up. The styling and material options are inexhaustible, which can even leave a tough man begging for more. From satin to nets, corsets to babydolls, the intimate apparel will make wildest fantasies come alive. Turn on the heat and steam up things on your honeymoon by slipping into sensual lingerie that your man will sure love.
Lace Strapless Corset Shirley of Hollywood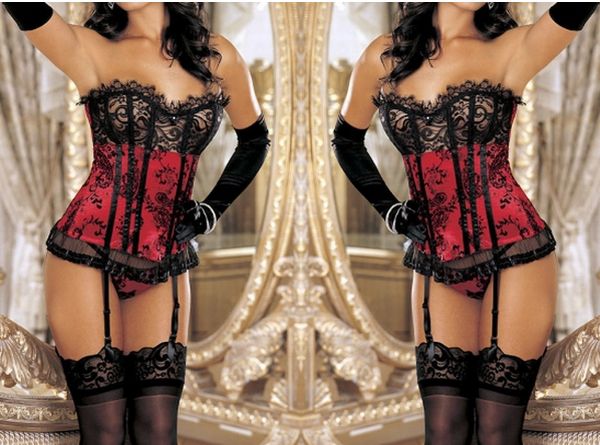 Sweep your man off his feet as you get dressed in the Lace Strapless Corset Shirley of Hollywood, which raise the mercury to unimaginable levels on your honeymoon. Flaunt those curves as you embrace the velvet and sating creation close to you. Spice it up with adjustable garters, a G string, stockings and spandex gloves along with a strapless corset set in lace. Couple it up with a bottle of wine and ease the atmosphere at hand further.
"Bon Voyeur" Chemise Set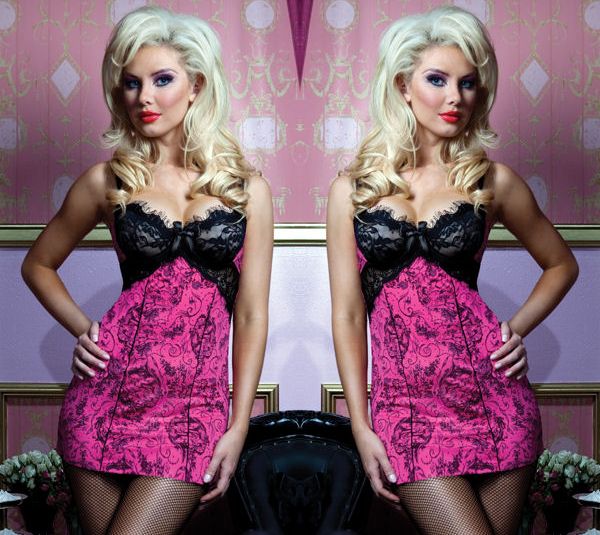 Feel sexy and comfortable at the same time as you slip into the Bon Voyeur Chemise Set made from stretch fiber. The underwire chemise coupled with lace cup inserts and a satin ribbon bow will help inject a romantic feel instantly. Leave no room for imagination and make your man wheeze a bit as you tease him with the back opening and the matching thong that accompanies the whole set.
Axami Black Lingerie Set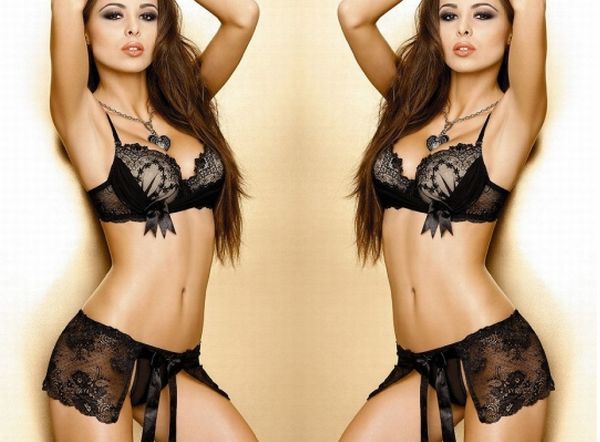 Axami Black Lingerie Set is flirtatious and can also double as a little nothing under your clothes. Fashioned out of net, it has a nude colored lining underneath which will trigger your man's interest further making him get pulled towards you without much struggle. Rev up the oomph factor as you flaunt matching black G string and a lace mini skirt that will undoubtedly make you feel sensuous. Add a few candles and warm up the entire romantic atmosphere further.
Passionate Pink Chemise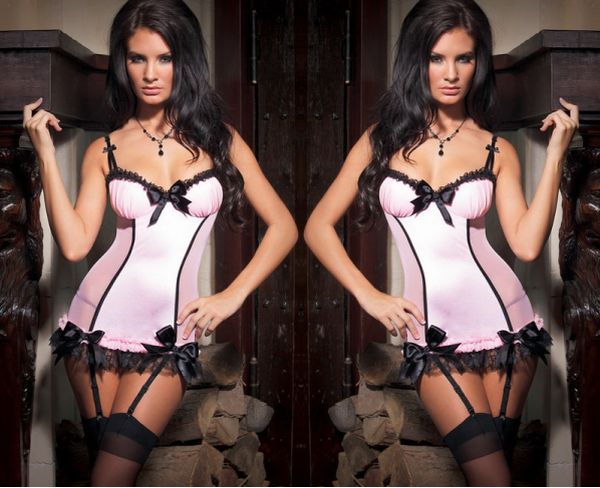 Want to leave your sweetheart breathless, the Passionate Pink Chemise is just what you need! It has been fashioned specially to make sure you are able to flatter those sinful curves in a way that will make your man slip into a state of complete trance. The gathered hem detail in lace and padded underwire cups will all add to the passion in the moment. Pair this with removable and garters, and weave everlasting memories on your honeymoon.
Padded Underwire Cami & G-string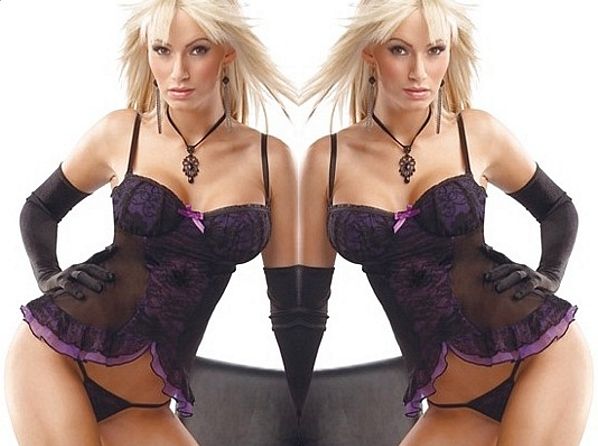 Padded Underwire Cami and G-string are snugly and super soft with a subtle hint of stretch for added comfort. The gorgeous lingerie has it all to set a man's pulse racing. It's curved double hem and delicate bow details will give you that magnetic pull, which force you man to drop his jaw as he sets his eyes on the sexy you.
Double Layer Short Babydoll and Thong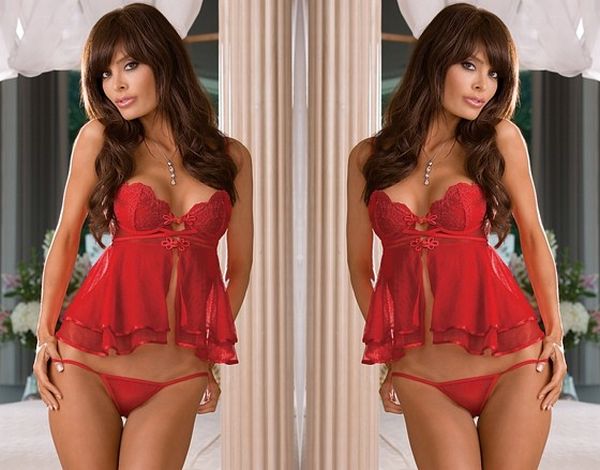 Indulge your feminine side and set the moment aflame with the Double Layer Short Babydoll and Thong. Red is the color of love and the chiffon babydoll will make sure the space gets filled with nothing but love. Match it with a thing and see romance flow like a stream as the short lingerie set does its trick, making sure you man literally pleads on its knees just to get you.
3 Piece Pegnoir Set

If you wish to look beautiful and still add a good amount of sex appeal, then there is no escaping from the 3 piece Pegnoir Set. The nylon and lace creation has a soft and silky appeal, which will make dipping temperatures rise to unthinkable levels. Wear it on the special night that you spend with him and give him the surprise of his life that sure is sassy.
Women's Sleep Shirt Shirley of Hollywood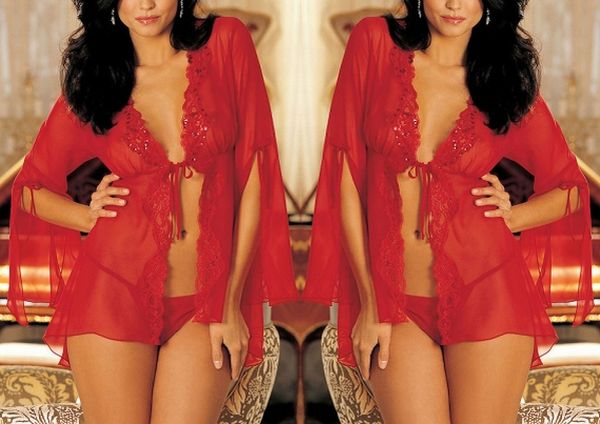 Want to look sexy for your man? Then the only thing you have to do is slip into the oh-so-tempting sleep shirt that will flatter all shapes and sizes. Seductive and super sexy, the beautiful chiffon and lace is fun that comes tagged with a hint of flirtatiousness.
Axami Leah G-String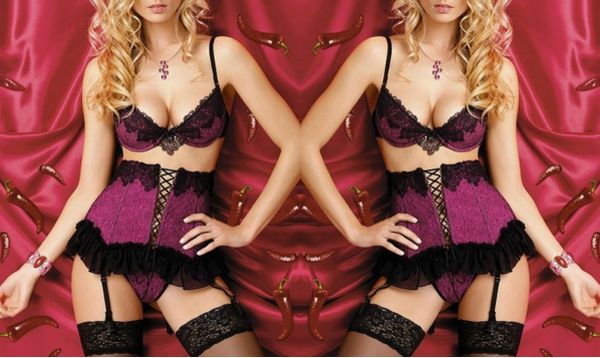 Axami Leah G-String will definitely add that feel and considerable charm to the romantic night. Knock your man's socks off with cut outs that reveal necessary skin. Pair the sexy creation with blazing stockings and adjustable garters, and make sure you are all set for your honeymoon.
Leather Top Allure Leather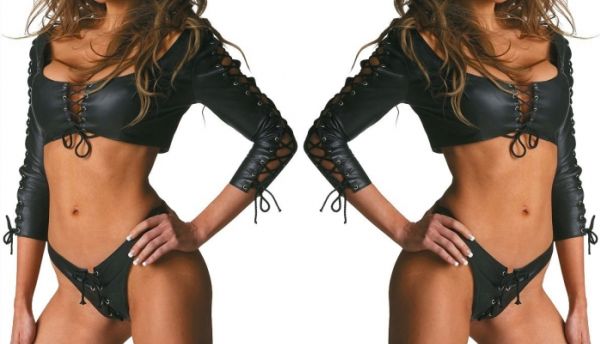 Turn the heat on and make the honeymoon night all the more eventful with the leather lingerie top that has a lace up front that will sizzle up the moment further. It spells seductiveness and don't get surprised if your sweetiepie starts feeling breathless looking at you.