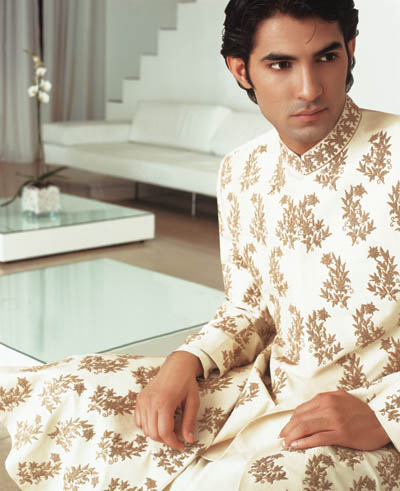 After talking about Asian bridal dresses now comes, the talk of Asian grooms' wedding dress.
Grooms wear Sherwani (long coat in Nehru style) to give a full ethnic touch to their wedding. Earlier sherwani were in simple but with the change of time even groom's wedding sherwani has come across lot of evolutions. In recent years, groom wear has become more stylish. Sherwanis have changed from plain to heavily embroidery.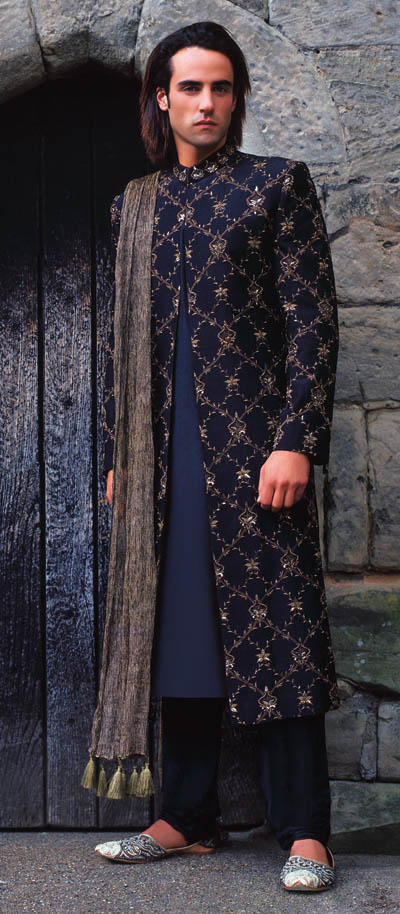 When you wear your sherwani, remember it should perfectly fit your body. Match a contrasting 'stole' (long scarf) with it. Go in for Aladdin styled slippers with matching embroidery or color.
Shown above are Sherwani embroidered in silk from Redd Bridal.