Favors are a great way to thank your loved ones that they are sharing in your wedding celebration.You can express your gratitude by many ways like gifting any dessert or a gift that will always stay with them or any enjoyment related favor and all you need is a little creativity that can really make your day a memorable one for you. Here have a DIY of making strawberry jam favors that is so easy to make and offer you a great chance to gift something personal on your wedding day. Follow the procedure…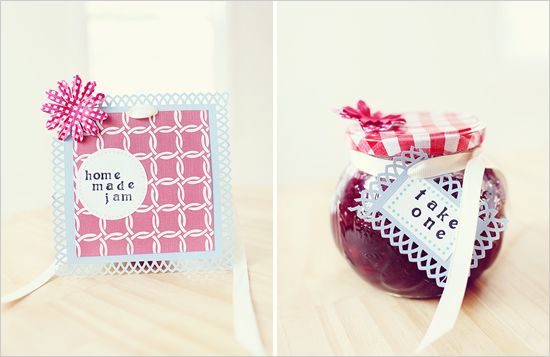 Things you need
1. 1/8 cup of fresh squeezed lemon juice
2. Jars (you can choose any color bar matching with the color theme of your wedding)
3. 1 Tb. of Pomona's pectin
4. 1 pound of strawberries
Procedure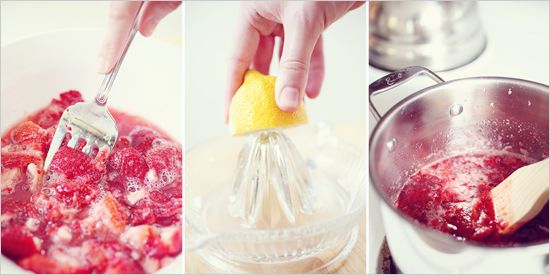 You can begin by taking a bowl and putting the strawberries into it. Now take a fork and keep on mashing it until you think they all have been broken into pieces. Take a large pan or some pot, set it on heat and add these mashed berries in it and pour lemon juice, sugar into the berries.
Take another pan and place it on some another burner. Add ¾ cups of water and pour 1 Tb of pectin, Keep on stirring it until even.
Now put off the gas and pour pectin-water into the berries pot. Keep on stirring it until it mix completely with each other.
Keep the whole mixture to get cool for about an hour. Take your favorite colored jars and fill them with the strawberry jam.
At last, decorate the favor covering it with some crafted paper or some plastic cover. Add a note saying "take one" and attach the tag on the favor with the help of a thread. Tie a ribbon on jar's neck giving a classic touch to the favor.
Via: weddingchicks