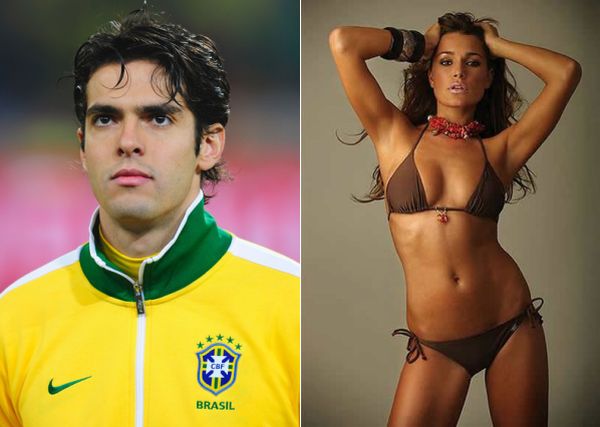 Soccer players are known for their good looks aside from their football skills and their spouses don't exactly lag behind in the looks department either. The golden couples give celebs a run for their money even if they aren't as hyped as movie stars or singers. Take a look at some of the world's most famous soccer players and their exceptionally hot wives.
David Beckham and Victoria Beckham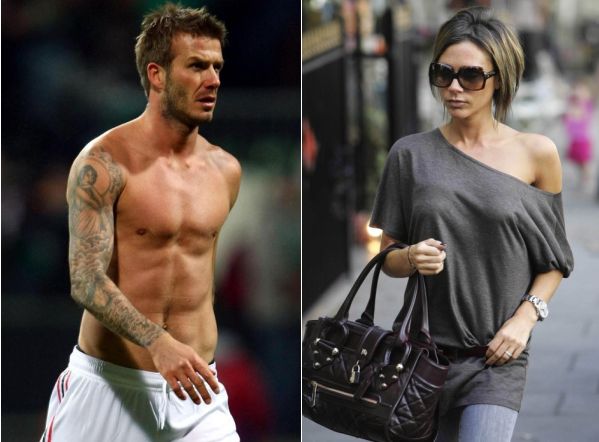 David Beckham and Victoria Beckham 'Posh Spice', Victoria Beckham, and her hubby David of Los Angeles Galaxy fame have to be the most recognized couple in theworld. They tied the knot in 1999 and have been together ever since. The couple has posed for numerous photoshoots and was even invited to the British royal wedding between William and Kate.
Kaka and Caroline Celico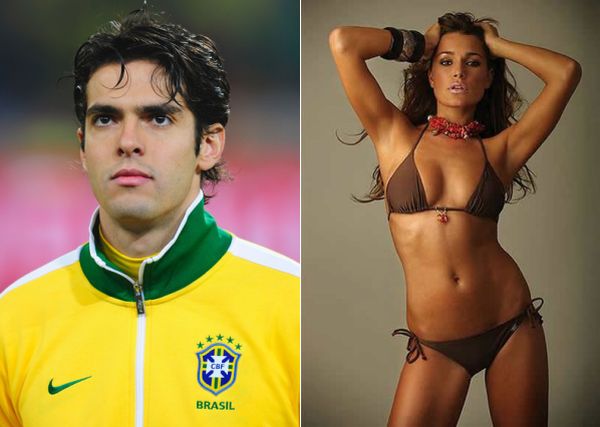 Brazilian soccer heartthrob, Kaka, married childhood sweetheart Caroline Celico back in 2005. The cute couple was blessed with a son named Luca in 2009 and a daughter, Isabella, in 2011. Caroline, despite her good looks, is said to detest the spotlight which is why most of us didn't know Kaka had such a looker for a wife.
Júlio César Soares Espíndola and Susana Werner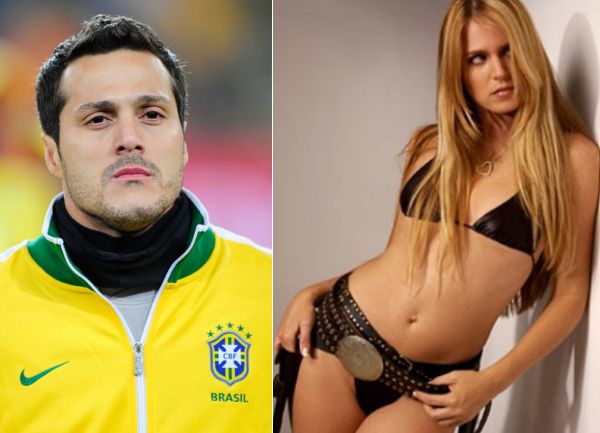 Susana Werner, wife of Júlio César Soares Espíndola, is a model and actress who wed the soccer player in 2002 after being in a relationship with famous Brazilian footballer, Ronaldo. She has two children with Júlio, Inter Milan's goalie, named Cauet and Giulia. She's acted in two Brazilian films and several television shows.
Jamie Redknapp and Louise Redknapp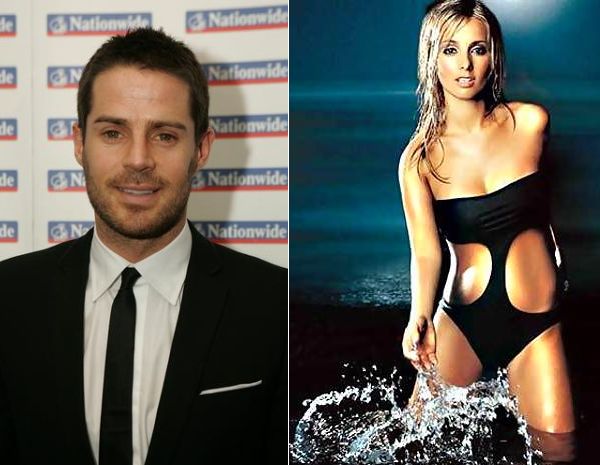 Louise Redknapp is a British media personality who was also a member 90s girl group, Eternal. She's been the host of several TV shows and also served as a judge for the UK version of the hit talent series, So You Think You Can Dance. She married Jamie in 1998 who's now retired from English football and works as a football expert with Sky Sports and as an editorial columnist for the Daily Mail.
Boudewijn Zenden and Clio Pajczer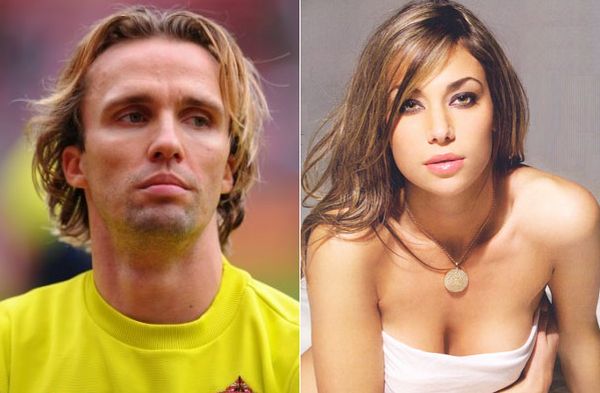 French lingerie model, Clio Pajczer, has set cameras sizzling by posing for steamy photoshoots. Together with hubby, Boudewijn Zenden, who has played for several clubs like Chelsea and Liverpool, the couple is said to love modeling alongside each other and why not? They're gorgeous and make the perfect pair. Clio has made numerous appearances in French calendars, websites and magazines.
Robbie Keane and Claudine Palmer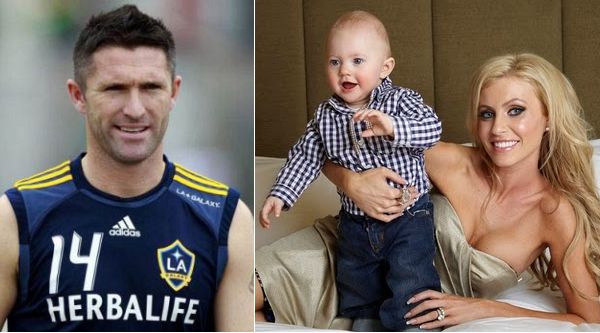 Robbie Keane's wife, Claudine, is a former Miss Ireland contestant who's sexy and glamorous. She completed a first class degree in finances and economics from University College Dublin. The blonde beauty is the mother of Robert Ronan Jr. with hubby Robbie who she married in 2008. Incidentally, Robbie plays for the Los Angeles Galaxy alongside David Beckham as a striker. He's also the captain of Ireland's national football team.
Fabio Bazzani and Alessia Merz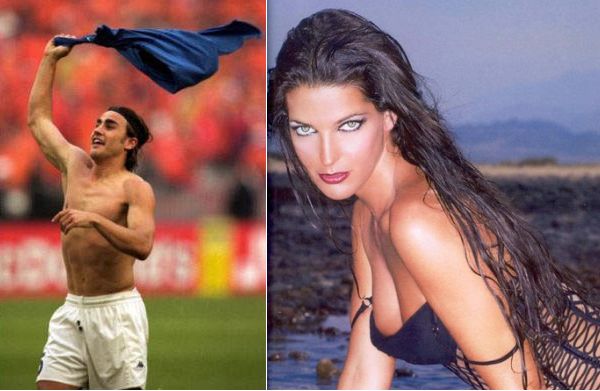 Fabio Bazzani's sexy wife, Alessia Merz, is an Italian showgirl, model and television personality. She acted in several Italian films in the 90s and also posed for calendars under Boss and Maxim. Following her marriage to Fabio, who plays for ASD Mezzolara, the couple has two children, Niccolò and Martina.
Gianluca Zambrotta and Valentina Zambrotta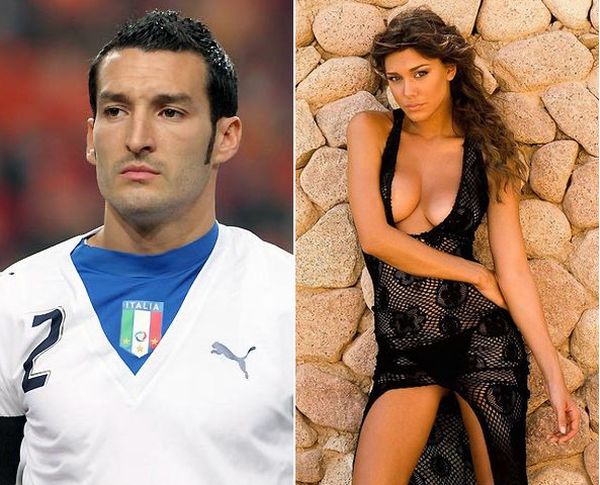 The voluptuous Valentina Zambrotta is Italian and sizzling hot, evidence of the fact that the country tends to churn out gorgeous people. The wife of Gianluca Zambrotta, a World Cup-winning footballer who plays for AC Milan, Valentina is known for enjoying downhill inline skating which she's reported to be extremely good at and beach activities.
Danny Murphy and Joanna Taylor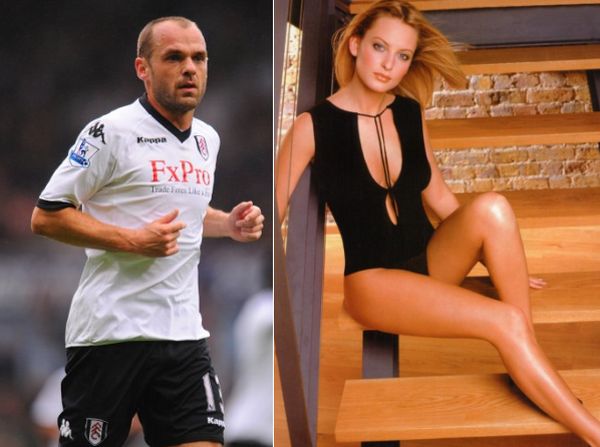 English star and Fulham captain Danny Murphy's wife, Joanna, is a former model and actress. She's featured in several productions like the teen soap opera, Hollyoaks, and police drama, Merseybeat. She also dabbled in writing and contributed to a weekly column for The Times. After a break from acting, she returned to feature in Back in Business, an independent film.
Lothar Matthäus and Kristina Liliana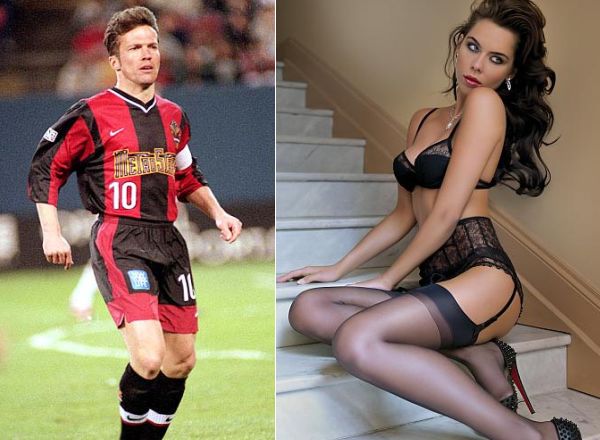 Lothar Matthäus is a former German soccer player now working as a football manager. His wife, Kristina, may be 26 years his junior but that didn't seem to have impacted their relationship. She's his fourth wife and works as a model besides studying journalism at a local Israeli university. It's reported that the couple is now living separately.
Dino Drpić and Nives Celzijus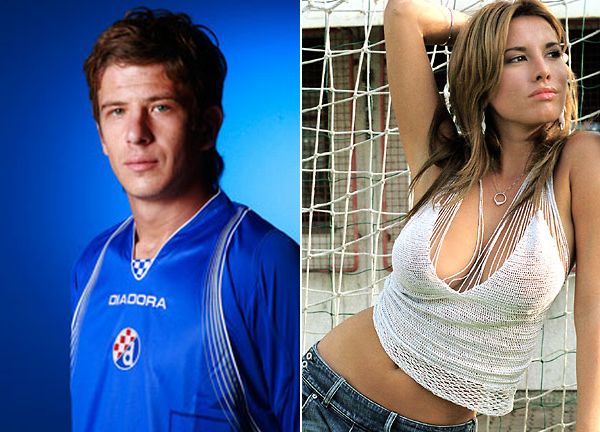 Nives Celzijus is a Croatian model, singer, socialite, writer and wife of Dino Drpić, a Croatian soccer player. She also writes for a column for German magazine, Bild. In a weird twist of fate in 2008, the couple's son Leone was mistaken for being Madeleine McCann, an abducted British girl last seen in Portugal.
Cristian Chivu and Adelina Elisei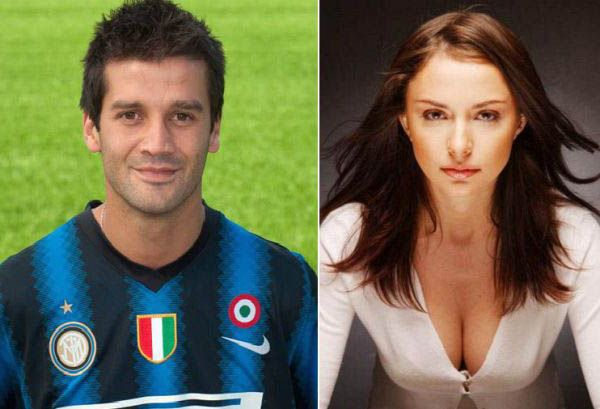 The gorgeous Adelina Elisei is the wife of Inter Milan's Cristian Chivu. She's a television personality and model who also acts as a sports presenter. The pretty brunette married Cristian in 2008 after being engaged in 2007. She gave birth to daughter Natalia in 2009.
Luís Figo and Helen Svedin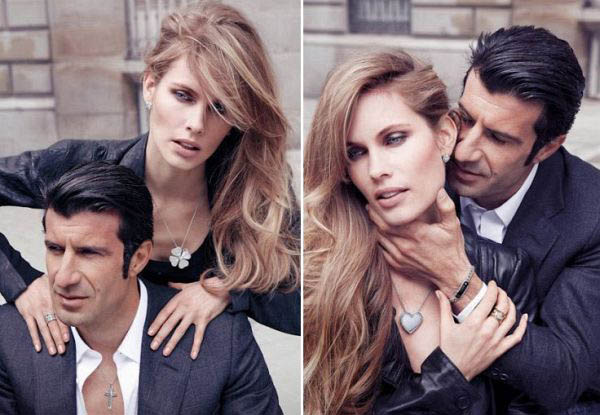 Helen Svedin wed Portuguese soccer star, Luís Figo, back in 1996. The Swedish model has appeared on the covers of many magazines like Marie Claire, Woman, GQ and Elle as well as advertizing for Armani, Nike and L'Oréal. The couple has three children and Svedin is expecting a fourth.
Steven Gerrard and Alex Curran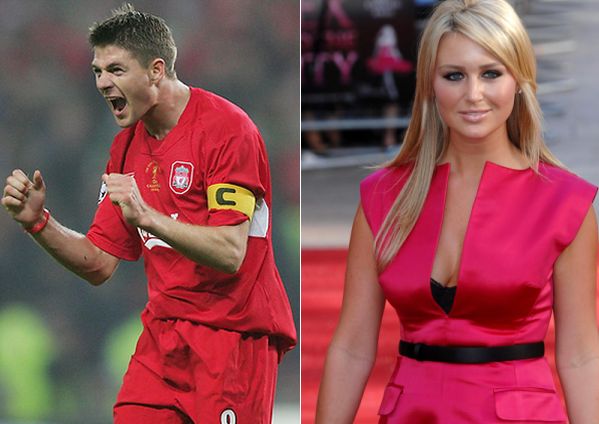 Steven Gerrard, Liverpool's captain, and Alex Curran tied the knot in 2007. Alex is quite the entrepreneur, having launched her own line of fragrances called Alex as well as writing a fashion column for the Daily Mirror. She's said to be among the top of the list of Wives and Girlfriends (WAGs) of the British soccer team along with Coleen Rooney and Victoria Beckham.
Will Haining and Michelle Marsh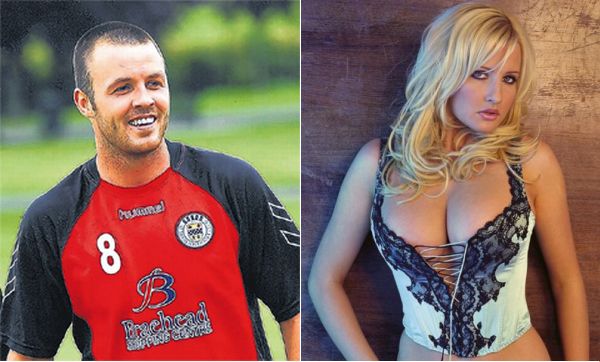 Michelle Marsh is the wife of Will Haining, a Scottish footballer and captain of Morecambe, who posed for the likes of Playboy (2004) and The Sun in 2003. She gave birth to a child in 2007 and has since left her glamour modeling days behind. She now concentrates on her singing career and raising her child.
Francesco Totti and Ilary Blasi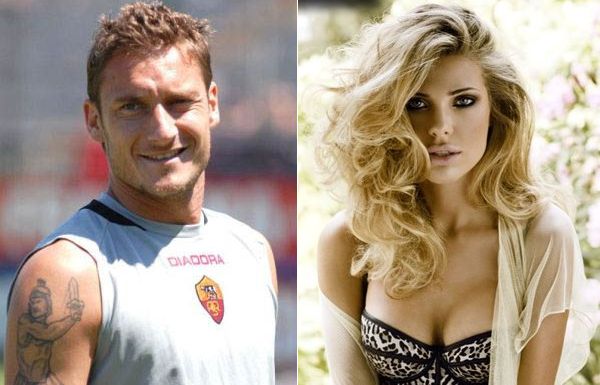 AS Roma's captain, Francesco Totti, has a beautiful wife in Ilary, a mother of two who has dabbled in acting and modeling. She entered the world of filmdom from the age of 3 and continues to shoot for Italian commercials and television shows.
Rafael van der Vaart and Sylvie Françoise van der Vaart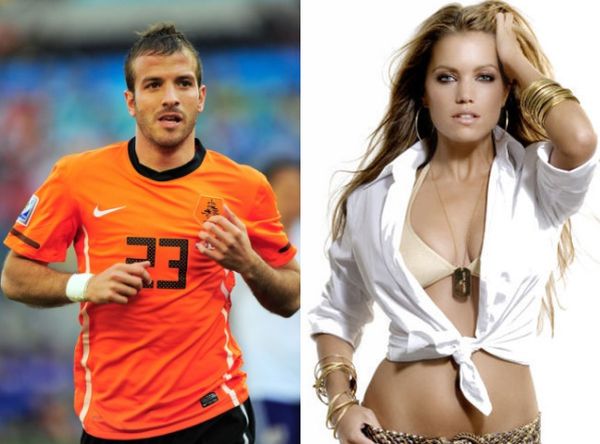 Sylvie Françoise van der Vaart is a model and TV personality. She was voted the sexiest woman in The Netherlands in 2003 after which she began dating hubby Rafael of Tottenham Hotspur fame and as well as the Dutch national football team. Soon, the duo became known as the country's most famous soccer couple.
John Terry and Toni Terry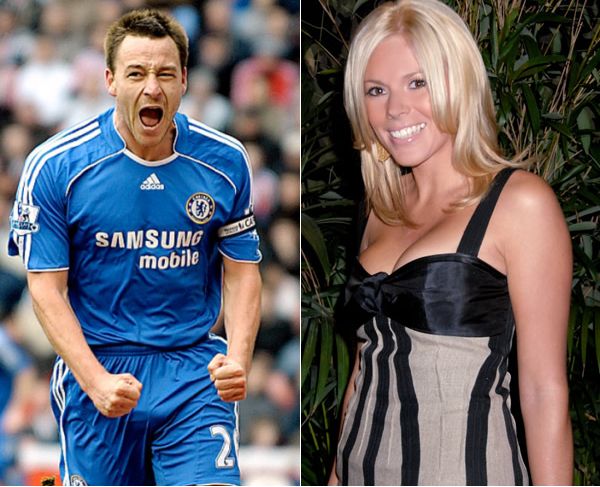 Toni Terry has stuck by her husband John, the captain of Chelsea, despite allegations of his infidelity. She is a former beautician who gave up her career after delivering twins in 2006. The couple were together for years even before they tied the knot.
Martin Demichelis and Evangelina Anderson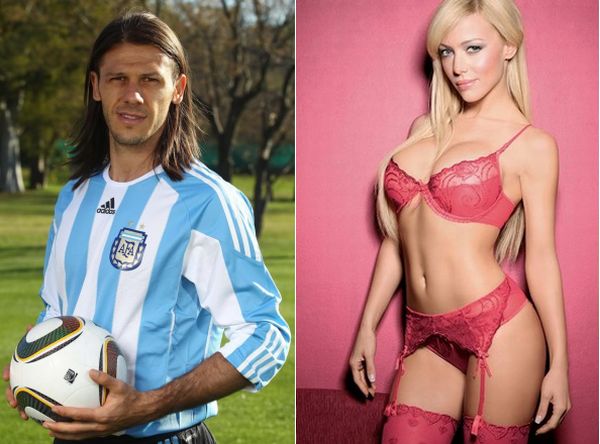 Evangelina Anderson is a model and wife of Martin Demichelis who plays for Spanish club, Málaga CF. She's also the mother of the couple's child, Martín Bastian. The Argentinean blonde beauty has featured on the covers on Paparazzi, Maxim and Gente among others. She also posed nude for the Argentinean version of men's magazine, Playboy.
Joe Cole and Carly Zucker Cole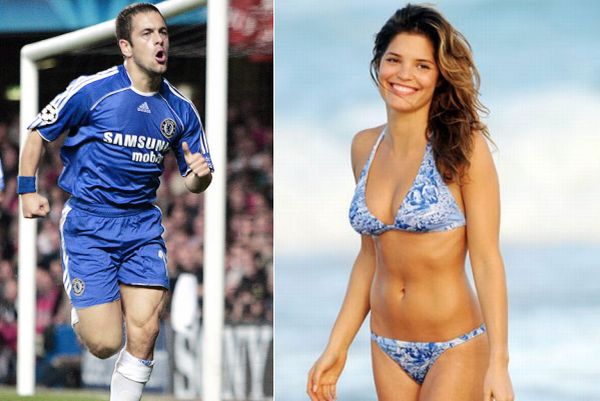 Carly Calder Cole is a model and fitness trainer. She is also the wife of English footballer, Joe Cole, who currently plays for Lille. She's graced the covers of several fitness and fashion magazines, also advertising for Lynx (Axe). Carly is an avid runner as well as a yoga enthusiast.She gave birth to a daughter in 2010.