Wedding season has just started and here is the famous Spicy Lingerie with its new bridal collection! The setting of summer wedding might build up some heat but we are sure that when a groom will see his all new bride in any of these lingerie pieces then he will feel the real heat. This collection has a lingerie section that will work ideally for the occasions like wedding day, bachelorette party or a honeymoon. The detailing of the lingerie is fashionable and will surely make even a normal looking bride look like a sex goddess for her groom!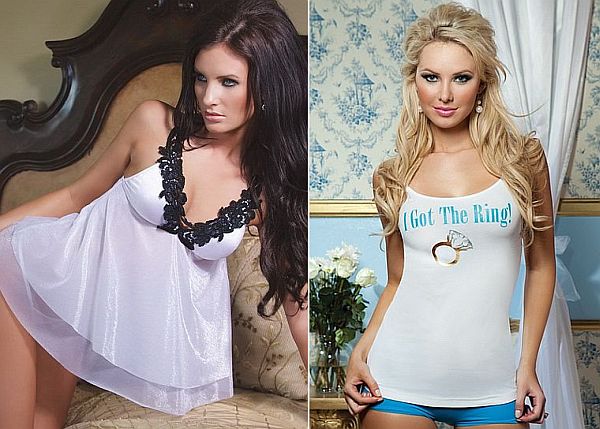 The white colored bridal corsets can be worn under the wedding dresses. These will also help a bride to shape in her waistline on the big wedding day. Moreover the lines of the bust and the hips will come out beautifully with these elegant pieces. Even the blue or the pink colored lingerie will make a bride look perfect for her wedding night. So, if you would like to have pieces or two from this collection then you can place your order at the Spicy Lingerie website; which will present you with a gift for every purchase that exceeds $50, one free panty for orders above $100 and absolutely free lingerie set for orders which are above $200! Isn't that cool? This is the best collection which has come up in this season for all those brides who are ready to get wed soon. There is a huge variety available for would-be brides to opt from. We are sure there is 'something' for every girl out there.
Spicy Lingerie was founded ten years back in 2002 and it is well known for its lingerie fashion. It provides its users with secure and comfortable shopping of the items like bridal lingerie, swimwear, sexy Halloween costumes and many more!
Via: prweb