There is absolutely no harm in getting inspired from your favorite wedding movie. In fact, this can turn your wedding day in to a memorable one. Here are a few movies and ideas that you can implement or get inspired from on your wedding day.
Sex and the city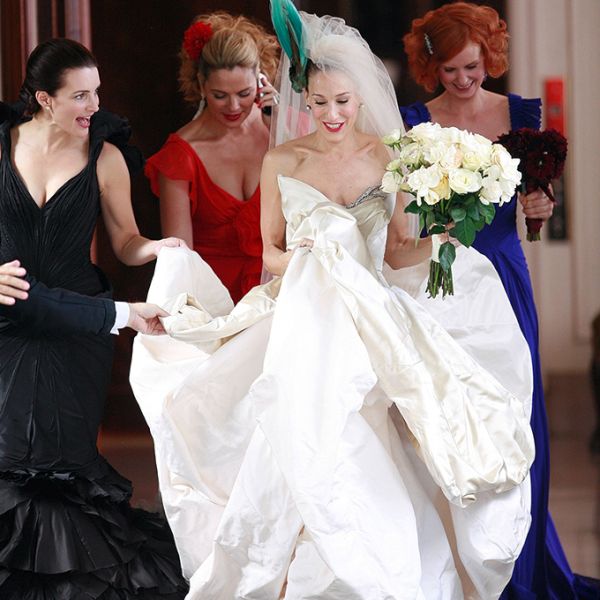 Image Source : Brides.Com
There are several women across the globe who can swear by the style of Carrie Bradshaw. There was a stylish feather attached to her veil on the day of her wedding in the Sex and the City. You can do exactly like this on your wedding day and feature an elegant style. This would be another 'feather in your cap', the way you dress on the big day.
About Time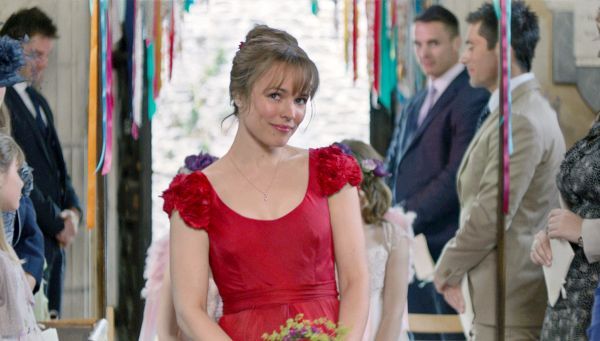 Image Source : SarahScoop.Com
You can go beyond the traditional choices, which probably everybody is bored off. Why the bride has to wear the white dress at the wedding? Mary in 'About Time' breaks the tradition by marrying Tim in red. You can choose any vibrant color dress for your wedding. Almost every guest will be surprised and would welcome the change.
Rachel Getting Married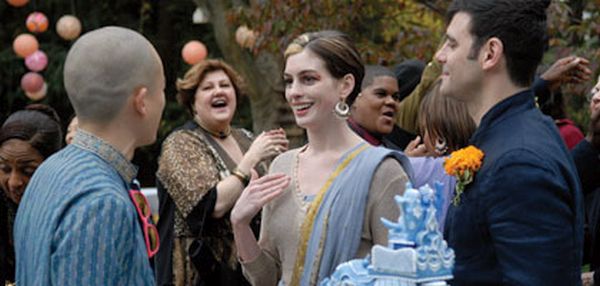 Image Source : Old.Bfi.Org.Uk
You can get inspired from the acclaimed 'Rachel Getting Married', starring Anne Hathaway. Well, Anne received an academy nomination for the movie. The groom sings his vows at the altar in the movie. Just remember if your groom is a pathetic singing, scrap the idea. Otherwise, it would be very romantic and the audience will be charmed.
I Love You, Man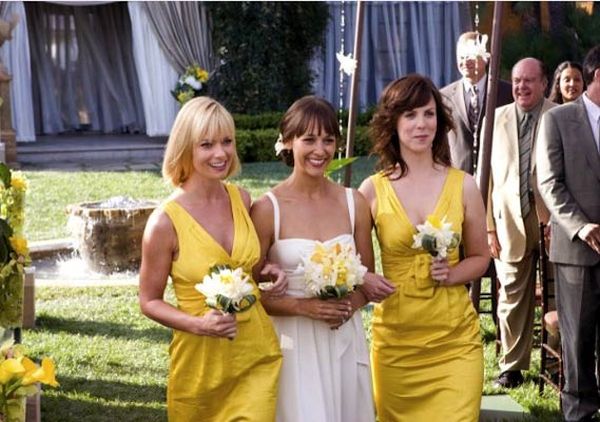 Image Source : CelebrityBrideGuide.Com
Do you know this movie was originally named as 'Let's be friends'? It's not just the script that changed, the script was rewritten too. We see in this movie that attendants, and not relatives walk the bride down the aisle. We know it's usually the father of the bride who does this, but there may be a situation where he is no more. In case of a step dad, whom you would not prefer to walk you down, just break the tradition.
My Best Friend's Wedding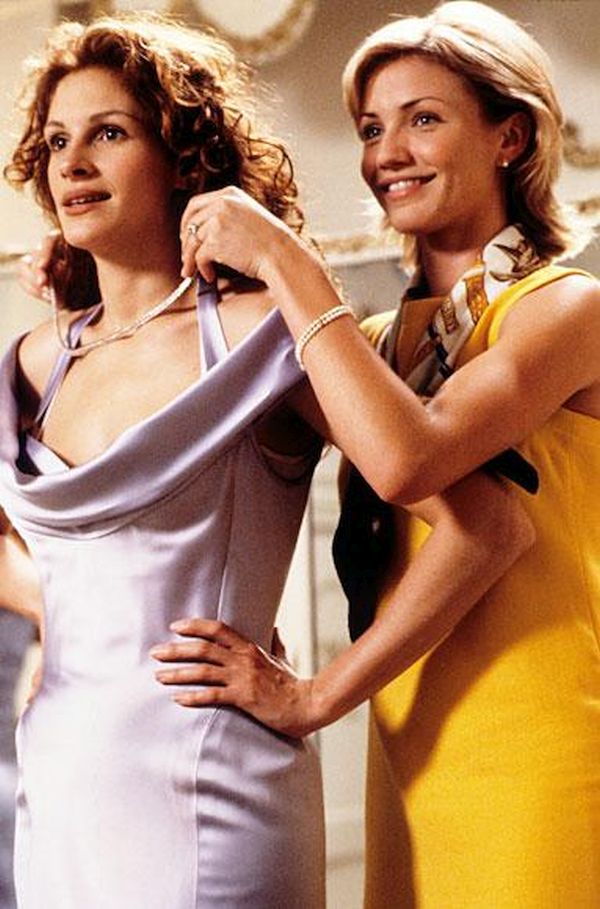 Image Source : Cdn-Img.Instyle.Com
The bridesmaids has special place on the wedding day. You can take inspiration form one of the best wedding movies, My Best friend's wedding'. We see in the movie the bridesmaids are dressed in floral dresses. Something of this sort will be creative and attract the attention of those present.
Adopt one or more of these ideas on your wedding and make your day a special one. Even if some people get to know the source of your inspiration, it would still be fun.