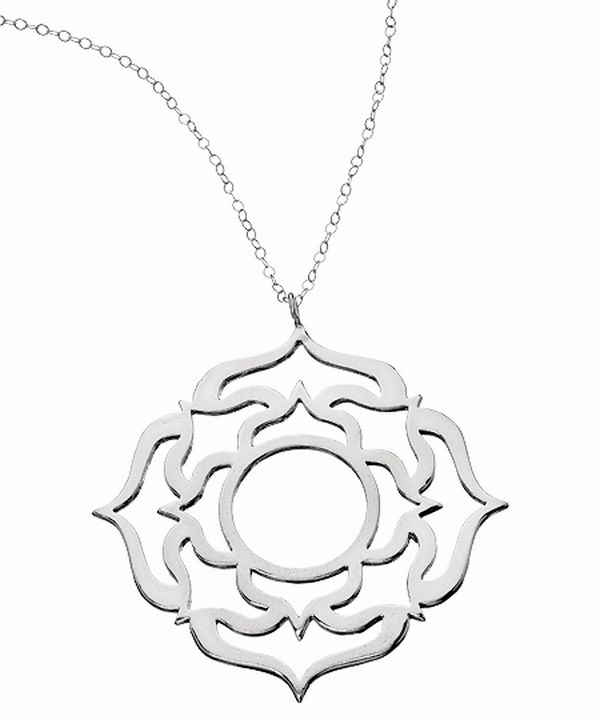 Women's love for jewelry has been long known. This personal adornment is one of the most essential parts of a bride's get up. Delicate pieces of jewelry, like earrings, bracelets, pendants, rings and a tiara make the bride look nothing less than a princess as she exchanges vows. Mostly jewelry is assembled using machines, which can further deteriorate the already polluted environment. But, precious metals can be fashioned into elegant pieces by hand, in turn saving the environment from further pollution. These handmade pieces look absolutely attention grabbing as they are coupled with precious stones or beads and are a must have for a touch of uniqueness. If you are a bride who has been blessed with an eco conscious soul, then here is a list of stunning eco friendly jewelry that will make you glow with an eco charm.
Lila Clare Jewelry Large Succulent Necklace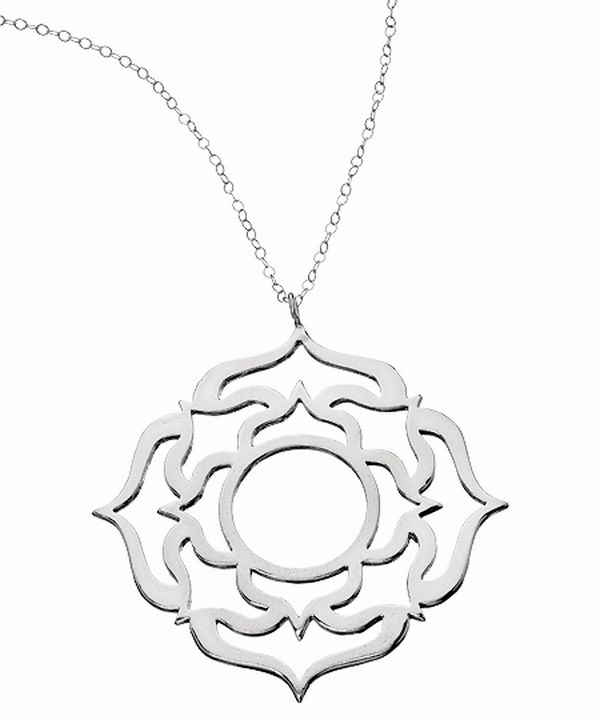 Trendy and simplistic is what best defines the eco-friendly necklace crafted out of recycled silver from Lila Clare Jewelry. The sterling silver creation with an 18 inch chain length and 2 x 2 inch pendant will complement the overall attire of a bride, making her look simply gorgeous. The handmade necklace will never let you down and can be worn everyday.
Lila Clare Jewelry Chandra Earrings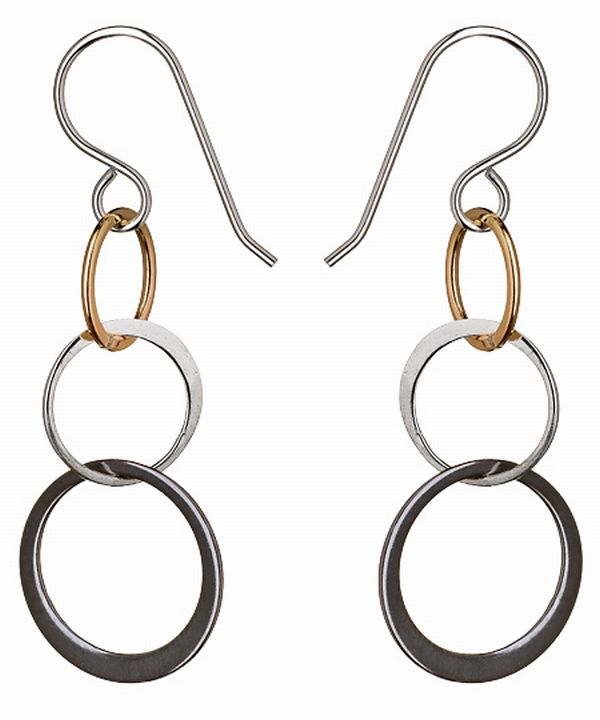 Lila Clare Jewelry Chandra Earrings will leave you awestruck and will definitely make a great fashion statement. The three dangling hoops in polished sterling silver, oxidized sterling silver and gold fill draw a lot of attention, winning unending praises. These handmade recycled silver earrings will blend with various styles and are perfect for a bride who loves the environment.
Worry Locket – amazonite gemstones in filigree leaf sterling silver necklace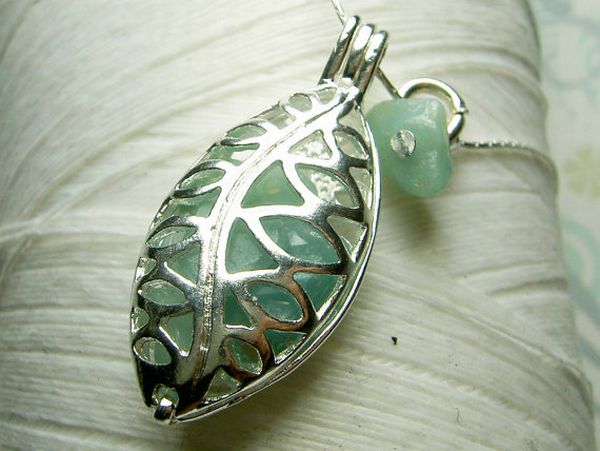 Wedding preparations can leave anybody stressed. This stress and anxiety was shooed away in ancient Greek times by carrying worry beads. Here is the Worry Locket that promises to relieve all the tension with the presence of amazonite gemstones that has been long known to kill grief with its calming effect. The exquisite design with a natural gemstone in subtle aqua seafoam color, which has been nicely placed in silver filigree designed leaf locket. Adding to the green credentials is the fact that it is handmade.
Real Jewels Blossom And Pearl Earrings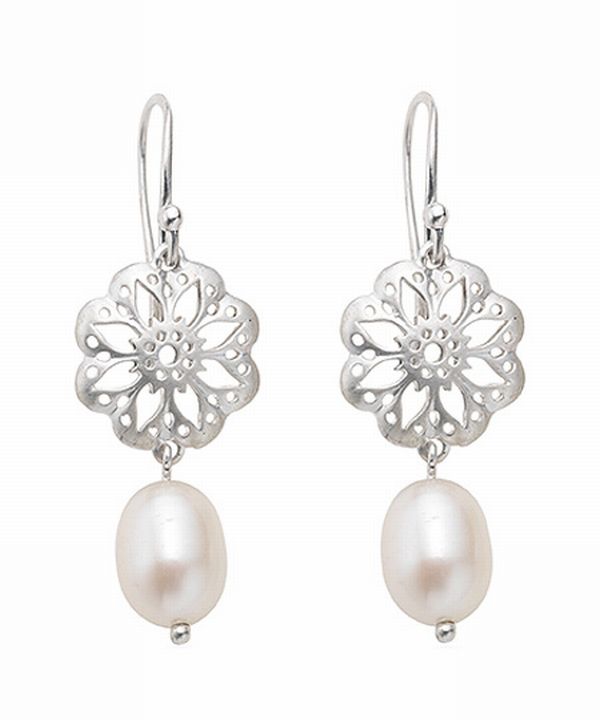 Real Jewel's blossom and pearl earrings come smothered in a lot of elegance. The deadly combination of sterling silver and pearls makes it one quirky piece of jewelry that comes with the recycled tag. The fine creation has been handmade from recycled sterling silver, which will prove to be a great treasure even after you exchange your vows and enter into marital bliss.
Leaf Ring with Chrysoprase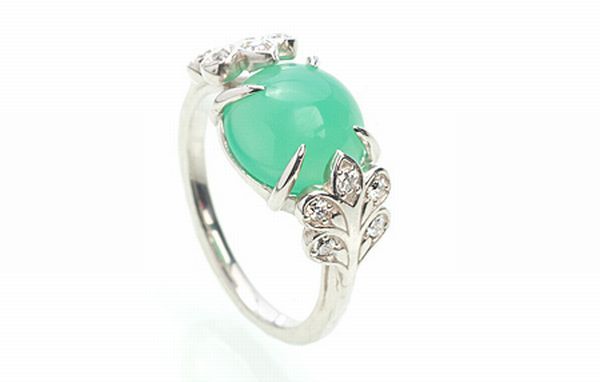 The graceful ring comes coupled with a delicate design that no eco conscious bride will ever want to miss. Set in reclaimed sterling silver, the handcrafted design has a leaf like craving that has been decorated with shimmering white sapphires. Sandwiched between the leaf designs of the delicate Chrysoprase Leaf Ring is a cabochon, which will carve an everlasting impression as it becomes an obvious choice for environment loving brides.
Breakfast At Tiffanys – vintage sea glass and silver toggle necklace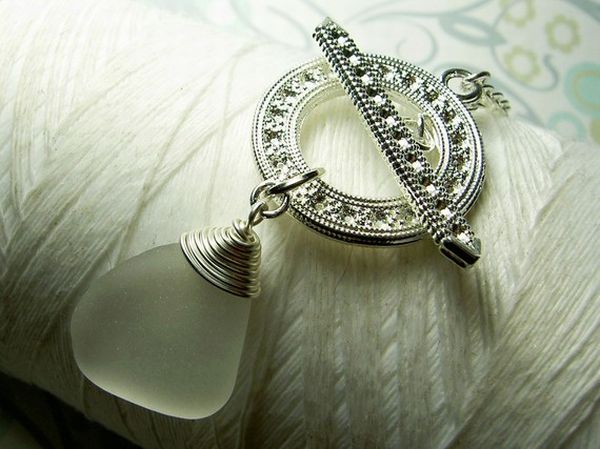 Sea glass jewelry pieces are gorgeous and naturally unique pieces, which makes wearing these creations all the more worthwhile. The vintage handmade sea glass and silver toggle necklace is one such ensemble that comes coupled with graceful cuts and a design to die for. The eco friendly pendant will be a great pick if you are planning a beach wedding as it matched up with the aura of the venue.
Personalized Monogram Bangles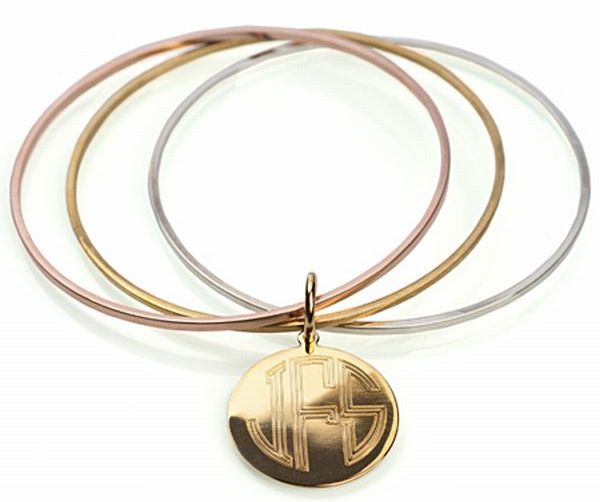 Decorate your delicate wrist with the eye catching Personalized Monogram Bangles, which will impress everyone with its environmentally friendly charm. The handmade bangle has been made from reclaimed sterling silver, 18K gold and rose gold vermeil, which is a great combination of supersonic elegance. The creation will simply blow you off you feet as the magnificent bangle gets personalized with up to three initials or letters.
Mr. & Mrs. Berg – aquamarine Swarvovski interchangeable sterling silver stud earrings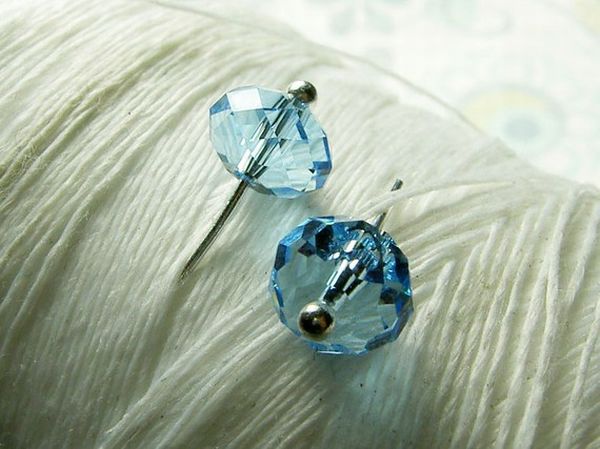 These beautiful handcrafted sterling silver studs feature two genuine Swarovski crystals in aquamarine, which have modern yet very classy appeal. The color of the stone brings forth the richness of the design with a power to mesmerize onlookers. The brightness of the Swarovski crystals adds an additional glow and vows to give you a perfect radiance as you walk down the aisle.
Cross Bracelet in Gold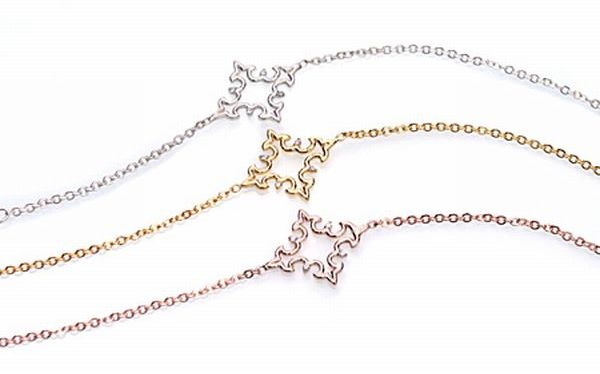 The fine-looking Cross Bracelet can be worn on various occasions, which looks nothing but exquisite. The tasteful design has been crafted by hand and can be acquired in sterling silver, 18K gold and rose gold vermeil. The well crafted bracelet has a lobster clasp, which tightly keeps the edges together.
Recycled Butterfly Bridal Hairband Tiara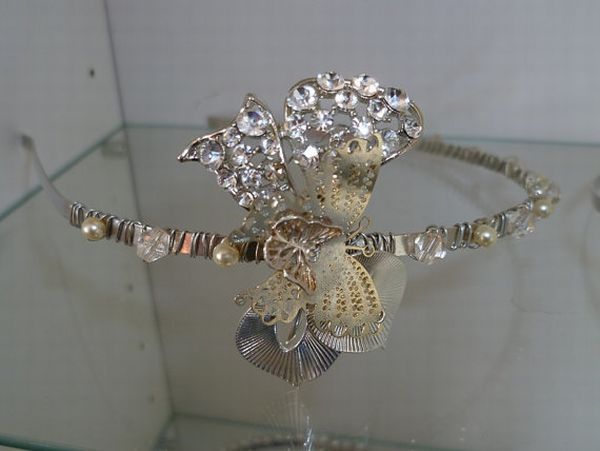 Look nothing less than a princess on your D day as you wear the absolutely dazzling Recycled Butterfly Bridal Hairband Tiara. The design of the dreamy tiara comprises of three layers of butterfly, lending it a delicate touch. The glitzy creation has been handcrafted using a broken bow and lily pendants, which would have otherwise been stashed in some corner of the cupboard.