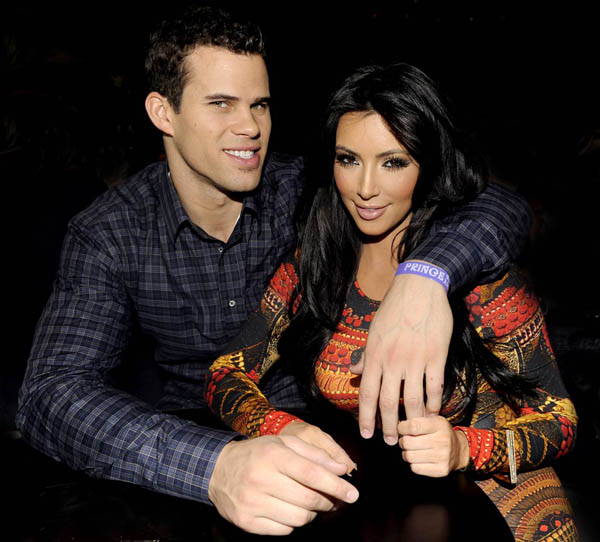 Most divorces are filed because couples are unable to carry on with their marriage owing to reasons like work-related stress, alcoholism, infidelity, incompatibility and abuse. Hardly ever do we come across spouses who split because of inane explanations. But there's a class of people known for filing for divorce based on the flimsiest of reasons: celebrities. Their conquests and break-ups dominate the tabloids, with most of their stories leaving us wondering just what they were thinking. We're covering six celebs whose reasons for divorce are so absurd you can't help wondering why they decided to even hitch up in the first place.
Just another way to fame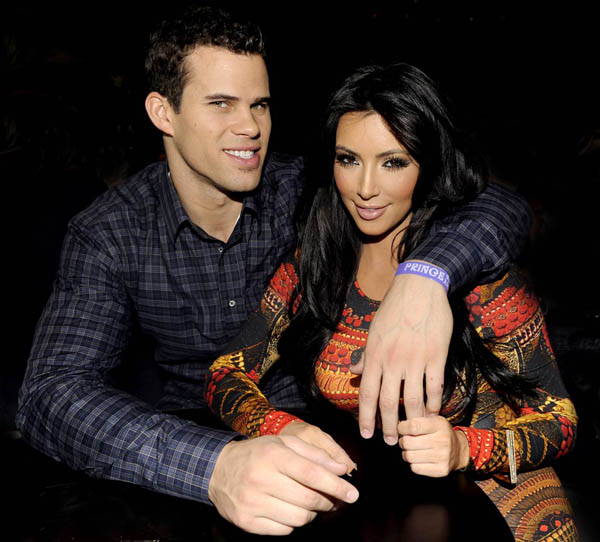 Celebrity Couple: Kim Kardashian and Kris Humphries
When socialite Kim Kardashian decided to tie the knot with her NBA star boyfriend, Kris Humphries, fans of the couple were delighted. 72 days into the marriage, Kim filed for divorce. Her reason? 'Irreconcilable differences'. But the grapevine tells a different story, one that makes the duo seem like complete oddballs. The ongoing divorce is thought to be a publicity stunt for the reality show Keeping up with the Kardashians. What is lame is the fact that a couple would split up solely on the basis of increasing the ratings of a reality show which was already doing pretty well. Guess it's only celebs who can break up their marriages to propel themselves into the limelight.
Demand for wheelchair porn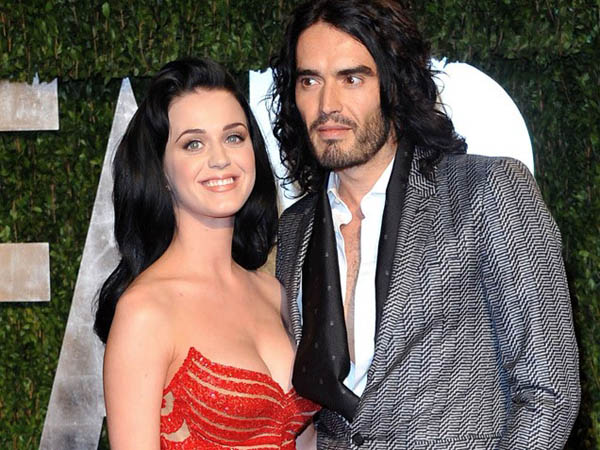 Celebrity Couple: Katy Perry and Russell Brand
Absurd doesn't begin to describe the supposed reasons behind the split of comedian Russel Brand and singer Katy Perry. According to rumors, the comedian has a love for wheelchair porn, of all things, which Katy would not stand for. While his fetish sounds a tad disturbing, divorcing him because of it just sounds lame to our ears, especially after claiming to have found the love of your life. Yet another rumor is that recovering addict, Russel, was fed up with Katy's partying ways and her love for cocaine. And, according to yet another source, Russel loves kinky sex and his wife just happened to be not kinky enough. Needless to say, whatever the couple's reasons for filing for divorce, they're all more than absurd and we wouldn't be surprised if at least one of them were true.
Married, coz I was high!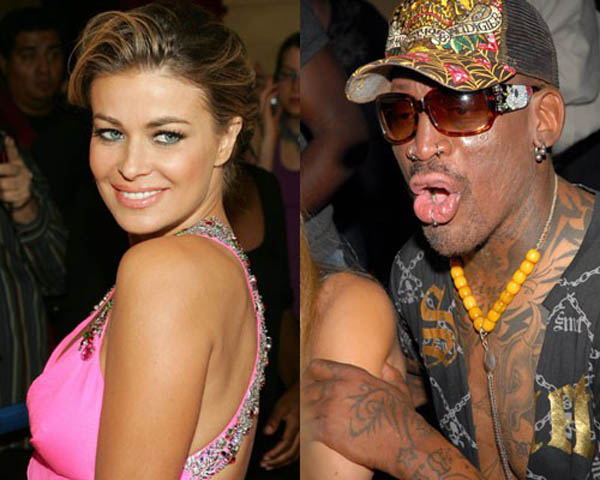 Celebrity Couple: Carmen Electra and Dennis Rodman
Former basketball player Dennis Rodman has been known to have a reputation for his crazy lifestyle. Carmen Electra, on the other hand, is reputed for playing not-so-award winning roles in Hollywood movies. So, when the two came together, it wasn't believed that they would stick together. But their reasons for divorce weren't something anyone would have thought of. The 6-month marriage ended with an uncontested annulment where the couple cited that they were drunk when they tied the knot. To ordinary folk filing for divorce, the reasons cited usually have to do with infidelity, incompatibility or abuse and not because we were intoxicated at the time of getting married and, thus, didn't know what we were getting into. Leave it to celebs to come up with the lamest of excuses to file for divorce.
The message tale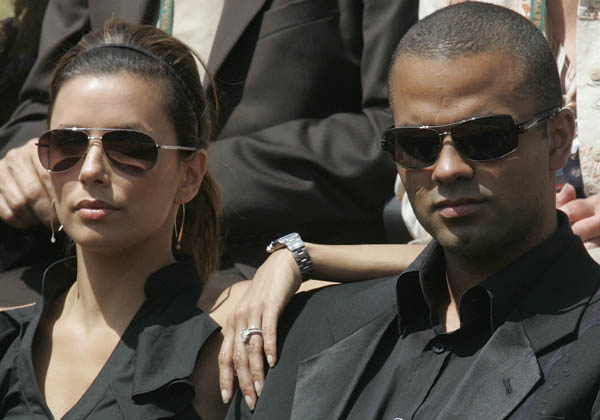 Celebrity Couple: Eva Longoria and Tony Parker
Actress Eva Longoria filed for divorce from basketball player Tony Parker because he exchanged text messages with a woman for over a year. The 'other woman' is said to be good friends with the couple but this didn't deter the actress from taking the extreme step. Talk about jealousy with no basis in fact. Guess Eva has a low tolerance level or maybe she just has insecurity issues. It isn't known whether Tony was really cheating on her but the text messages seemed to be reason enough for a divorce.
Spare me the sperm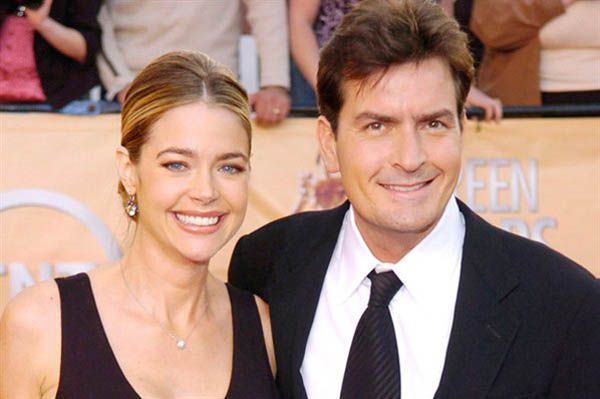 Celebrity Couple: Denise Richards and Charlie Sheen
Funnyman Charlie Sheen and actress Denise Richards decided to call it quits owing to some pretty stupid reasons. Back in 2007, Charlie accused Denise of 'wanting his sperm'. How far this is true is anybody's guess and we don't know if it actually led to the divorce. All we can say is that we've never heard of anyone asking their partners for sperm. According to the actor, Denise emailed Charlie's later fiancé, Brooke Mueller, to tell her that she wanted to have the actor's baby through artificial insemination. To Denise's credit, she denies having sent any such email and said that she divorced him because of his violent nature and alcohol and drug abuse.
Don't care for your manhood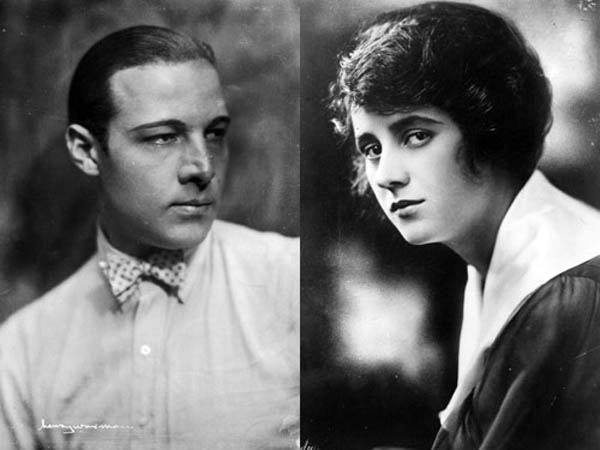 Celebrity Couple: Jean Acker and Rudolph Valentino
Pop icon and Italian actor, Rudolph Valentino, and actress Jean Acker's story has to be the most absurd and strange. Jean had been involved in a lesbian relationship with two women when Rudolph asked her to marry him. The actress is said to have agreed to the proposal in order to find a way out of the love triangle. But when the marriage was finalized, Jean is believed to have regretted her decision and locked Rudolph out of the room on the night of the wedding. Soon after the strange fiasco, the couple filed for divorce without consummating their wedding. Jean's decision to end her marriage right after tying the knot has to be the stupidest reason we've come across especially since it had nothing to do with anything substantial.