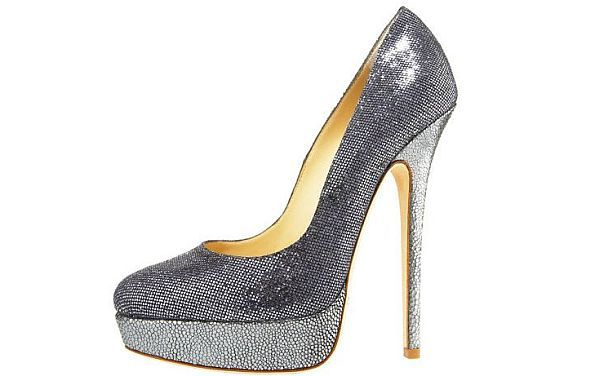 Buying a luxurious wedding dress is not enough to look to gorgeous on the wedding day but accessories and wedding shoes also plays an equally important role in completing the look. Sometimes, brides go away with looks and suffer through the hours and hours of wear during reception and dancing. So it's important to choose a pair of shoe that is not only stylish but also is comfortable to wear. Here we are, with some best and stylish wedding shoes for brides that not only are beautifully designed but leads in comforts too.
Brianna Leigh Women's Jewel Platform Pump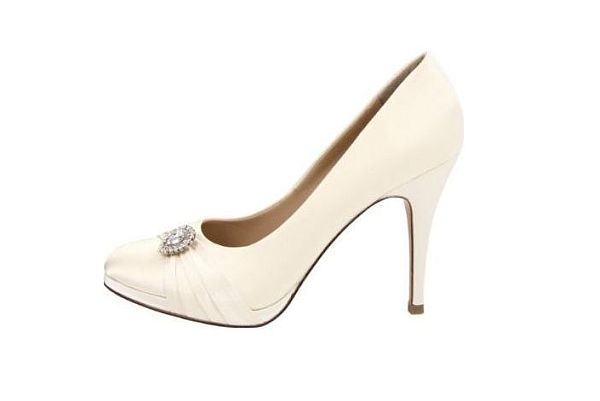 Brianna Leigh Women's Jewel Platform Pump shoe has perfect leather sole and the upper is made up of fabric, which gives this pair of shoe an amazing look. Also, a beautiful thin lining on the shoes makes it look more attractive and luxurious. This one is perfect for any bride, who wants took gorgeous from head- to- toe on her big day. Wear this pair of shoes with a milky or white ball gown and you are sure to steal the eye in the wedding ceremony.
Bridal by Butter Women's Carter-B Flat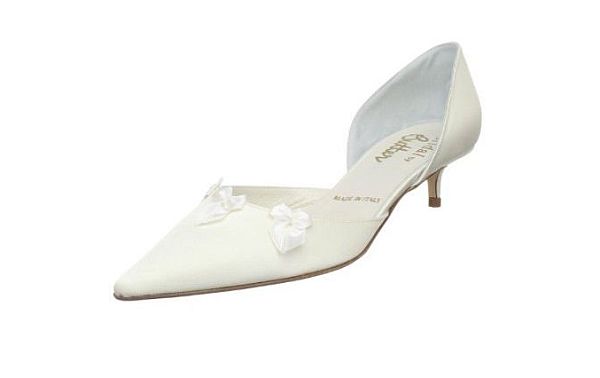 If you like wearing peep-toe pump to chick or collectible skimmers, I think this one is the best pick for you. Butter women's carter-B flat is a beautiful bridal shoe with fabric upper and leather sole. The sole is made up of very good quality leather. Heel length is just 1.5" and the shoe is perfectly suitable for beach wedding too. There are two silk flowers on top of the shoe, which gives a cool and fairy tale type of feeling to the bride-to-be. The shoe is priced at $164.72.
Lance Strappy Patent Leather Sandals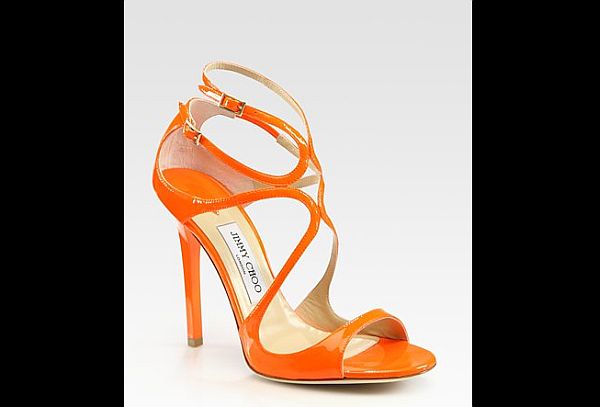 Jimmy Choo designs one of the best bridal shoes in the world and this pair of shoes is the perfect example of his excellence. This one is a sophisticated design that gives you amazing feelings to wear on the D-day. You also don't have to worry about the heels as adjustable strap gives you a great support against the heels. Although the shoes price is bit high but if you have decided to wear designer shoes than Jimmy Choo should be the first choice. You can buy this piece from saksfifthavenue online web store and is priced at $675.
Eros Glittered Platform Pump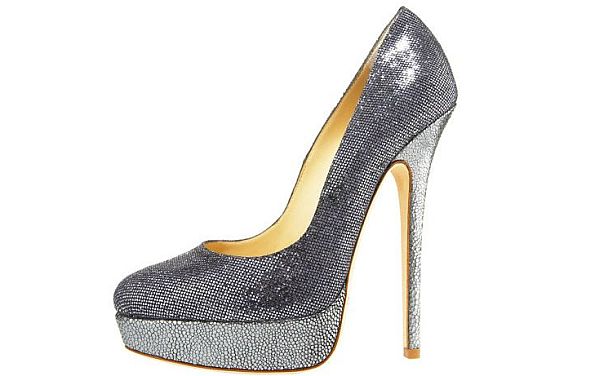 This shoe pair is a great example of Jimmy Choo's Hollywood glamerati inclinations and you will feel lucky to wear this one on you big day. Don't get bewildered by the heel's height as sparkling platform pump will have you standing head and shoulders above the fray and while your wedding ends, you are going to thank Jimmy Choo for this pair of shoe. Glittered fabric and sparking design on the shoe adds a subtly textured look. You can buy it from Bergdorf Goodman web store for $750.00
Nina Women's Elke Open-Toe Pump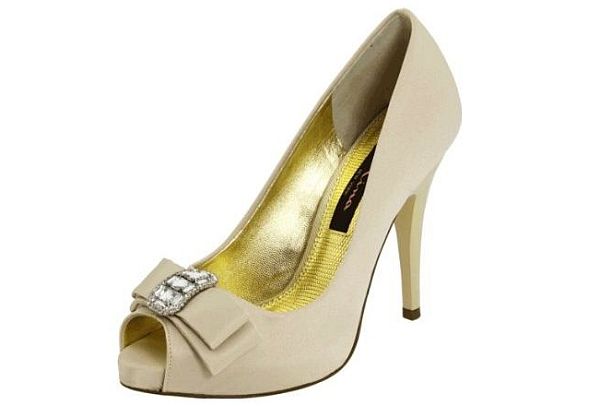 Nina's sexy, well-priced shoes are widely searched by many would be brides and if you also comes in the same category, this pair of shoe is perfectly great for you. Sole is made of leather and you will feel relaxed wearing on the wedding day. Upper part is made up of fabric in rich milky color. Sparkling stone embellishments are beautifully designed on the upper part of the shoes. So, if you don't need a very high heel and you love to wear decorative bow then just go and get the most out of your wedding day. Wear this one with white strapless wedding gown and I am sure, the day is all yours.
Luichiny Women's Bunny Hop Platform Sandal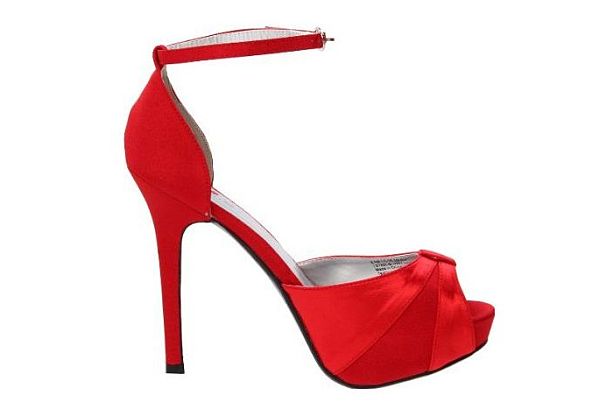 Red color is the symbol of love and romance and ladies love this color! This pair of shoe is a perfect one for all those seeking for simplicity and architectural design style shoe for the wedding day. Upper part is made up of fabric and synthetic lining makes it more beautiful. In all, these shoes will give you strong lines, amazing lift and breezy lift on your big day. Handmade sole is really comfortable and you can also wear these shoes for any formal party after the wedding.
Jackie Bow Sandals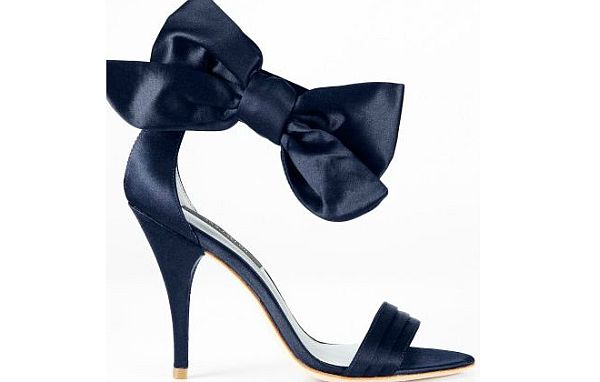 High heels lovers won't miss it! This bridal shoe pair is beautifully graced at the ankle with a sumptuous bow and comfortable soul helps you stand still on all day long. The satin style is really different and gives you an amazing confidence when worn with the wedding gown. There is a back zipper at the back of heel which helps the shoe perfectly fit on your feet. Also, the leather is padded and the toe is rounded, which gives it a stylish look.
Nina Women's Elke1 Platform Pump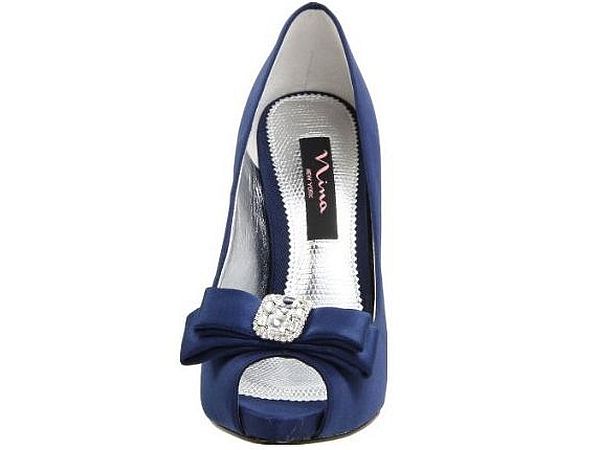 Nina Women's Elke1 platform pump shoe is a really elegant pair that is perfect for your wedding. Just get this shoe pair for $99.00 and this piece is surely going to complete your look on the D day. On the upper part of the shoes, there is an amazing sparking being done and rhinestone-centered bow adds a great beauty to this one. The charming pump is designed from shimmery fabric and features a peep-toe front and a beautiful low-cut vamp. Sole is made up of leather and pump heels creates a long and leggy look that is perfect to make a match with your wedding attire.
Hangisi Satin Pump, Light Pink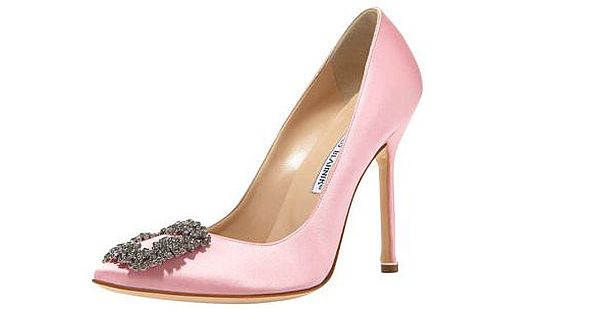 Manolo Blahnik collections rule when it comes to bridal women's shoe designs and this one is a unique piece with smooth satin fabric upper for evening-primed shine. A Crystal-encrusted square sparkle on the pointed toe adds more beauty to the shoe. Heels are high and covered. Padded leather lining will provide you comfort. You can wear these shoes with pink or white strapless bridal gown.
Lissa Satin Pumps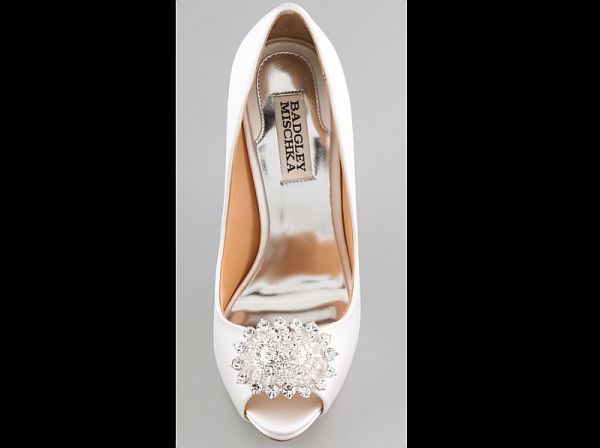 Last but not the least is Badgley Mischka's lissa satin pumps shoes with open toe heels. Buy this, if you love glamorous and stylish looks. The open toe and crystals-encrusted on the upper part of the shoe will work really well with white wedding gown. The sole part of the shoe is made up of fine leather and you can get this pair for just $245.00.