A much luminous and sparkling new collection has been launched by the Sylvie Collection which comprises of about 130 odd engagement rings and wedding bands. This is in context to the spring/summer 2012 collection by the house. All of the rings have been crafted by the extreme experts in the lineage of the jewelry making. The collection has some uniqueness for sure and the diversity among the designs is commendable. These are for sure the 'dream rings' for any of the couples who have a wedding planning in process.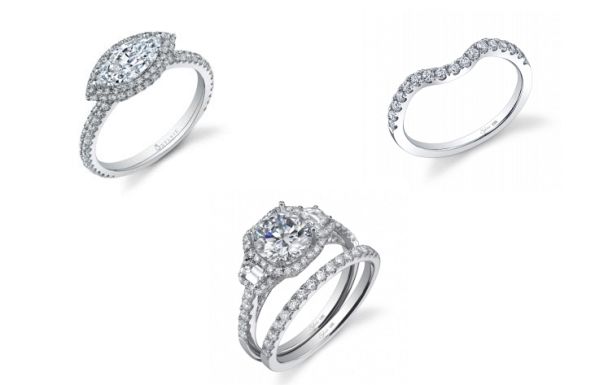 Sylvie Levine, who is the designer for the Sylvie Collection has featured this complete elite range of engagement rings and wedding bands in the collection. The designer has ensured the hand-engraving in all of the rings. As a designer, Sylvie is popular and known for the forming the rings that are customizable with any of the size. This spring/summer 2012 collection sure has even much more surprises besides the usual talent of the design expert. Just for example, this collection features center stones that are large in shape with the east-west settings of the diamond in the fancy style. Some other factors that make one say 'wow' in astonishment are the beautiful engravings that has been done precisely and delicately and filigree detailing. Few of the rings get inspiration from the vintage style and have a lacey touch to them.
As a brand Sylvie is unique as it is the only female owned as well as run brands when we talk about the jewelry brands in the bridal market. The versatility of the collection can be well guaranteed. Style and sophistication are the things that have not been compromised even in the wedding rings of the varied price ranges. The collection this time starts with the tag of $900; and that does not include the center stone in it!