If you are looking to get married very soon, and you are the groom, there is pretty much nothing you have to worry about when it comes to the preparations . EXCEPT your wedding speech and some of the things that you should never ever say, at your own wedding.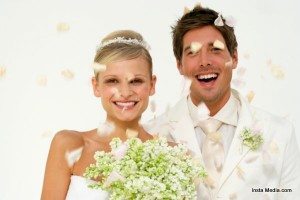 Things a groom should never say at his wedding
"I don't feel right about this" – It is normal to have cold feet right before the wedding. Believe it or not, a lot of men do experience this feeling. A lifetime of hanging out with the dudes, chilling out, drinking beer, playing pool, your wife-to-be your girlfriend and not the nagging wife people warn you about, everything might seem like you are just making a big mistake by wanting to get married. Just keep in mind that if you are not sure, then your fiancée will also have second thoughts and she will most probably change the groom . No woman likes a man who can't take a firm decision.
"Can we move the date?" – Unless you have a valid reason , of course, like a family emergency . Otherwise, under no circumstances are you allowed to say this. Be prepared to find yourself alone if you utter these words.
"Can I wear white like you?" – Unless you are Elvis, do not wear white. Leave that to the bride. Trust me, she will do a better job out of it.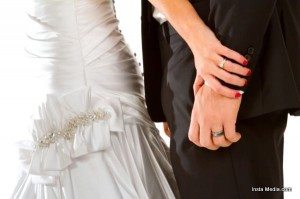 "I don't want to wear a monkey-suit" – No matter how uncomfortable you are wearing a suit, the sad part is, you have to. It is your wedding day and it comes just once. Your soon-to-be-wife is going to be radiant so just try to compliment her, if not anything else. Not wanting to wear a suit will just be a tantrum to throw.
"I don't care about the dance" – It is seriously OK if you are not a good dancer and do not have flawless moves. The wedding dance is special so do not throw sirs about not wanting to do it . Also, it might be equally important to your bride.
"You look nice" – Worst thing to say to your woman, that too on your wedding day. Remind yourself that the wedding day is one of the most important days of a woman's life and she wants to look her best. If you are her man, you have to tell her she looks amazing, radiant, spectacular or just WOW! Anything but 'nice'.