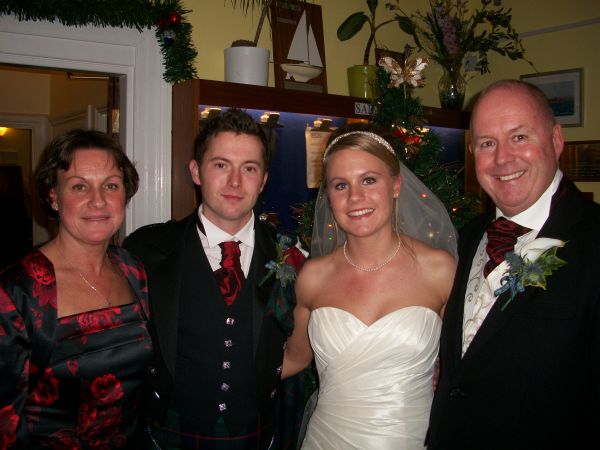 Your wedding day will be a day that you and all that participate in the beautiful event, will remember till a lifetime. So you need to watch your every step, activity and behavior. Both bride and groom must know the wedding etiquettes that cannot be left unknown to leave a good impression. Being graceful and etiquette does not necessarily mean that you do not get to enjoy the wedding to the fullest. Rather being graceful will ultimately lead to the fullest celebrations and joys that you can derive out of your wedding. Below are few tips for both bride and the groom about the wedding etiquette. Know them and be the best wedding couple under the sun!
Holding the bridal bouquet gracefully
You have your best wedding dress with you and you have that perfect smile as well on your face. Anybody can guess that you are so happy. So at the moment when you walk down the aisle holding your bridal bouquet, do hold it from the stems part and let it tilt and face towards the forward. This will also help the wedding photographer to take the best of his wedding shot.
Practice your wedding kiss
They say 'practice make a man perfect' and they are absolutely right. So before your wedding day arrives, you must actually know the art of making up to a perfect wedding kiss. That is the moment when all eyes will be laid on both of you and you do not want it to be a bad one for sure. It should look like a sweet romantic kiss and not some haphazard one!
Avoid arm pumping
It is your wedding day and not some football match where you cheer with your bridesmaids like a cheerleader. So make it a point to avoid the arm pumping. Walk down the aisle with your groom like a happy newlywed couple. Everyone present wants to see you two happy, together. Greet all you meet while walking, with a gracious smile.
Do reach to your wedding reception on time
Wedding reception is that part of your wedding when you enjoy the joys and happiness the wedding has brought in your life with your loved ones. Usually couples get late to their own wedding reception and that means that they miss celebrating and having the cocktails with their own family and friends. Therefore, mark the precision of the time and be there on time. Enjoy and celebrate with all your wedding guests.
Have a connection with your wedding guests
We know that it is your big day. But the wedding guests that you have invited and who have taken a time from their busy schedules to be a part of your wedding can't be ignored as such. So when someone talks to you or look towards you, you must look into their eyes and build a connection. Particularly, when you are talking to them you must follow to this wedding etiquette!
Welcome everyone
By the end of your wedding and the time in between, you must ensure that you greet each of the wedding guests individually. During the wedding reception, go to each table and thanks the person or the family that have came to see your wedding. It will be nice if you greet them two times before your wedding ends.
Know the wedding guests
You must not only celebrate with the wedding guests that you know have came to attend the wedding from your side. For example if the wedding guests are from the groom's side and being a bride you do not know them at all; spend some time to know who they are with the help of your groom. You should always be together while greeting any of the guests.
Wedding dining and drinking etiquette
Do not smoke or start drinking wine or a beer with a bottle as you are not in some sports bar! You must have a fine pair of wine glasses. Hold the glasses from their stems. When you have your food, take small pieces and chew the food properly.